When it comes to fashion, it's easy to get self-absorbed. However, there are ways to give back to society while you shop. Did you know you that some companies send out free shoes to the needy or save the whales when you make a purchase? The fashion industry stands for something a lot bigger than beautiful clothes. A lot of start up companies and big brands give back with each purchase. The next time you shop consider one of these.
Ivory Ella works with the wildlife department to help save the elephants. With each purchase, a donation will be made for this special cause. Ivory Ella is implemented in over 50 projects help stop the trafficking, the killing and the ivory poaching. Ivory Ella has a ton of elephant patterned clothes for men, women, and children and all orders over $100 give you free shipping.
Help save the elephants and look awesome with the clothes from this site. Check out the "sales" tab for extra discounts and deals. Ivory Ella is one of the best good cause clothing stores but there's a lot more. This list of stores like Ivory Ella is all about helping others. Every single shop on this list gives something back when you order. Feel good about your good deed and look great when you shop on one of these sites.
TVP Market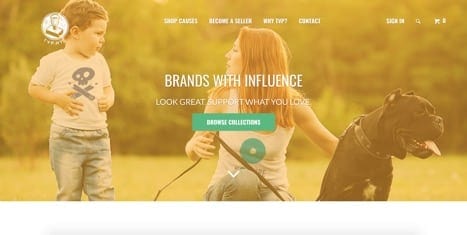 Official Site
TVP (The Vanity Project) is a company that is partnered with over 40 organizations in the U.S.A. This is a great site to buy and give back. Every single organization on this site is non-profit and designs, produces, and sells their own merchandise. Every brand on TVP Market has an impact on the world, you're guaranteed to look great, and support those in need. Don't forget to add a picture of your purchase to your social media account to further boost the awareness. TVP Market is a great choice when it comes to good cause clothing stores.
---
back to menu ↑
Toms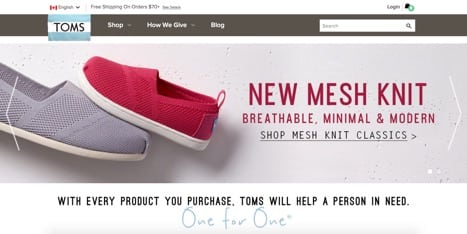 Official Site
Toms is a one-for-one company. This means that every time you purchase one pair of shoes on their site, they'll donate a pair too. Each pair is given to impoverished children across the globe. There's a lot of kids who don't own a pair of shoes, by ordering on this site you can save their soles. This site ships internationally and their costs are very competitive. Toms is one of the best companies like Ivory Ella because of their huge generosity.
---
back to menu ↑
Parative Project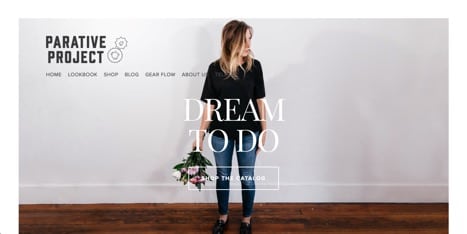 Official Site
On this site, you can find comfy tees that are meant to get people talking. Their "every eight minutes" refers to how often a child is taken from their home in South East Asia to be put on the human trafficking market. Parative Project is a one of the top clothing stores that donate to organizations to help stop human trafficking. Help vulnerable children be spared from a life of torment with Parative Project.
---
back to menu ↑
Taaluma Totes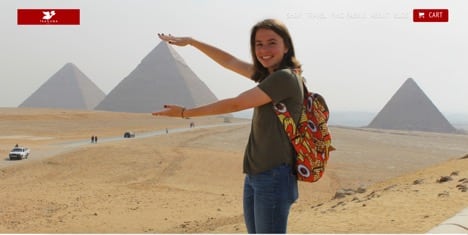 Official Site
The next time you're thinking of buying a cute tote bag, consider Taaluma Totes. This site uses wool and cotton from around the world to make beautiful bags created by disabled adults. Each purchase gives 20% back to the country that the fabrics and supplies are taken from. This helps the underprivileged boost their economy and is guaranteed to put a smile on your face because every time you look at your beautiful bag you'll know it's helped someone in need. Taaluma Totes must be added to our list of stores like Ivory Ella for these reasons.
---
back to menu ↑
The Giving Keys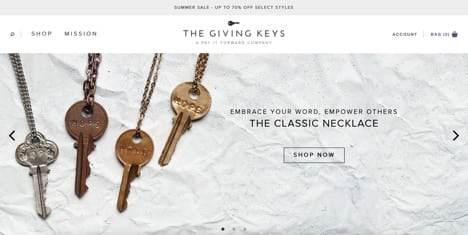 Official Site
The Giving Keys is a pay it forward company on our list of sites like Ivory Ella. The Giving Keys sells fashionable necklaces with re-purposed and engraved keys on them. Each key has a special note. The idea of The Giving Keys is to keep your necklace until you find someone who can benefit from the message more than you and pass it along. Every key sold makes a difference, a part of your purchase will help homeless people transition to a warm and safe shelter.
---
back to menu ↑
Gandy's Flip Flops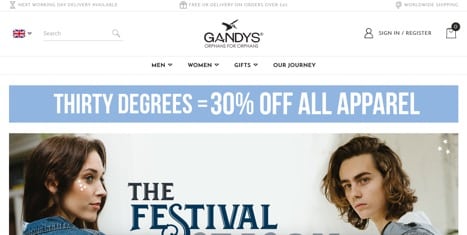 Official Site
Buying something from this addition to our list of stores like Ivory Ella will help orphans in need. Two U.K. brothers founded this company after losing their family in a devastating tsunami at the age of 15 and 17. Now, their main goal in life is to help other children who have lost their parents. This global brand has already helped build orphanages in India and Sri Lanka, and more are planned soon. People in the U.K. can benefit from free shipping but Gandy's Flip Flops ships internationally too and doesn't charge too much.
---
back to menu ↑
Humanity United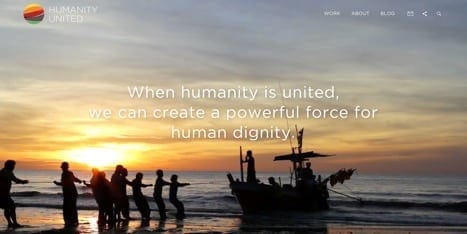 Official Site
Humanity United has a ton of comfy and trendy clothes for you to purchase. Every order will give back 20% to help vulnerable woman and children in underdeveloped nations like Rwanda. Humanity United believes that by uniting we can become a powerful force for human dignity. Humanity United is also a website that helps to contribute towards problems like mass atrocities, human trafficking, and violence. This is another one of the top stores like Ivory Ella to help be part of an important cause.