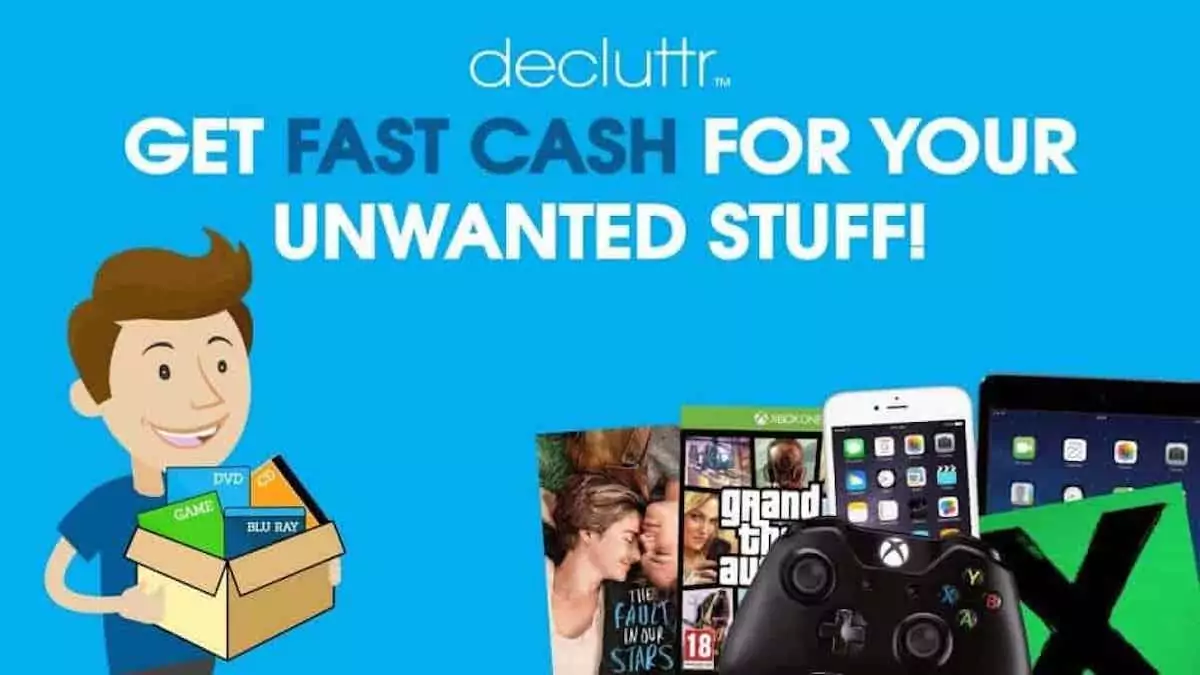 As one of the biggest buy & sell websites, Decluttr targets a large variety of media and more. You can sell your items directly to the company, browse what others have sold, and find and get great deals on unwanted media. Decluttr resembles a virtual garage sale but for specific niches and is hassle-free since the website buys your stuff directly and then forwards the sale on from there.
What Decluttr Does
How has Decluttr become so popular? A few of their features are very tempting, and stand out when compared to other similar sites. Websites like Decluttr that also have these features are the best to rely on.
Free shipping – All orders come with free shipping and insurance. You can print packaging labels off at home that include the postage required so it won't cost you anything to send your box to Decluttr.
Companion app – Free downloadable mobile app becomes a simple barcode scanner. This is how you communicate your items you wish to sell with the service. Simply download the companion app, scan, and get your quote!
Next-day payments – Once they have received your box of items and approved the condition of them, you will get the money on the next business day. You can sign up for a direct deposit method or just have it put into your paypal account.
12-month warranty – Cell phones you buy from Decluttr come with a limited warranty that lasts for a year. If you're selling a cell phone and there was an issue with quality, they will send your phone back for free if you're unhappy with their revised offer.
Refer-a-friend reward – Get a free $5 when your friend uses Decluttr thanks to your recommendation. With your special code, both you and your friend will receive the bonus, and you can have your code used a total of 10 times.
As big as Decluttr is, they won't have everything you want when you're needing it. Check out these 6 sites like Decluttr that offer more variety, features, and chances to sell and buy exactly what you need! Some sites may offer better deals for what you are you selling, too, so cross-checking is a great way to get the most money back.
Gazelle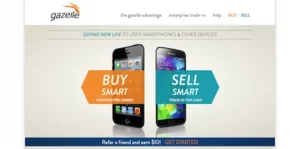 Official Site
If you're looking to sell a cell phone, Gazelle could be a better option than Decluttr. It deals solely with used electronics, specifically cell phones. They have an amazing set of features and have raving reviews for their free shipping, same-day payments, and deals for businesses with multiple devices to sell.
---
Cash4Books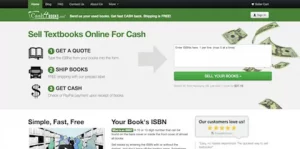 Official Site
Since a lot of these virtual garage sale sites really lack when it comes to buying and selling books, we took a look at Cash4Books. From textbooks to novels, they'll buy it, and they offer free shipping and PayPal or check. While college textbooks are the most commonly bought book, you can find others too. They are known for a large collection to buy from since they buy wholesale from large distributors.
---
Wherehouse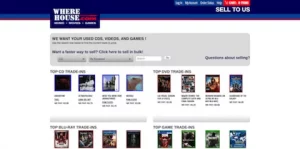 Official Site
Wherehouse offers a very similar setup as SecondSpin when it comes to shipping and processing, but they have a wider collection of DVDs and sometimes offer higher quotes for your media. You can sell movies, games, and CDs through them. What really makes Wherehouse stand out is the simple but deep search options and fast discovery of prices for your stuff.
---
Ziffit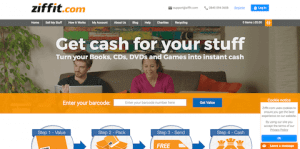 Official Site
Ziffit is the most similar to Decluttr, offering all of the same things except or LEGOS and electronics. Companion app, free shipping, fast payments with multiple options to receive it, and a large community are all found on Ziffit. It's worth checking out to cross-check offers or find elusively rare items.
---
Swap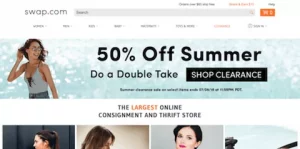 Official Site
Unlike the others mentioned, Swap works with a wardrobe instead of a DVD cabinet. It's an online consignment store that functions as a third-party seller. Once they receive your box of clothing, they will photograph, edit, and list your pieces. After they've been sold, you get your money! Swap is a huge website with a really active community that both buys and sells, so items go fast.