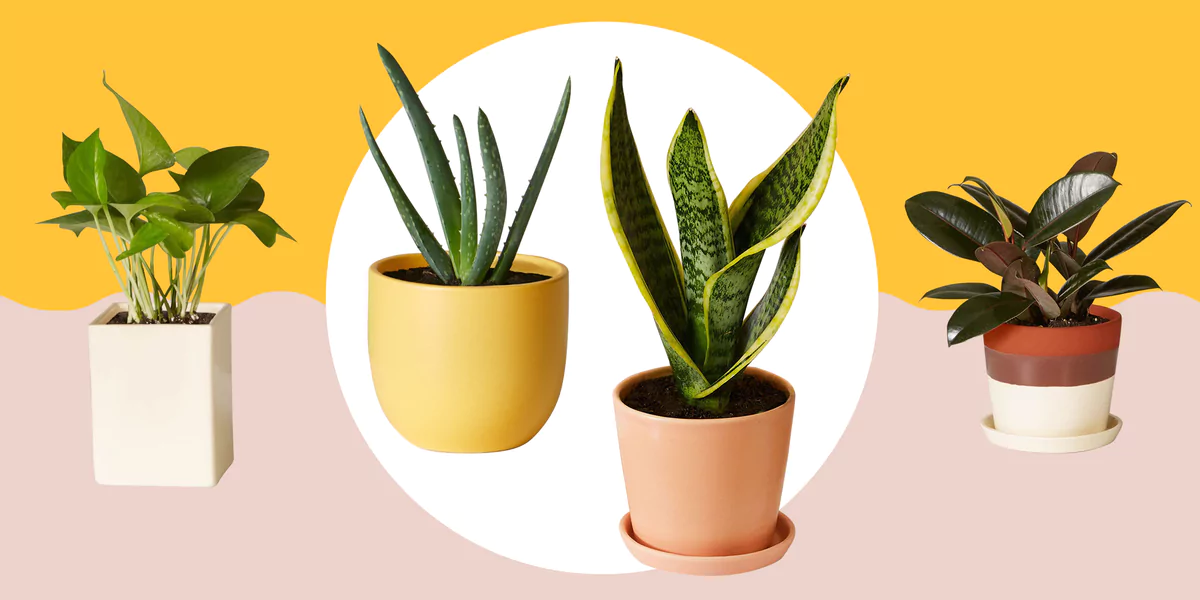 Nothing feels more home-like than adding living indoor plants to your household. However, buying plants requires you to go to a local gardening shop, browse through hundreds of plant varieties, lug heavy soil to your home and much more.
With all of these steps, it can quickly become overwhelming and discouraging to have to go out and buy plants. Fortunately, everyone is moving online nowadays and you can now buy indoor plants online with just a few clicks.
Get plants delivered right to your doorstep or better yet, enjoy this online shopping method to go ahead and gift plants to friends or family. Indoor plants come in a variety of shapes, sizes and styles – plus you can choose really awesome planters to put them in, making these a great home decor item or an ideal gift for anyone who loves live plants.
We've narrowed down a selection of the top 3 places to buy indoor plants online, so check them out below and make the most out of your green thumb!
NatureThings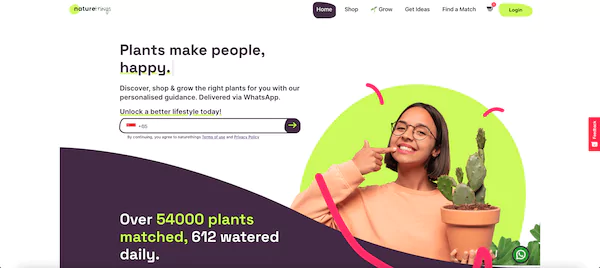 Visit NatureThings
NatureThings is one of the best places to buy indoor plants online in Singapore and India. As one of the leading plant providers in the region, they have hundreds of plants to choose from, all brought to you by local suppliers. Quality is a huge reason to choose NatureThings when buying plants online – they only deliver high quality plants.
Delivered right to your doorstep, you can sit back and wait for the plants to come to you – no more carrying around heavy bags of soil from across town.
NatureThings brings you lots of care instructions right on their plant product pages, so you can know exactly how to care for each plant individually. With watering tips, sunlight tips and even information on how to prepare the soil mix, you will be assisted the entire way.
If you want even more plant care assistance, NatureThings also offers a free service via WhatsApp which provides you with information about plants and on-going maintenance & care instructions. This highly informative service even provides you with reminders for when to water your plants.
Overall, our favorite place to buy indoor plants online is NatureThings – check them out today!
Plant Collective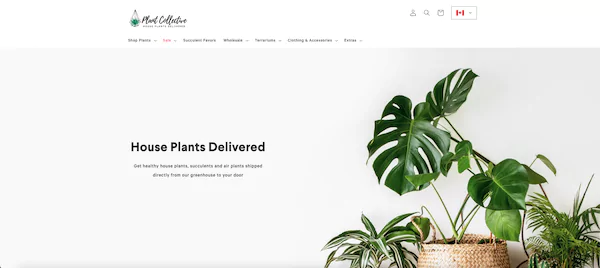 Visit Plant Collective
Plant Collective is a website similar to NatureThings, but caters to the Canadian region instead. If you're looking to buy plants online in Canada, this is a great place to check out. Their selection is pretty large and you can find literally any plant type that you desire.
They have a nice selection of succulents and air plants available so you can really make the most out of these cool trends. Their prices are rather affordable and they do offer free shipping on all orders over $100.
Pairing this with the plant care tips provided by NatureThings is the absolute best option for people who want to buy plants in Canada.
1-800-Flowers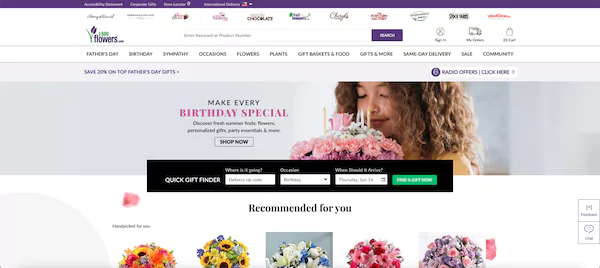 Visit 1-800-Flowers
Last but not least is one of the big players in the plant delivery world. 1-800-Flowers excels in this department and has been a leader in the industry for many years. They started off by only shipping flowers, but have quickly evolved towards plants as well.
Whether you want to buy a cactus online or even if you're looking for succulents or regular houseplants, 1-800-Flowers has a pretty large selection for you to browse. Take a look today and once again, we do recommend buying flowers/plants here, but also pairing this service with NatureThing's plant care maintenance tips via their free WhatsApp consultations.