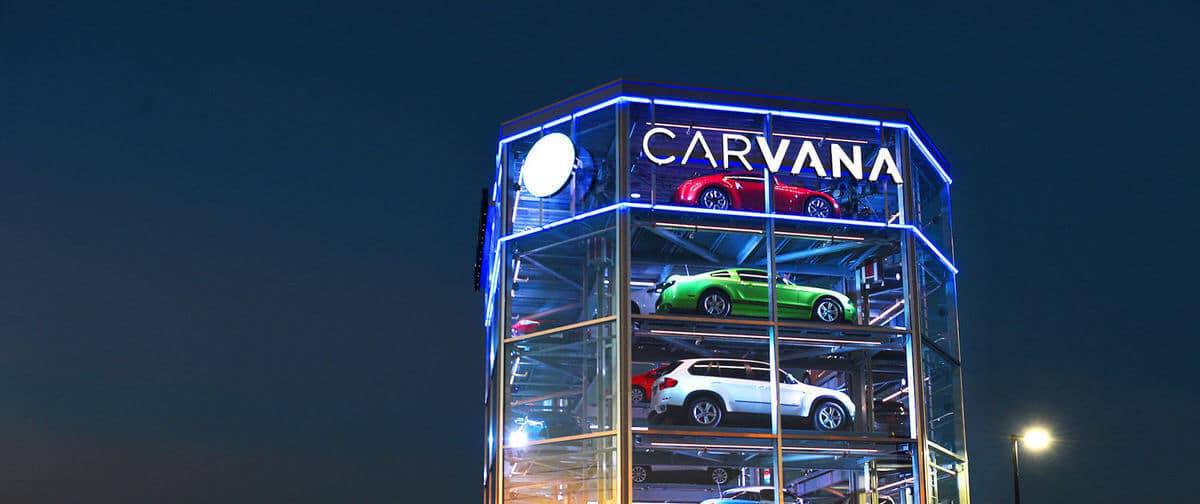 Carvana is one of the best places to buy and sell cars online. Whether you want an Acura MDX or even if you're looking for a Honda Civic, they make it simple to find what you're looking for. Carvana has been in business for a few years and have received a lot of press coverage due to their impressive services. Lets take a look at their main available features.
Carvana Services
Find My Car – At Carvana, you can quickly search for the car of your dreams. They have over 11,000 cars in their network and that number climbs every day.
Trade-In – Use their trade-in service to get cash back for your old vehicle or to get a discount on the new car that you're purchasing through them.
7-Day Test Own – With their 7-day test own feature, you will be able to use the car for a full 7 days before making a final decision on buying it. This gives you more than enough time to test out the vehicle before making a long-term commitment.
Delivery to Your Door – Carvana can deliver the car directly to your door, or they can give you up to $200 in flight credits if you live far away.
Pick Your Payment – At Carvana, you will be able to pick your payment schedule. This allows you to dictate the loan terms, allowing you to easily afford your new purchase.
360 Car View – Every single car featured on Carvana comes with a 360 degree view of the car. Get a full view of the vehicle you plan on buying it without having to leave the comfort of your home.
Buy Online – The entire purchasing process can be completed online from the comfort of your home. All you need to do is submit payment, purchase insurance, and wait for your vehicle.
Carvana is easily among the best options when planning on buying new or used cars online. However, there are also a ton of amazing Carvana alternatives. While they do have over 11,000 cars in their network, you may not find the exact car of your dreams in the color and trim that you would like. For this reason, we went hunting for more sites like Carvana online. Explore our list of Carvana competitors and start car hunting within minutes.
More Sites Like Carvana
CarWow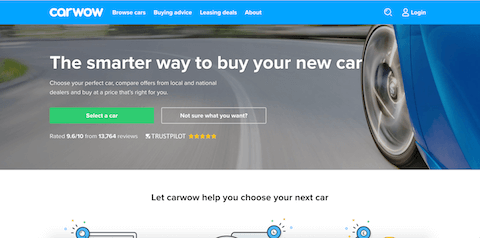 Official Site
If you're located in Europe, CarWow is one of the elite places like Carvana worth visiting. They bring you a smart way to buy and sell vehicles online. One of the best features about CarWow is being able to compare deals from multiple sources. First you find the ideal car of your dreams for your current situation and then you get to compare local and national dealership deals. Find the best rates for your financial situation and move forward with the price that best suits your budget. CarWow is simple to use and is definitely among the best Carvana alternatives worthy of your time.
---
Web2Carz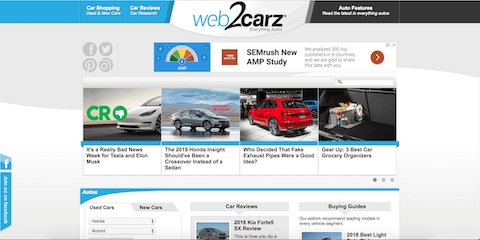 Official Site
Web2Carz is an online platform that brings you tons of information about cars. Along with their blog section and their latest news about cars including Tesla advancements, new models and all sorts of car reviews, Web2Cars also has their own classified ads section for cars. You can quickly find new and used cars according to your specific location with the specs and trims that you love. Furthermore, Web2Carz specializes in bad credit car loans, so if you need money for buying a new or used car and your credit score is on the lower end, you're definitely going to want to check out Web2Carz.
---
NowCar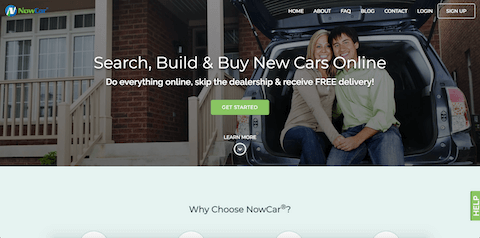 Official Site
NowCar specializes in helping you buy the car of your dreams with absolute ease. If you're looking for more websites like Carvana that specialize in new car buying online, NowCar is the place to be. They allow you to pick the features of your choice, the colors you love, the trims in any model and so much more. You can do everything from funding the vehicle to completing the paperwork all online. This eliminates pushy salesmen and the need to leave the comfort of your home. Explore NowCar right now if you're shopping for a new car and we guarantee that you'll enjoy the process.
---
TRUECar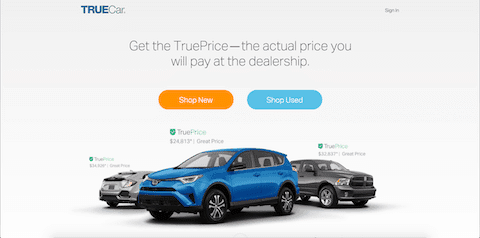 Official Site
When shopping for vehicles online or offline, the process of finding the absolute lowest price is often overwhelming. You can never be too sure whether or not you're getting a good deal. That is, unless you use a service similar to TRUECar. TRUECar makes it simple for you to get a final price including all fees. Better than a final price, TRUECar ensures that the price you get is lower than the MSRP and the industry average. When shopping for cars online, it's always better to use TRUECar in order to save big and make sure you get the best deal every time. Browse their website now to see industry-low prices on amazing cars.
---
Vroom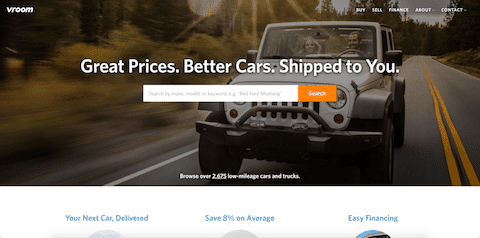 Official Site
Another excellent service when searching for sites like Carvana is Vroom. They allow you to save roughly 8% when compared to other car buying platforms online. Vroom is a massive database that allows you to browse thousands of used cars directly from your living room. You will be able to buy, sell or trade used cars on this platform and they can even offer in-house car financing online, so you can find the car of your dreams and get it financed too. Explore Vroom immediately if you're in the market for a new car and you won't be let down.
---
AutoTempest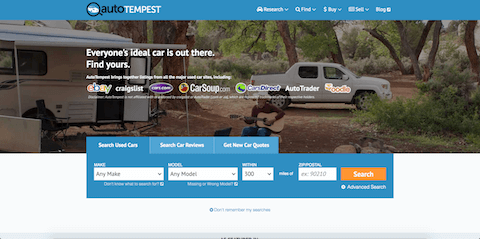 Official Site
AutoTempest is one of the top rated alternatives to Carvana for finding, buying and selling cars on the internet. Unlike the other options in this list, AutoTempest actually aggregates information from a variety of sources. When searching for vehicles online, you'll normally visit a bunch of different platforms. Well AutoTempest brings you results from most platforms you would normally visit including eBay Motors, Craigslist, Auto Trader, CarSoup, CarsDirect and many more. This allows you to quickly find results from the major players in the car industry all in one convenient area.