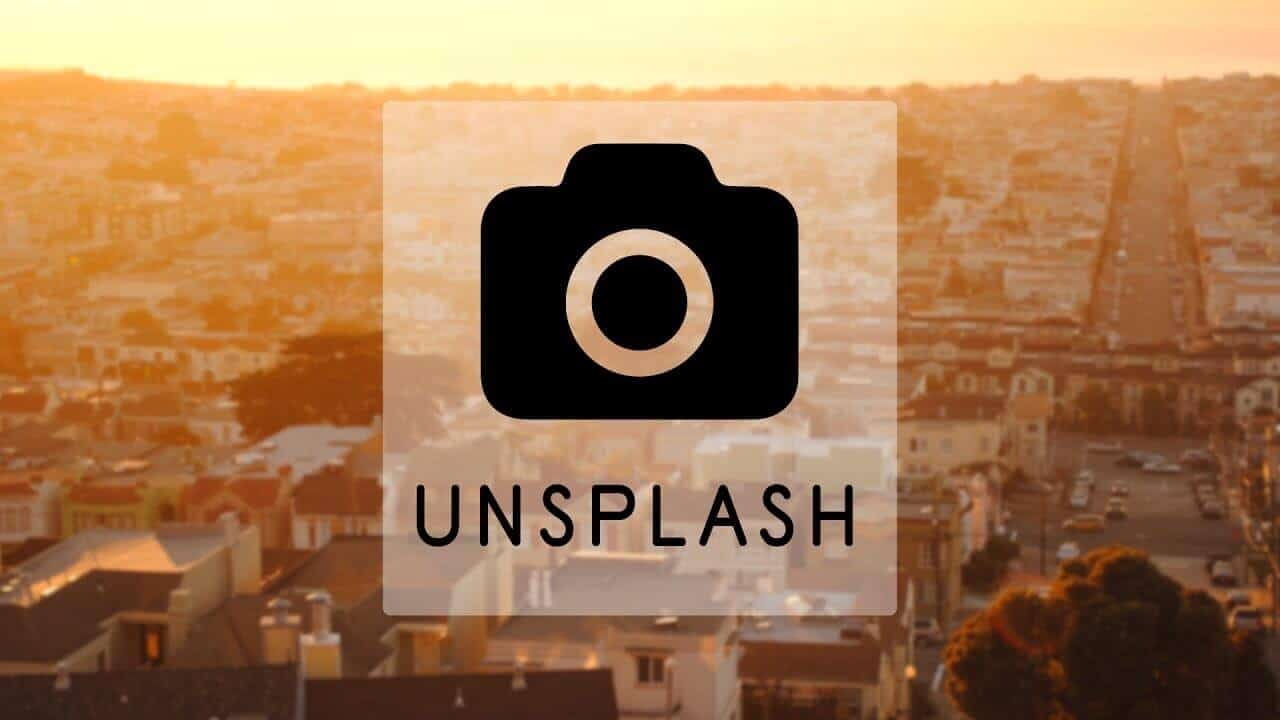 Getting free images for your website or blog is pretty simple with a quick Google search. However, not all images you find online are free to use and for truly high quality images, you'll have to resort to using stock photo sites. These websites usually require you to purchase credits in order to pay for images that you want to use. This allows you to purchase the "rights" to the images of your choice, allowing you to legally use the images as you see fit.
While you have the option to get cheap royalty free pictures, stock photo sites can get rather expensive, especially if you publish blog posts on a daily basis or require numerous images daily for your social media profiles. Fortunately, there are a few sites like Unsplash that allow you to download high quality stock images for free.
Not all free stock photo sites are easy to use and not all of them have high quality images in a large variety of niches. This is why we want to make your life easier by creating a list of the best free stock image websites like Unsplash. Browse our list of Unsplash alternatives below to instantly find tons of useful resources for download free and extremely high quality images for just about any topic or category.
Free Images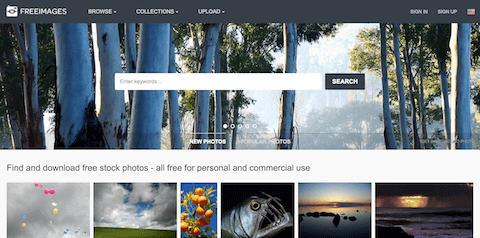 Official Site
At the top of our list of services similar to Unsplash is a website called Free Images. As the name suggests, you will easily be able to download tons of free photos, illustrations and all sorts of stock media at no cost. This website is loaded with premium-grade media all available for free. Whether you want a blog illustration displaying SEO tools or even if you want a picture of a woman eating spaghetti off the floor, this free stock photo site has everything you need and more. Explore Free Images now and we guarantee that you will find what you're looking for.
---
Pexels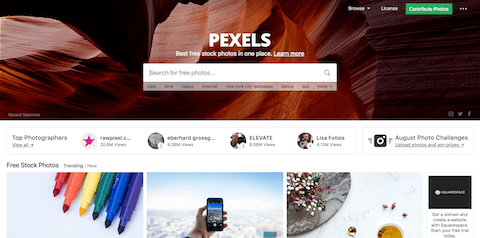 Official Site
Another one of the excellent platforms that you should visit is Pexels. This free stock image website has been around for many years and is certainly among the top contenders when it comes to finding high quality, yet totally free images online. They have one of the largest collections of free stock images on the internet and they allow you to easily choose which size you want to download each image, allowing you to optimize for size and weight of each photo you download. Discover Pexels today and you'll be adding it to your favorites in no time.
---
Canva Photos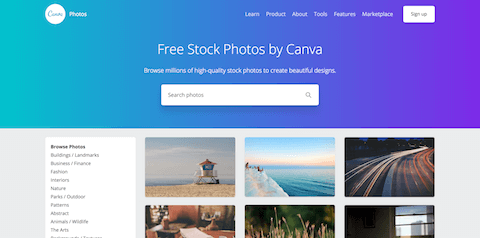 Official Site
Are you already a Canva user? If not, make sure to browse our full review along with our list of sites like Canva.
Along with bringing you a free and incredibly powerful graphic design tool, the makers behind Canva also deliver a section dedicated entirely to finding free stock images online. Canva Photos is a simple to use platform – just pick a category that interests you or search directly in their database to find an image with additional precision. They have thousands of free photos and you can quickly download each one to your computer.
---
Pixabay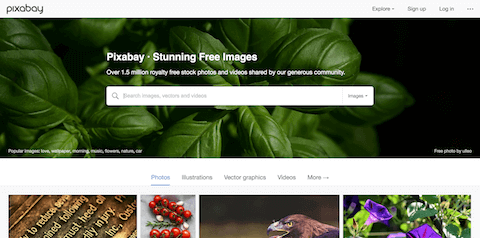 Official Site
Pixabay is actually a lot like Pexels and it's another one of the top rated sites like Unsplash that you won't want to miss out on. As well as having a massive database of free images for you to choose from, Pixabay is also incredibly simple to use and has a website layout that is easy on the eyes. With over 1.5 million free stock photos for you to browse, you're almost guaranteed to always find the exact image that you've been searching for – all available to you at no cost!
---
Burst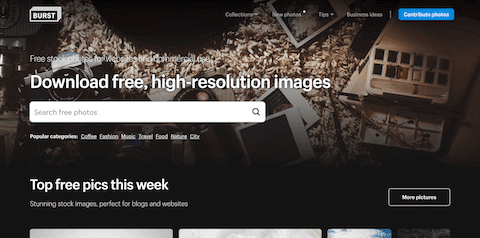 Official Site
If you're a Shopify user, you probably already know about Burst, but for those of you who never used Shopify in the past, this tool can come in handy. Burst was developed by Shopify to help you quickly find beautiful images for your website. They specialize in background imagery such as header images, category images and such. However, you will be able to find a ton of images for other purposes as well. Best of all, you don't need to be a Shopify user in order to enjoy this free stock photo website – it's open to the general public.
---
StockSnap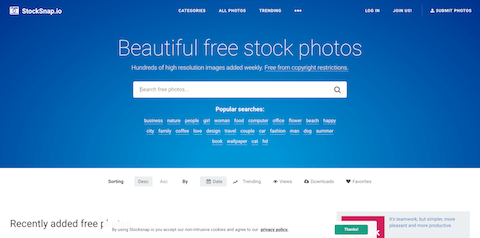 Official Site
Last but not least in our list of websites like Unsplash is StockSnap – one of the great platforms that you'll want to bookmark immediately. One great reason to bookmark this website is because they add hundreds of new and exclusive stock images every single week. They also have an existing database that is quite large, so you should be able to easily find an image that suits any blog post website genre. Explore StockSnap today and make sure to come back weekly to explore all of their latest additions.