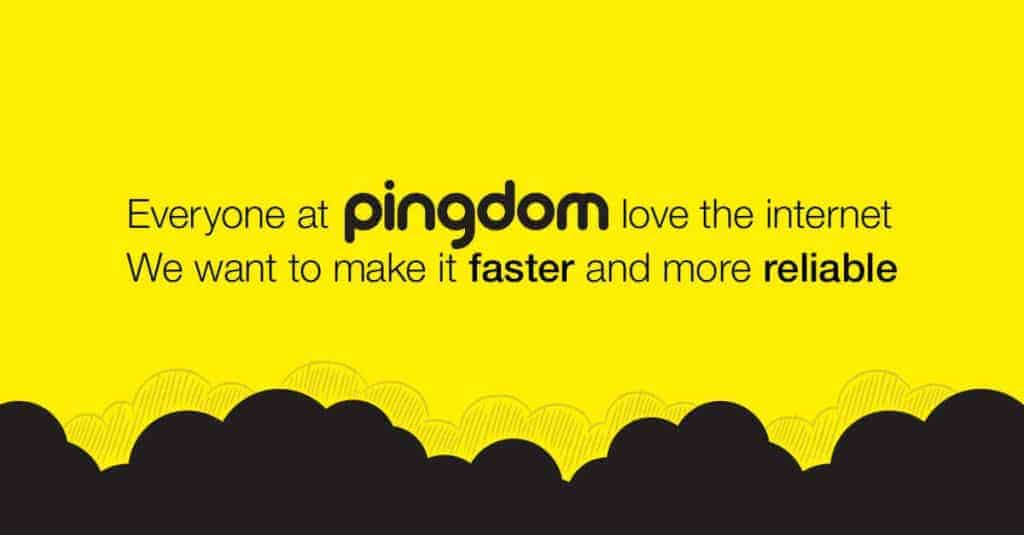 If you're looking for sites like Pingdom for website page load speed tests and for uptime monitoring, you're in the right place. Pingdom is one of the best places to see what's slowing down your website and to find out how to make your site faster.
With the Pingdom test, you can test website speed for any page of your site. Plus, there are no limits, so you can test as many pages as you like without even having to create an account. However, sometimes it's good to get a second opinion, which is why we created this list.
Our list of sites like Pingdom are incredibly useful for comparing your site speed tests. This will allow you to get a much more precise idea of how you can improve your site speed. Browse our list now to find an alternative to Pingdom right away!
Uptrends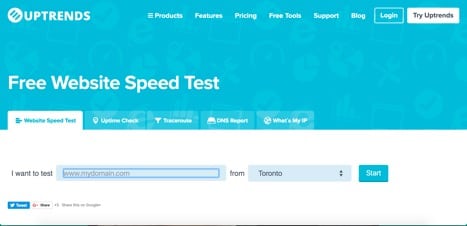 Official Site
Uptrends is one of the best sites like Pingdom online for testing your website's speed. You can test your website speed from various locations around the world, you can perform traceroute tests, get DNS reports and monitor your site's uptime. Uptrends is a fully featured place to test site speed and perform uptime monitoring tasks. Discover all of the amazing options available at Uptrends now!
---
back to menu ↑
GTmetrix
Official Site
GTmetrix is an excellent place when you want to test website speed and monitor uptime. They quickly analyze your URL and then provide you with tons of information about your site. GTmetrix provides you with your PageSpeed score, YSlow score as well as many other metrics so you can analyze your website's performances in general. You will also be shown how to optimize your site's speed.
---
back to menu ↑
PageSpeed Insights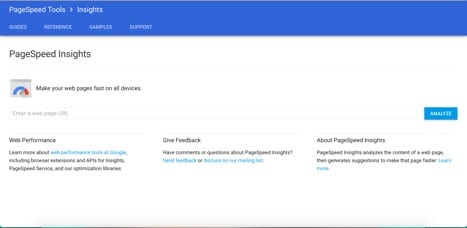 Official Site
Google PageSpeed Insights is one of the top places you should visit if you're looking for sites like Pingdom. This website speed test site is powered by Google, so you know the results are going to be accurate. They test your site's speed on desktop and on mobile, providing you with tips on how to improve your speed and more. If you own a website, run it through the Google PageSpeed Insights tool now!
---
back to menu ↑
WebPageTest
Official Site
WebPageTest is another excellent website to use for testing your site's speed. This site load test allows you to choose different locations and browsers, so you can really see where your site needs the most improvement. Detailed reporting is provided to all users and you can run as many site speed tests as you like. Give WebPageTest a try right now to see why it's one of the main Pingdom competitors online!
---
back to menu ↑
DareBoost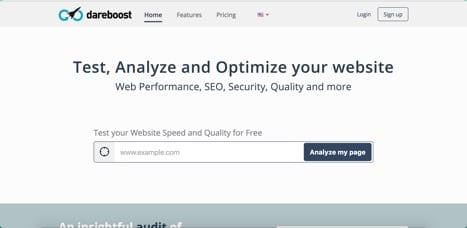 Official Site
DareBoost is another free option for analyzing your website's performance. You will be able to check your page loading speeds, SEO, quality of your site and more. DareBoost is really complete with robust reporting and excellent information that really helps improve your website. DareBoost tells you what your priorities are and how to fix them, making them one of the best alternatives to Pingdom online.
---
back to menu ↑
Load Impact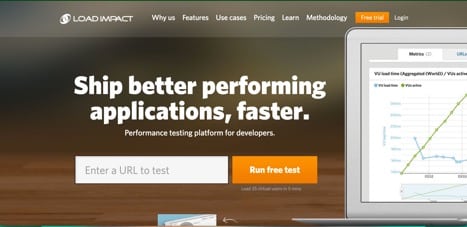 Official Site
Load Impact is an excellent premium tool worth signing up for if you wish to spend a little money towards high quality site speed test reporting. Load Impact provides you with live testing from all over the world and gives you detailed reports about bandwidth usage, page load time and more. Load Impact's premium features are extremely complex and detailed, so check out their site now to discover more!
---
back to menu ↑
SiteSpeed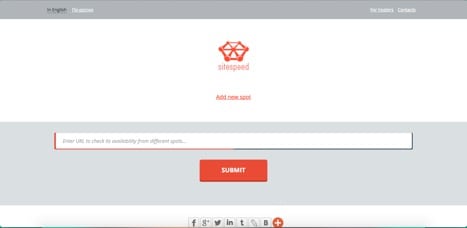 Official Site
SiteSpeed is another one of the great sites like Pingdom that is very simple to use. Simply enter your page's URL into the text box and click the "submit" button. The site speed test will immediately begin testing your page's speed from numerous locations around the globe. Within a minute or two, all of the results will be made available to you. Check out SiteSpeed for a simple to use website speed test tool online.
---
back to menu ↑
Sucuri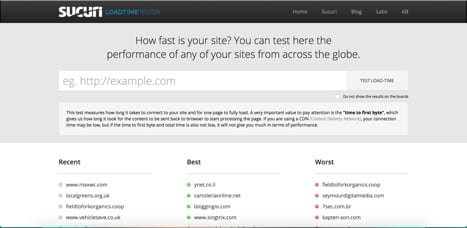 Official Site
Another easy to use website speed test tool is Sucuri. This site is incredibly basic, just like SiteSpeed. All you have to do is enter the URL and watch the time it takes for your site to open up in various locations around the world. Sucuri is entirely free to use and you have unlimited tries, so keep testing all of your site's pages as much as you like. Check out Sucuri right now to get started with the tests!
---
back to menu ↑
Monitis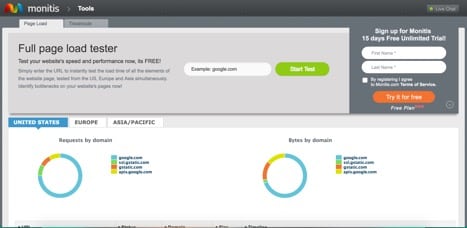 Official Site
Monitis is another basic website like Pingdom, allowing you to quickly find out how fast your website loads. They provide you with all of the data that loads on your page including scripts, images, html and more. This allows you to see how long each item takes to load, so you can efficiently reduce loading times by fixing the main speed issues. Take a look at Monitis right now as an alternative to Pingdom.