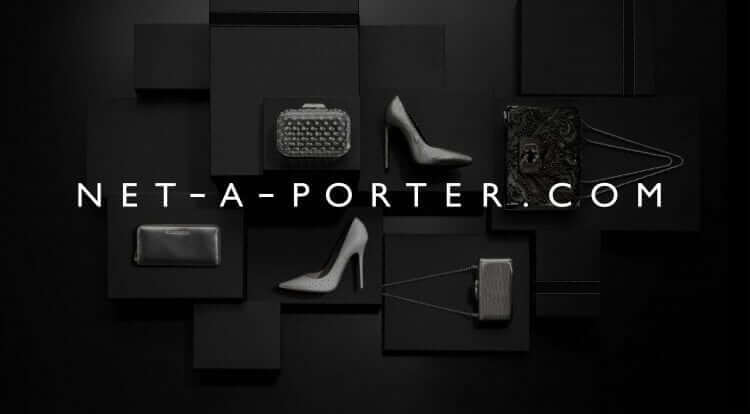 For the past 18 years and counting, Net-A-Porter has been firmly establishing themselves as the top website for online designer fashion, creating a multimedia approach to name-brand fashion. Net-A-Porter has grown from more than just a fashion site, but a community dedicated to a loving shopper base of 6 million world-wide.
What Net A Porter Does
The climb to the top of the ecommerce ladder wasn't one that Net-A-Porter took lightly. They have a fully featured website that provides great prices, customer service, fashion reads, and more to their audience. Beyond that, they are established worldwide with major presences in France, Germany, the UK, and more.
Take a look at what all Net-A-Porter offers: 
Express shipping available to 170 countries: Just about anywhere you are in the world, Net-A-Porter can reach you quickly. Some cities like Hong Kong even have same-day shipping, while Paris and France have next-day shipping.
24/7 customer care: One of the things that Net-A-Porter is serious about is customer service. Their lines of communication are open at all time to help anyone from any timezone with any need.
Massive designer clearance section: By consistently offering huge sales on the hottest fashions, Net-A-Porter keeps customers coming back for more. They are great for those looking for discount designer fashion finds.
Hundreds of designers: With a comprehensive list of every top-listing name in fashion, Net-A-Porter has one of the biggest selections of designers worldwide with large collections offered in each eye-catching name.
Editorial magazine: The Porter magazine is what has truly catapulted Net-A-Porter into stardom. From exclusive interviews to helpful tutorials and fashion walk-throughs, the website brings a immersive level to the experience that is nearly unparalleled.
As great as Net-A-Porter is, you may find more excellent steals or offers on similar sites. Getting your hands on discount designer is an exciting prospect, so don't limit yourself to one service. Explore these 6 other fashion sites with great deals, service, and features like Net-A-Porter.
The Best 6 Sites Like Net A Porter
YOOX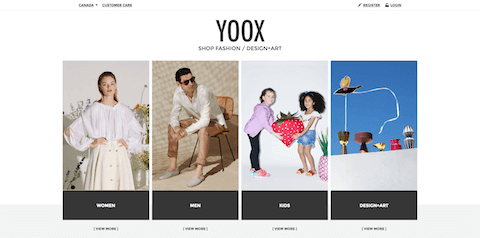 Official Site
This site is actually affiliated with Net-A-Porter, but offers a different approach to savings. While YOOX does have new arrivals of current fashion seasons, they focus mainly on older pieces at major discounted prices. Many big names in fashion have shared their love for YOOX, which is built on the idea of taking the best, timeless pieces of fashion and offering them at affordable prices.
YOOX has just as many designers, if not more, as Net-A-Porter, though some may feature only a handful of pieces that have been deemed "the best" of their all-time work. Since they operate with the same group as Net-A-Porter, you can expect excellent customer care and fast shipping with YOOX, too.
---
back to menu ↑
Last Call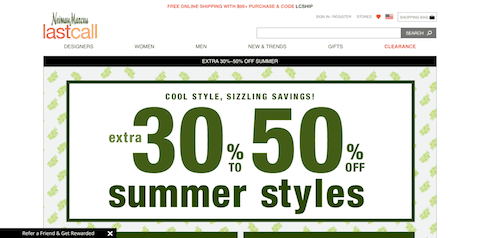 Official Site
Neiman Marcus is a major department store that houses some of the biggest names in fashion and the hottest trends. The Last Call online shop is a division of this stylish superstore, offering the last deals on fashions both in and out of season. Tons of designers are featured at different times through Last Call, some ranging from high-end like Gucci and Dolce & Gabbana, and others in the more affordable range like West Kei.
Last Call is great for the versatility and low dollar range with continuously changing product, deals, and special offers. With an awards program and a refer-a-friend benefit, Last Call has more ways to save than Net-A-Porter and options for fast, free shipping.
---
back to menu ↑
The Outnet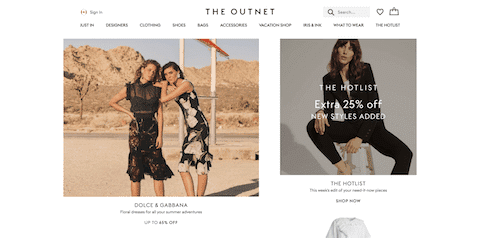 Official Site
Another amazing, affordable store online for name-brand fashion is Outnet, hosted by the Net-A-Porter group and offering exclusive deals and discounts on past season fashions. Updates occur 4 times a week on the same days so you know when you look. Their discounts stack with special codes and offers.
They also have a full designer catalogue from Valentino to Miu Miu, with each designer updated regularly. It's an immersive shopping experience for all the last-chance deals. A lot of what they offer comes right from their sister shop, Net-A-Porter, as they work together to provide platforms to provide the right prices for the best fashion. The best part about Outnet is they make bargaining shopping elegant and fashionable, providing a high-class experience for the lowest prices you can find online.
---
back to menu ↑
Farfetch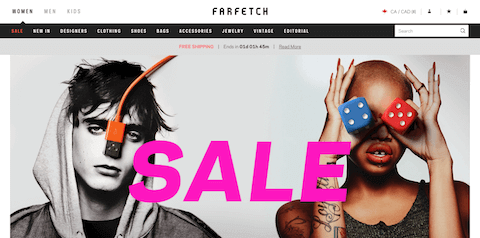 Official Site
Luxury meets Indie fashion on this innovative website, bringing together top brands with emerging shops and designers over the world. The site encourages individuality and promotes creativity in every click, bringing hard-to-find pieces and unheard of designers with best-selling pieces to light. It's a great explore to explore a contemporary side of fashion and see what the best stores over the world have to offer from your own home.
You can search by designer, style, or country. The country filter is great because you can see the best pieces from those native designers, and feel really exotic in your choices. Sales and clearance discounts can go above 60%, making Farfetch a great discount fashion shop, too, even though they aren't designed for it. Quick shipping, an editorial tab with articles, and simple returns are also offered through Farfetch.
---
back to menu ↑
Century 21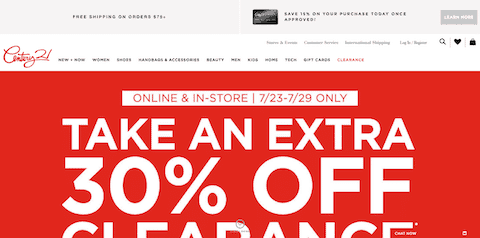 Official Site
This is a name you should already know! Century 21 is known worldwide as a New York staple in fashion, holding the position as one of the biggest, best, affordable retail department stores for the designers everyone craves. They have been in operation since the early 1960s, providing the best shopping experience to fashion fans worldwide. Now they've taken it online, with a website release in 2011.
Since hitting the online crowd, C21 has exploded with the best prices that are unbeatable for current fashion seasons, name-brand designers, impossibly rare pieces, and a beautiful customer experience. You can find deals up to 80% off leading names in industries as well as find up-and-coming pieces to stay ahead of the times.
---
back to menu ↑
Barney's Warehouse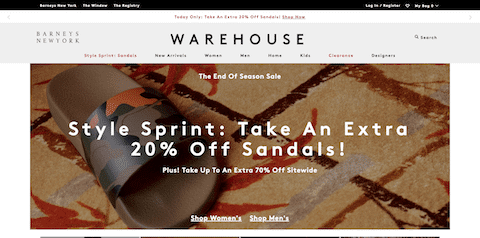 Official Site
You may have heard the horror stories of the elusive, anticipated Barney's Warehouse sales that consisted of hours spent in line, stomped toes, and impossible deals. Thanks to the internet, the danger and madness of these rare pop-up sales have become a perfectly safe environment to get the best deals on designer items.
They offer same-day shipping for an elevated price for certain zip codes, or ground free shipping on all orders. Returns are easily done and customer service is top-notch. Barney's Warehouse competes with the other leading discount designer fashion brands by having a strong history of excellent sales, perfect prices, and full collections with tons of designers featured.