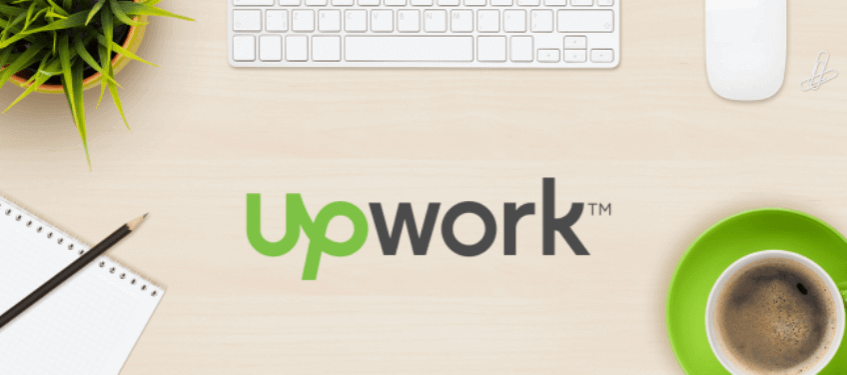 If you're looking for sites like UpWork so you can hire freelancers online or land freelance writing jobs, you're going to love this list. We found the best freelancing sites online that are similar to UpWork so you can finally work from home.
UpWork is well-known as one of the leading places to browse freelance projects online. You'll be able to find freelance writing jobs, graphic design contracts and you will even be able to find work as a virtual assistant. However, even the best freelancing sites don't always make it simple to land a job quickly.
With our list of sites like UpWork, you will be able to browse the best freelancing sites online, allowing you to increase your chances of getting hired. Take a look at these websites like UpWork and you will be able to find tons of freelance projects for your specific skills and needs!
Fiverr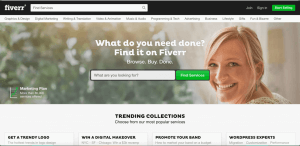 Official Site
Fiverr is another amazing option to consider when searching for the best freelancing sites online. Everyone gets paid $5 for their work. Freelancers offer what they can do for $5 and then clients can order their services. For instance, a writer could state that they can write 500 words for $5 and then a client can order it from them. Services can be ordered multiple times by the same person.
---
back to menu ↑
Freelancer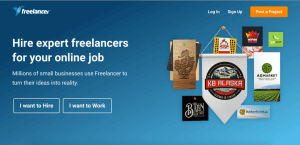 Official Site
If you're looking for an UpWork alternative, you won't find anything better than Freelancer. This site is almost identical as far as the amount of work you can do or have done. Programmers, writers, designers and many others will find tons of work here. Millions of users, a simple to use interface and new jobs posted every minute make Freelancer worth checking out.
---
back to menu ↑
Guru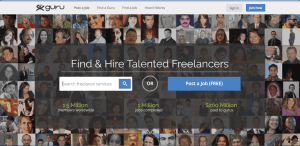 Official Site
Among the best sites like UpWork online is Guru, a freelance work site. This freelance website lets you find all sorts of jobs online. There are currently over 1.5 million members from all over the world on this site and their escrow payment system ensures that both parties will always be satisfied at all times. Give Guru a try and create a free account to get started immediately.
---
back to menu ↑
iWriter
Official Site
If you're looking for a way to get freelance writing jobs online or even if you want to hire freelancers, iWriter is the solution. This is an open-work environment where anyone can accept a job and if the client is satisfied, the freelancer gets paid. There's no job application process. As you get better reviews and feedback, you will get to accept better paying writing gigs, making this one of the best freelancing sites online!
---
back to menu ↑
HireWriters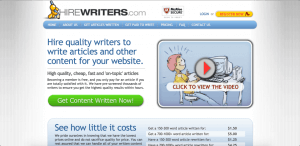 Official Site
HireWriters is a site that is very similar to iWriter. It lets you instantly gain access to jobs so you can begin making money. As you get better feedback, you can accept higher paying jobs. Clients can issue bonus payments and send private messages to the freelancers. Payments are issued every Friday via PayPal. Check out HireWriters if you want content written or if you want to get paid to write.
---
back to menu ↑
PeoplePerHour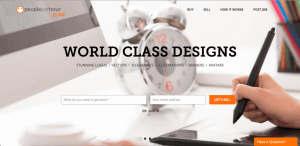 Official Site
PeoplePerHour is one of the top sites like UpWork online. As a freelancer, you pick your hourly rate and clients than choose the best offer or they can pay higher rates for freelancers with more skills. PeoplePerHour is also used for all sorts of work including web design, programming and even for writing content. If you're looking for one of the best sites like UpWork, you'll love PeoplePerHour.
---
back to menu ↑
TopTal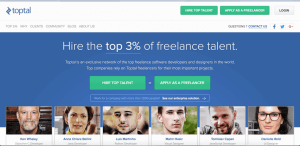 Official Site
TopTal is another amazing freelancing website among the top sites like UpWork. However, TopTal only works with the best freelancers in the world. They state on their website that they only work with the top 3% of freelance talent, so you may find it more difficult to land on job here. Nonetheless, if you do happen to get hired on TopTal, you'll certainly make way better money than on the other UpWork alternatives.
---
back to menu ↑
AwesomeWeb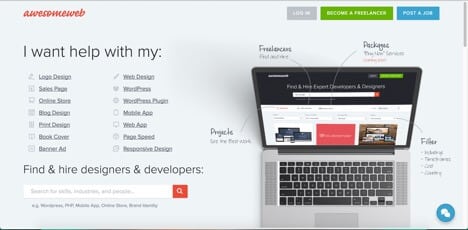 Official Site
AwesomeWeb is another one of the great freelance websites, which allows you to hire freelancers or find freelance writing jobs online. Whether you want to have some make a logo for your website or even if you need someone to build an entire website, you'll find a freelancer for the job at AwesomeWeb. Similar to UpWork, you can also get paid to work from this site, which is great for both parties!
---
Finding the Best Freelance Websites
When it comes time to choose a freelance platform, you'll want to be sure that you pick the alternatives UpWork has to offer. There are so many different platform freelancing environments online, choosing just one can become an incredibly tedious task. The platform you choose from all of the freelance work sites should have a few features and services readily available to you. We're going to cover some of the basic features that all of the best websites for freelancers should have. Make sure to look out for these services before picking freelance job website.
Timely payouts
Escrow payment options
Great interface with stunning profile areas
Lots of online job opportunities
Free platform (only pay a commission)
The above are just the basics that you should check for when choosing the best freelancing websites for your needs. We're going to cover each one of them in more detail so you can see why they are so important.
Timely Payouts
Freelancer sites that payout on a regular schedule are much more trustworthy. Not only do regular payouts display trust, but it's also a great thing to know exactly when you will be paid. Since freelance work online is a full time job for many people, having a regular pay schedule is much appreciated. Websites like UpWork often provide you with clear and detailed information on when you're next payment will be sent.
Escrow Payments
For those of you who are unsure what escrow payments are, it essentially means that the client pays the freelancing websites and the website then holds the funds until the job is completed. This means the client has paid in advance, yet the freelancer only gets paid once the client approves. This adds a level of security on both ends, protecting both clients and freelancers. Furthermore, it adds even more security in the event of a dispute.
Stunning Profile Areas
Freelancer profiles are incredibly important. They are your resume, your CV. Being able to build a beautiful profile for clients to browse with ease is of utmost importance if you want to showcase your freelancing skills and abilities. Most of the best freelance sites will allow you to showcase previous work completed, skills tests that you passed, display your feedback from previous clients, write a cover letter and much more. Avoid freelancing sites with poor quality profile areas.
Lots of Freelancing Jobs
In order to make a freelance work website your home and your main source of income, there will need to be tons of jobs available. This means thousands, tens of thousands and even hundreds of thousands of available jobs. With so much online job competition, landing a job is not always easy. It's great to be able to apply to tons of different jobs and it will make your life a lot easier moving forward.
Free Upwork Alternatives
UpWork charges a hefty 20% commission rate when you get paid, you also have to pay a monthly membership fee to be able to apply to more jobs, then you have to pay a fee when withdrawing funds. This means you'll only get a fraction of the money that you worked hard to earn. Finding free Upwork alternatives is one of the few ways you can increase your chances of actually making a career working online. While there is no such thing as a free freelancing site online, most only charge a minimal commission fee, which is what you should search for. Anything between 5 – 10% is a pretty good deal.