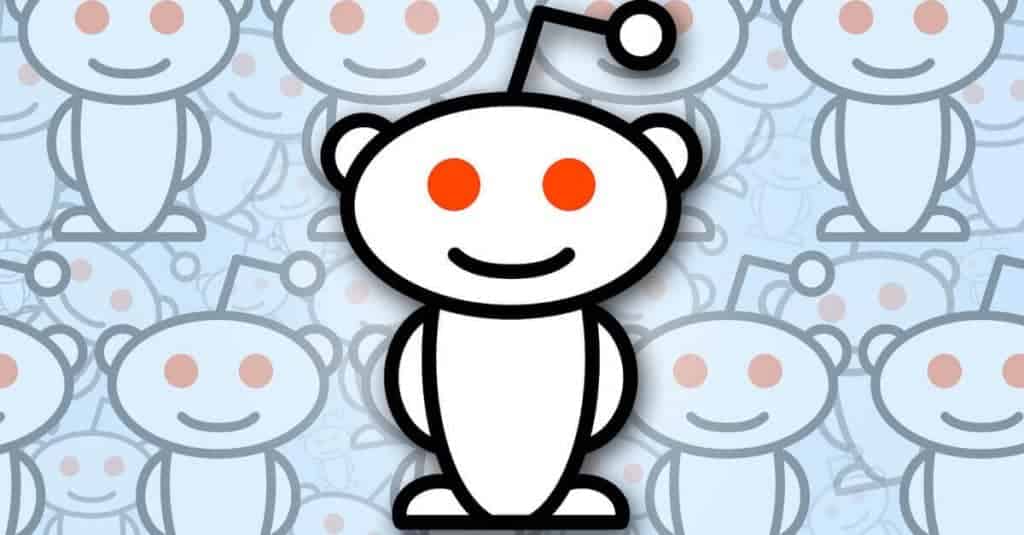 Sites like Reddit are excellent for sharing ideas, websites and chatting with random people online. Reddit is categorized in sub-reddits, which are essentially different categories. People share links to all sorts of cool things online such as job sites, movie sites, chat sites and even trending news. It's very easy to get addicted to Reddit once you start browsing through a few of their posts.
Websites like Reddit are excellent for SEO and webmasters as well, since your links can go viral when shared properly. There are a few good sites like Reddit online that are worth discovering and we made it our mission to find the very best Reddit alternatives on the internet.
If you're already an addict and you're looking for websites similar to Reddit, you've come to the right place. Our team has come up with the best list of the top rated sites so you can get social, browse through awesome content and even share your own links with others. Browse our list of sites like Reddit now to get started with the fun!
Quora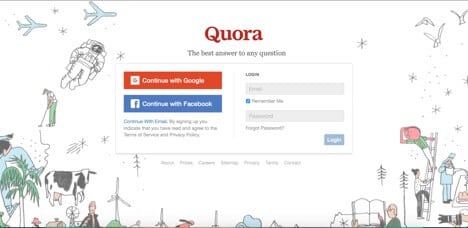 Official Site
Quora has become one of the fastest growing online communities in the world. This Reddit alternative works similar to Yahoo Answers, where users ask questions and others answer them. This social networking site is incredibly simple to use and you can track your stats to see how many times people have viewed your questions or answers. You can also add links to all of your answers on Quora.
---
back to menu ↑
StumbleUpon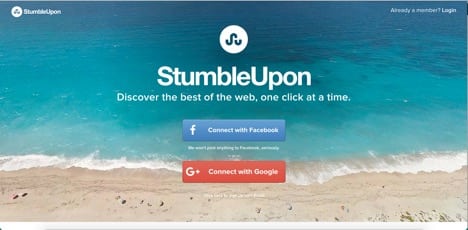 Official Site
StumbleUpon is another great place to visit when searching for sites like Reddit. This social community is based around sharing all sorts of new things. If you just discovered a useful or funny product, you could quickly share it on StumbleUpon to make the world aware of it. Likewise, you could also browse all of the cool links on StumbleUpon and you will easily end up spending hours on here!
---
back to menu ↑
NewsVine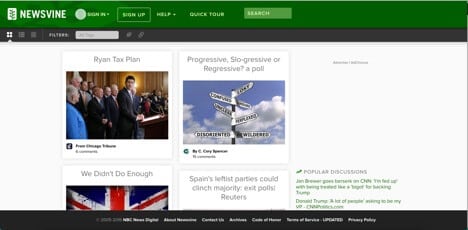 Official Site
NewsVine is a site like Reddit for sharing news. If you want to find out about the most current and trending news from all over the world, this is the Reddit like site that you'll want to visit. NewsVine makes it easy for you to find out about the latest additions and as a crowdsourced content website, you will also be able to share your own news links. Visit NewsVine for a Reddit alternative that covers news related topics.
---
back to menu ↑
Voat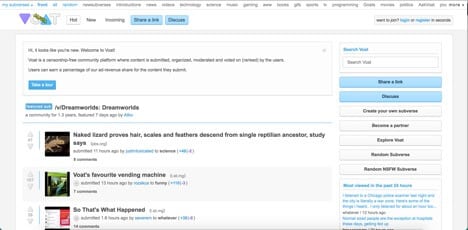 Official Site
Voat is essentially a Reddit clone, but it excels nonetheless. It's a mirror-image of Reddit, other than some minor differences such as Sub-Reddits being called Sub-Verses. Voat is extremely popular with a ton of traffic and the ability for you to access pretty much all sorts of topics, including topics that have recently been banned on Reddit. If you're looking for a site like Reddit with more freedom, you'll love Voat.
---
back to menu ↑
Snapzu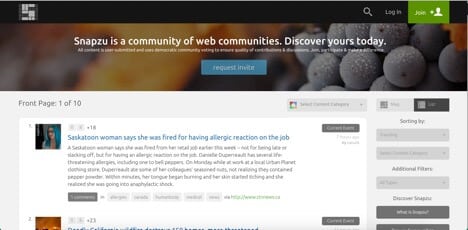 Official Site
Snapzu is another great option among the sites like Reddit online. This website lets users share links from around the web and then other users vote for the best ones. Links with the most votes end up appearing at the top of Snapzu, making them highly visible on this popular Reddit alternative. Snapzu is simple to use and you can immediately begin sharing content as soon as you create an account.
---
back to menu ↑
Hubski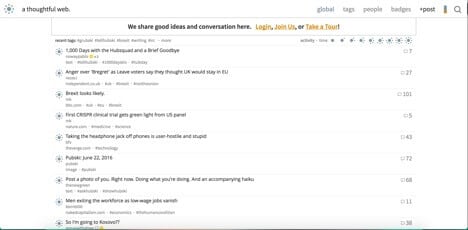 Official Site
Hubski is another one of the excellent sites like Reddit online. It has a popular community of users that share all sorts of links and content from around the web. Hubski is simple to use and by scrolling down, you will end up spending hours on this highly addictive website. Find specific content by entering keywords because all of the content on Hubski is identified with tags, making research easy.
---
back to menu ↑
PopURLs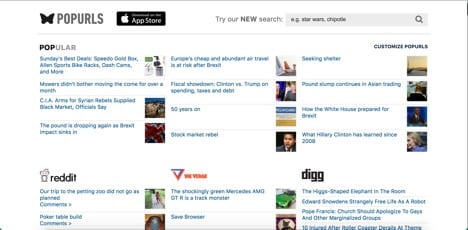 Official Site
PopURLs is one of the best sites to add to your bookmarks, no matter what you're looking for. This social sharing site brings you content for all of the top websites online including YouTube, Reddit, Flickr, Wired and much more. Simply visit this website to instantly find all of the best trending content from the best websites online. PopURLs is one of the fastest growing websites online because of its usefulness.