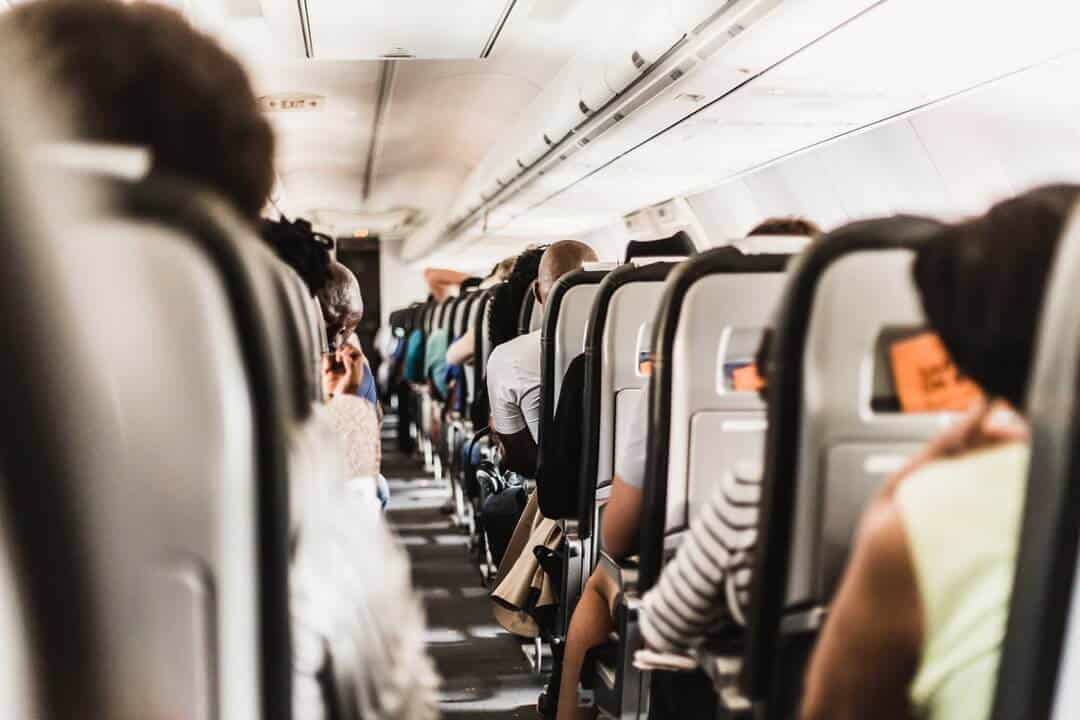 From January 7th to February 7th, 2019, airline passengers around the world experienced 151,357 delays and 28,439 cancellations. These numbers fluctuate, but you can get up-to-date figures by clicking here.
Here's the bottom line. Thousands upon thousands of flights get delayed or cancelled every month.
Fortunately, European Union (EU) Regulation 261/2004 define air passenger rights and outline just compensation for delays and cancellations up to €600.
Yet, when it comes to air passengers eligible to claim this compensation, only about two percent do so. Are you among the 98 percent who have left money on the table?
Read on to learn more about delayed flight compensation and what it could mean to you.
International Flight Delay Compensation
When it comes to compensation for a delayed flight or a cancelled flight, you have three means of claiming compensation.
These include:
Making the claim on your own
Hiring a lawyer to make the claim for you
Choosing a third-party claims management company
Let's explore the pros and cons of each of these approaches to secure international flight delay compensation. That way, you have the best chance of receiving the money owed to you.
Making a Claim on Your Own
Should you choose to make a claim on your own, prepare for a long process that will require serious patience. You'll also need to arm yourself with a thorough understanding of your rights as a passenger. (Keep reading for help with this.)
Target the Airline Operator
You'll need to file your claim with the airline operator who handled the flight in question. This may not be the same as the company with whom you booked.
For example, if you booked a flight through Air France, don't file your claim through this company. Instead, you need to dig deeper to see who operated the flight. In this case, it would be Delta.
The same goes for flights that you booked through online booking sites such as Expedia, Priceline, or Travelocity. Instead of filing your claim with them, you'll need to go back to an operator such as British Airways, Alaska Airlines, or Delta.
Contact the Airline Operator
How should you contact them to file your claim? That depends on the airline. Some require claims via mail while others have online forms that you can fill out and submit.
Whether you fill out an online form or send a letter, you'll need to include the same basic information. This includes your contact information as well as a description of the flight experience and what went wrong.
You'll also need to provide a monetary figure of how much you're claiming along with the appropriate quote from EU Regulation 261/2004.
When Delay Compensation or Cancelation Compensation Claims Get Denied
If you receive a positive answer from the airline, congratulate yourself.
That said, it proves quite common for airline operators to deny claims, especially those made by the individuals in question. What do you do when this happens?
You have two forms of recourse. First, you can take your claim higher by filing it with an adjudicator. Should the adjudicator decide in your favor, this decision proves binding.
But you'll need to do your research to find the right adjudicator to contact. The "nationality" of your airline and the itinerary in question have a direct impact on which one has jurisdiction over your claim.
So, what happens if your airline doesn't fall under the jurisdiction of an adjudicator? Then, you'll have to turn to a regulator, or National Enforcement Body (NEB).
Unfortunately, the NEB's final decision won't be binding. So, going through an NEB might prove a fast track to small claims court should you have the patience and perseverance to take your claim all the way.
Hiring a Lawyer to Make the Claim for You
As you can see, the process of making a claim against an airline represents a time-consuming endeavor. It's fraught with complications that require serious research, patience, and a thorough understanding of the law.
No wonder some air passengers turn to a lawyer to prosecute their claim! Unfortunately, this route can prove quite costly. What's more, most lawyers don't specialize solely in airline claims compensation law.
So, you might not like the eventual outcome.
What's more, this area of the law may require your lawyer to communicate in the language of the airline home office.
Unless your personal attorney proves well-versed in international law and has a team of translators and interpreters from which they can draw, you'll want to consider a third option claims management company.
Choosing a Third-Party Claims Management Company
What's your best bet for a favorable outcome? A third-party claims management company who works solely on airline compensation cases.
You'll still enjoy the legal advice that you would with a private attorney. In fact, the best companies employ a team of attorneys to work on your case. And these are experts in European Aviation Law with solid experience in EU Regulation 216/2004.
If you're serious about receiving the cancelled flight compensation that you're owed, then go with the experts at a reputable claims management company.
They'll represent you in front of the airline and ensure that no details or special circumstances of your flight get overlooked. They'll contact the airline directly and deal with the paperwork so you don't have to.
What's more, if your case escalates to an adjudicator or regulator, the company will represent you throughout all claims proceedings.
Get the Delayed Flight Compensation You Deserve
If you've suffered the inconvenience of a flight delay or cancellation, you owe it to yourself to seek out delayed flight compensation.
Unfortunately, airlines have a stark advantage when you make a claim on your own. Personal attorneys often prove the costliest means of pursuing your claim. What's more, they don't always have the expertise or resources to best represent you.
Instead, turn to an experienced claims management company to help you make a successful claim. Ready for more travel tips to streamline your next adventure?
Read on to learn more about eight flight comparison sites like Skyscanner and how they can save you money.