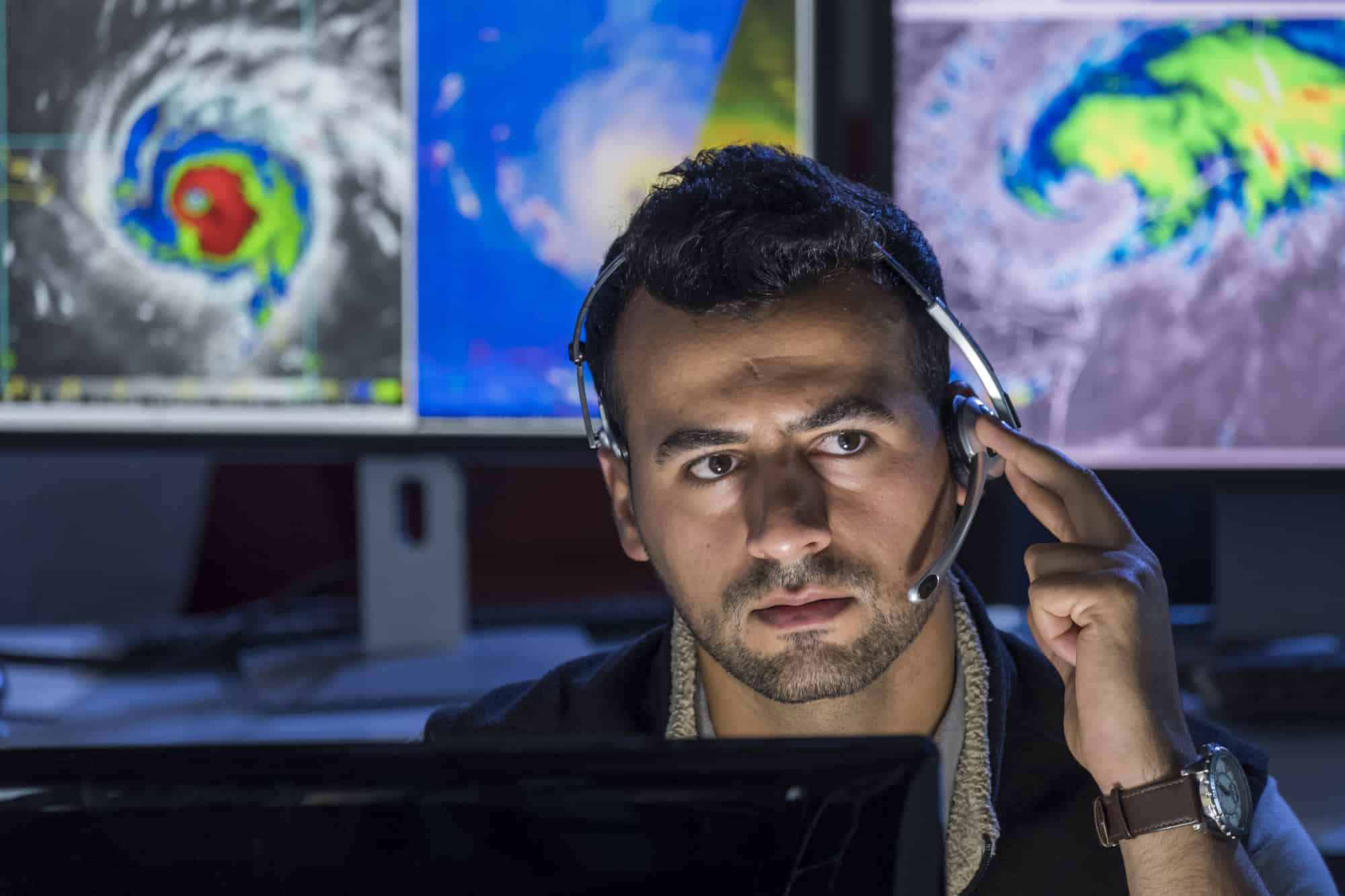 Natural disasters are not uncommon and can occur in any part of the country at any time. So you would assume that most people understand the importance of being prepared for a natural disaster should one strike. Not true. According to the Federal Emergency Management Agency, 60% of Americans are not prepared for what to do in case of an emergency. 
If you're uncertain how to prepare for a natural disaster in your area, read these basic steps
How to Prepare for a Natural Disaster? Start with an Emergency Plan
One of the most important things you can do when preparing for a natural disaster is to create an emergency plan.  
Start with a family emergency plan. In this plan, you'll want to consider the fastest route you can take to exit your city to safety in case of a natural disaster, and your means for transportation. Plan for more than one method of transportation in case you aren't able to drive your car due to damage or in case public transportation is shut down. Consider the very real possibility that traffic will likely be heavy with everyone trying to exit the city at once. 
Talk with your family and make a plan for where to meet should disaster strike. Don't rely on your cell phones to call each other in an emergency in case your battery dies or your phone is damaged. The meeting spot should be as near to your home as possible. Choose a secondary spot in case your neighborhood becomes inaccessible. 
It's also important that you come up with an emergency plan for your pet/s. Create an emergency kit for your pet should you have to grab them and an emergency bag for them and get out of your home quickly. Include first aid items, non-perishable food, and a warm blanket. 
Sign Up for Emergency Alerts
Wondering how to prepare for a natural disaster? Well after you have an emergency plan in place, another step toward being prepared includes signing up for emergency and weather alerts for your area. 
You can sign up for the National Weather Service alerts so that you get text messages and/or email alerts to stay informed. You can also get emergency information from the FEMA app (Federal Emergency Management Agency) which will include up to five different locations and any shelter, disaster or aid information that you might need. 
Put Emergency Kits Together
Have an emergency kit ready to go on a moment's notice. Your emergency kit should include supplies that will sustain you and your family for at least 3 days. It's up to you if you want to put together one large bag full of items for your whole household, or individual bags for each person. Just make sure you know where to find all of them quickly. 
Each emergency kit should contain a three-day supply of clean drinking water (this amounts to about a gallon per person per day). You might want to consider buying a filter water bottle which allows for water to be taken from any nearby body of water and filtered to make it safe for drinking. 
Include non-perishable food in your kits as well. This could be protein bars, dry cereal, granola, and canned foods (don't forget a can opener). 
Emergency kits should also contain flashlights, extra batteries, a warm blanket, an extra pair of clothing per person, a first aid kit, a reliable swiss army knife, personal hygiene items, waterproof matches, and prescription and OTC medications. 
Secure Back-Up
Don't wait until a storm is headed your way before you take the time to back up your important documents or cherished pictures and videos. Utilize an external hard drive or a memory card to store pictures and copies of important documents and store in a waterproof container. Keep this hard drive and memory card in your emergency kit so that it's part of the bag you take should you rush out the door in a hurry. 
When natural disasters strike, there's no telling how much damage can be done, and though sometimes people lose their home and many of their belongings, some of the most regretted personal belongings lost include the pictures and video of special memories. 
It's also a good idea to have a back-up energy source in the form of a solar generator since a natural disaster could cause you to be without power for a long time. With a back-up energy source, you'll be able to continue running all your electronics and lights in your home even if your city is without power. 
Help Kids Prepare
If you have kids in your household, preparing them for a natural disaster means teaching them how to remain calm and what action to take. Go over the family disaster plan with each of them regularly and make sure they understand the steps including where they should meet in case of an emergency.
Kids should know their parents' phone numbers and who they can call aside from their parents if they get lost. Teach kids what will happen if a natural disaster occurs while they're at school or somewhere else away from home. Talk about where they can go as a safe haven and who they can approach for help. 
Build a Food Storage
Another important step in preparing for a natural disaster is building up substantial food storage. If a storm strikes and stores shut down, you might find yourself in a desperate situation. Have enough food storage to feed everyone in your household for at least 3 days in case you're all hunkered down in your home without the ability to leave.
Good food storage items include water bottles, dry ingredients such as flour or rice, canned goods, dry cereal, fruit snacks, protein bars, and nuts. Make sure you cycle through your food storage and replace items regularly so they don't expire before the time comes to make use of them. 
Find the Tools You Need
Now that you realize that knowing how to prepare for a natural disaster includes knowing what items you need, know where to find those items. 
Whether it's tools for survival or outdoor clothing that will protect yourself and your family from the elements, you can find the best sources on our site.