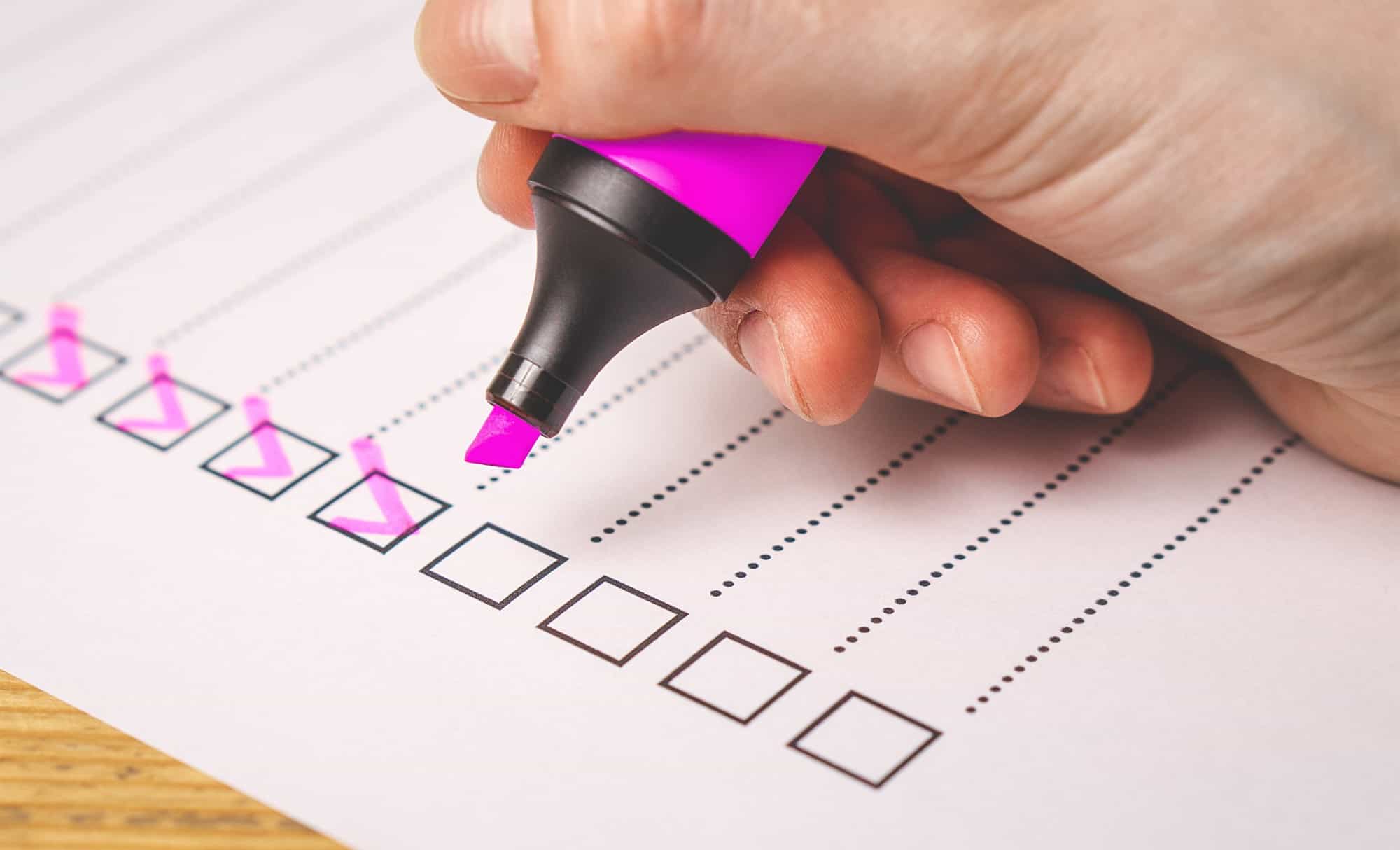 On average, 9% of startups fail every year, so it's essential to find out how to make your new business idea a success. 
When you're ready to cultivate your lifelong dream of becoming an entrepreneur and working for yourself, life will become exciting and full of interesting challenges.
There are lots of things you need to do first, however. Follow this essential checklist for starting a business to make sure you don't miss anything important!
15 Crucial Steps: Your Failsafe Checklist for Starting a Business
A great business idea struck you at 2 a.m the other night–so how do you turn that into reality?
Follow these top tips to get everything in place ready for a supercharged business launch.
1. Conduct Market Research
Before you do anything else, make sure nobody else is already doing what you want to do.
If you do have market competitors, study them closely. What's missing from their offering? Who have they missed from their target audience? 
Do serious and in-depth research before spending any cash on developing your idea into a full business–otherwise, you risk losing money instead of making it.
2. Write a Business Plan
Write an in-depth business plan to create a roadmap of how you want to build and develop your company.
This document can be adapted over time, but it's an essential first step to planning your business success. Consider everything from whether you want a brick-and-mortar office to the legal structure of your business. 
3. Complete Your Legal Paperwork
Complete all the relevant state licenses and tax information for your company as soon as possible. 
You'll also need to create legal paperwork such as company contracts, terms and conditions, and data protection policies.
4. Scout Your Finance Options
You'll need capital to make your business a success. If you don't have a savings account that'll supply your initial setup costs and cover your living expenses for a few months, look at funding options.
There are plenty of small business loans and finance options available, so research before you commit to an agreement.
5. Choose Your Brand Design
You want to make sure people recognize your brand straight away. Work with a designer to develop a strong visual identity, including your logo, brand colors, and fonts.
6. Build a Website
Use your brand design to influence your website design. You can choose to self-build and host using services like WordPress and Siteground, or pay for a web development business to handle it for you.
7. Choose Your Accounting Software
Your bills will be high for the first few months, but then you'll need to handle your income as you take on customers.
Choose an accounting software that can handle invoicing, receipt management, and even payroll from one place. This will keep accounting as simple as possible. 
8. Find Suitable Business Insurance
Get your insurance in place before opening your doors for business. Consider the legal essentials, such as liability insurance, and additional policies depending on your product or services.
Over 100 million lawsuits are filed against small businesses every year. Don't leave yourself open to expensive legal bills: get that insurance in place, now!
9. Set Up Your Email Marketing Strategy
Email marketing is a great way to get in touch with interested customers to tell them about your business launch.
Before your business is ready to open, create a landing page on your website inviting people to sign up to your newsletter. Make sure you're not buying or stealing email addresses to create your mailing list; this could land you with huge fines and isn't an effective marketing strategy. 
There are lots of free and inexpensive email marketing apps available for small businesses, so shop around to choose the best one for your needs.
10. Claim Your Social Media Profiles
Claim your business name on all social media platforms so that other businesses can't mimic you. You don't need to have content on all of these channels!
Pick up to three social media platforms that you want to be visible on. Twitter, Facebook, and Instagram are the most common. Use these as your main social platforms to distribute your content.
11. Open a Business Bank Account
Even if you're starting out as a sole proprietor, set up a separate business bank account to keep track of your finances.
A business account will also make it easier to apply for finance such as loans and company credit cards.
12. Source Your IT Supplier
Network installations are not easy for an amateur, so it's important to find a qualified and experienced IT supplier who can handle your business needs.
Look for an IT contractor who can scale with you as your company grows, and offers suitable and affordable options for startups. 
13. Create Your Office Space
Whether you're working from a corner of your studio apartment or renting your own office block, it's important to create a positive environment to ensure productivity.
Your workstation must be comfortable as you'll be working long hours. Invest in high-quality furniture, with an office chair that supports your posture and a desk with plenty of space for your equipment. 
Consider adding some color, and oxygen, to the environment by placing some indoor plants in strategic areas, too. 
14. Network Like Crazy
When you're almost ready to launch your business, it's time to get out there and tell people about it.
Network online using sites like LinkedIn, and attend local business networking events, too. Print out business cards with your brand logo and contact details, and develop your one-minute pitch that'll help people to understand exactly what your business does.
Remember to reach out to your existing network, too. Friends, family, and former colleagues are all a great way to start building a buzz about your new business venture.
15. Hold a Business Launch Event
When you're ready to start your business, create a launch event to make sure people are talking about you.
A cocktail evening at your office, a late-night opening at your new retail store or a free masterclass at a local venue are all great ways to put your new business on the map.
Keep Developing Your Business 
With this checklist for starting a business, you're guaranteed to get off to a good start!
However, keeping track of your company's success is vital in the first few months and years. If your profits aren't quite hitting the targets you set, it's time to ask why.
Feedback from customers is a great way to keep your finger on the pulse of your business and make sure you're always delivering what people want. Asking for feedback doesn't have to cost a lot either: check out these five tools like SurveyMonkey which are perfect for tapping into customer insights on a budget.