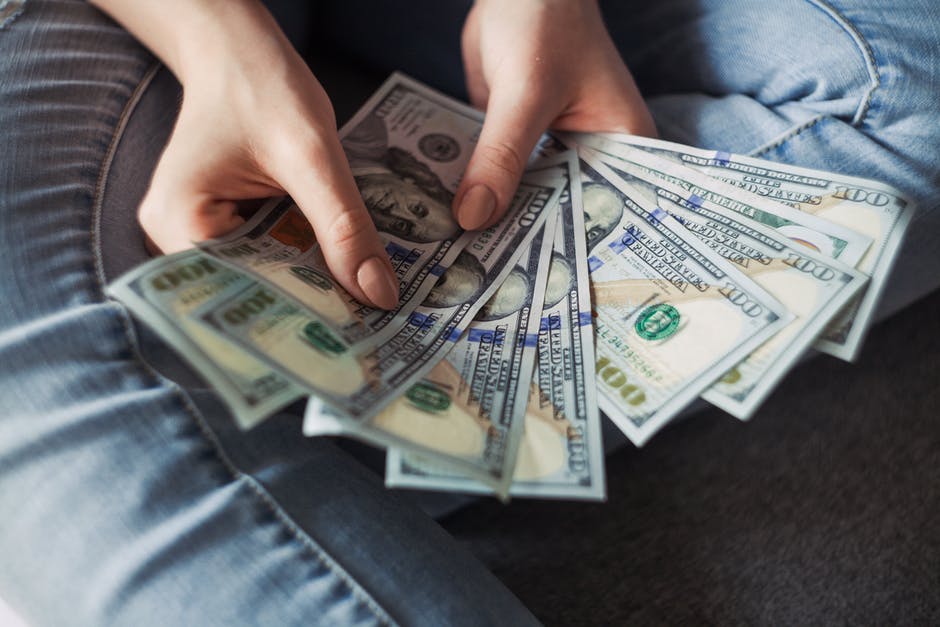 Do you need money now but got no immediate solution? Don't know where to get fash cash?
You don't have to look too far. You can get fast cash online, even without good credit. It's simply a matter of knowing where to look and what to do.
We're not going to leave you in the dust. Check out our list below to read up on 8 different ways you can make cash online, right now:
1. Selling Gift Cards
Do you have a collection of gift cards you don't use?
You can earn quick cash by selling these online. Get on eBay, Facebook, or even Instagram to sell these. People are always after gift cards, after all, since they can give them as birthday gifts or Christmas gifts.
If you have a bunch of $50 Amazon gift cards, advertise them on the Facebook marketplace for $45. The discounted price can help you attract more customers. 
Can you get a steady supply of gift cards for a discounted price or for free? You could turn this into a lucrative business!
2. Selling Old Gadgets
Did you know you could sell old gadgets for ridiculously high prices? You could earn fast cash online by putting up an original Nokia 8110 on eBay. It's quite popular since it featured in The Matrix.
You could earn even more if you have a gadget with an app that is no longer available. To this day, Flappy Bird remains incredibly popular but you'll only get it on an iPhone from 2014. 
Is it possible to make cash quickly with this route? The secret to selling something expensive is good marketing. Hype up the rarity of the item and make sure you sell it competitively, pricing it similarly to other similar product listings.
3. Sell Your Expertise
Are you well-versed in a certain field? To teach in a school, you need a college degree. However, that old system might soon fade away as some people now make a living teaching online.
There are online platforms like Udemy and Patreon where you can teach people for a regular fee. You can teach them on live videos or give pre-produced videos. You can offer to charge them for a whole month, for each new session, or a collection of lessons.
4. Sell Your Skills
Not sure about teaching but you do have faith in your skills? You should get on Fiverr, Upwork, or other freelance websites and offer your capabilities. You can settle for quick jobs that pay on the spot or at least within a week.
On Fiverr, for example, you can offer quick work for only $5. That might not seem like much but it quickly adds up if you do several fast jobs in a day. 
What kind of skills can you offer? The sky is the limit! You can offer to work as a web designer, programmer, blogger, SEO specialist, voice actor, and digital artist.
This allows you to work and earn in the comfort of your home.
5. Loans for Bad Credit
Can't get a loan due to bad credit or no credit history at all? Don't fret, there are still options available. You can still apply for quick loans for bad credit.
How do these differ from regular loans? First off, they don't come from banks. They instead come from lenders who don't check your credit score or credit history.
They instead prioritize your capability to pay. The requirements often only include proof of identity, proof of income, and a bank account with direct deposit. These prove you can pay the loan regularly or on your next payday. 
6. Online Surveys
Yes, even online surveys can be a quick source of income. You'll have to do several of them at a time since these surveys often don't pay much. Stay persistent though — you could earn regularly this way.
Fulfilling surveys might not be enough to replace a regular job but the extra cash can help you pay emergency bills. The best part is that companies giving out these surveys tend to pay within a week. Some might pay on the same day once you earn within a specified threshold.
7. Rent Out an Extra Room
This is a quick cash solution that requires a bit of patience. Register on a service like Airbnb and advertise an extra room in your home. You could rent it out to students or traveling tourists in need of a cheap place to stay for a night or two.
Keep the room clean and organized. Make it presentable and offer basic amenities, like access to a bathroom, food, and Internet access. Check how much other people rent out their rooms and price your abode competitively.
It might seem awkward at first to have strangers in your home, using one of the rooms, but it's a lucrative business! This becomes even more exciting and profitable if you live in a place close to popular tourist spots like specific parks, restaurants, or historical sites.
8. Borrowing From Yourself
Did you know you can take a loan from yourself? It might sound ridiculous but there are many ways you get a loan from your investments.
For example, you can take out a loan from your retirement plan or insurance plans. You can take a loan from your pension plan and 401k too. 
These are your last options, however. Don't borrow from your retirement until you've tried the seven other quick cash options. You don't want to end up hurting your retirement funds, after all!
Get Fast Cash Online!
Surprised by all the options to earn fast cash online? What are you waiting for? Check out any of these 8 solutions right now and get the money you need!
Of course, these aren't the only methods of earning money online. If you want to discover more tips about getting bad credit loans or offline methods of earning extra money, we've got it all laid out for you. Read our other posts today to discover more financial tips!