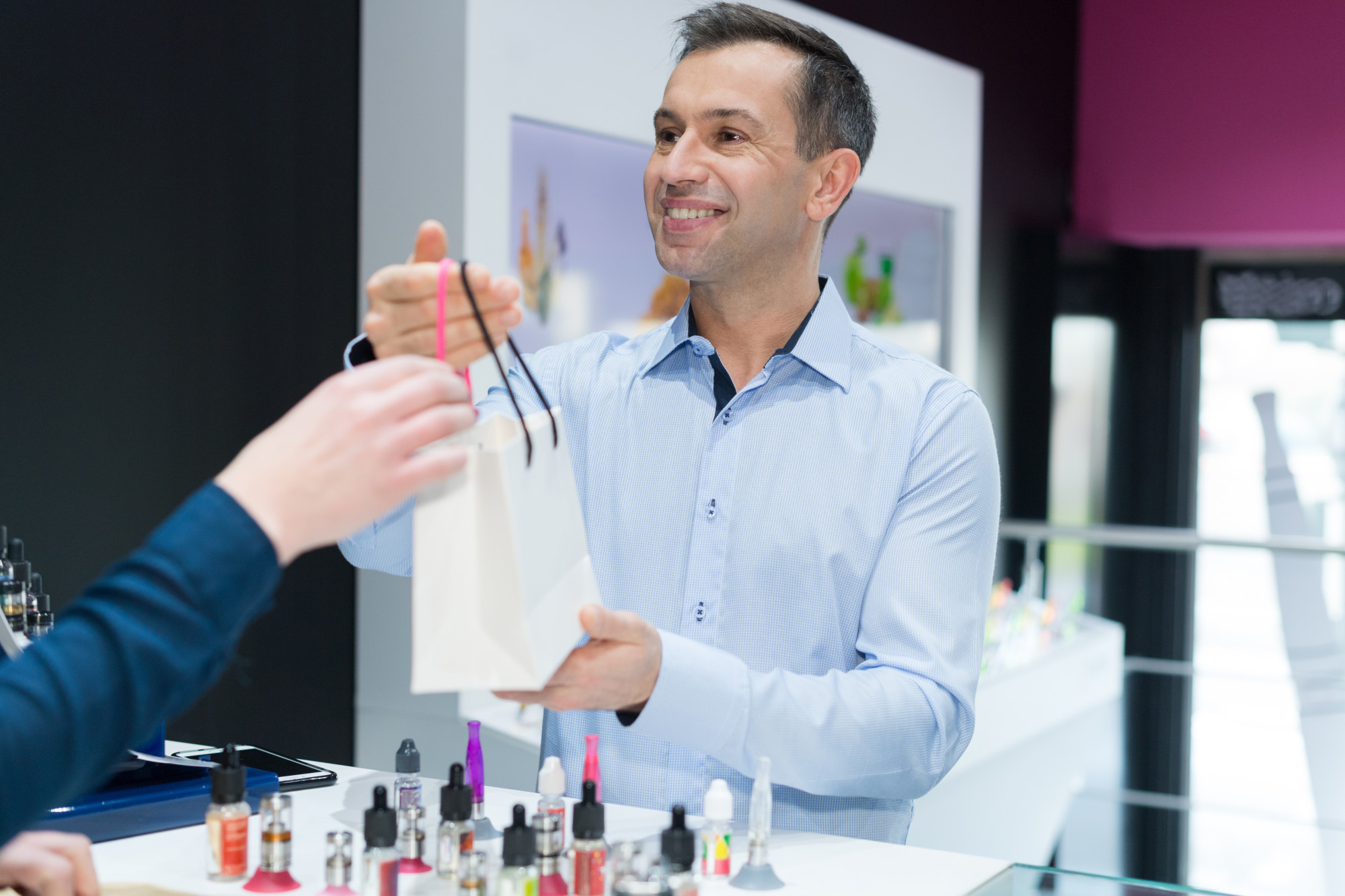 From 2011 to 2016, the number of people that vape went up from around 7 million to 35 million. That's a huge bump. And it's estimated that by 2021 the number of adult vapers will go up to about 55 million.
Also, the forecast for the vape and e-cig market is expected to shoot up to $65 billion worldwide by 2025. That's a big market and a great inspiration if you want to get into the vaping business, especially if you love to vape and you love the culture already. Even if you don't, this is a great way to earn money on a growing trend.
Need more reasons to get into the vaping business? Wondering about opening a brick-and-mortar vape shop or one online? Or maybe you want to invent and sell a new mod or juice?
To help push you over the edge either way, here are five reasons to start a vaping business. Keep reading to see if any jump out at you and then get started on your vape shop business plan or other entrepreneurial vaping endeavors. 
1. New Growth Industry 
E-cigarettes have only been on the market since 2004 when they launched in China. They came to the U.S. in 2007. The business is booming, as mentioned, and so is the constant slew of new options, or mods, to make vaping increasingly better. 
In fact, the customizable vape mod compound annual growth rate is expected to grow 22 percent by 2023, the fastest growing part of the industry. 
2. Most Vapers Buy in Shops
Vapers buy from tobacco shops, brick-and-mortar vape shops, and online vape shops. The brick-and-mortar shops brought in the highest revenue in 2017. 
In a 2015 survey of 3,000 vapers, 35 percent bought their devices in specialty e-cig shops. Forty percent bought their refills in those shops. Meanwhile, online vape shops attracted 21 percent of the device market and 25 percent of the refill market. 
3. Low Start-Up Costs
When you're thinking about how to open a vape shop and doing your vape shop business plan, jump for joy at the relatively low start-up costs. 
Think in the 20 to 50-thousand range. The biggest chunk will be inventory. If you sell online, you can start very small.
For brick and mortar, also think about your retail space lease. This will vary a lot by location. Do the research as to where your clients are. Other costs include website setup, software, licensing, and insurance.
You'll also need to think about marketing.
4. Room for Invention
Have a great new vape mod you came up with? There's a new business too. Vapers love new tricks and mods that make their vape experience better.
If you're not the inventor type, no worries. Plenty of other people have new products that you can feature in your vape shop. Also, there are a lot of juice flavors people come up with to try in your inventory as well as other products like those in the CBD vape market. 
5. Culture and Brand Loyalty
Vapers love their vape sticks, pods, or whatever they use. They are loyal. You can be too and the manufacturers will show you love back.
In other words, it's a friendly business. If you open a shop, start by stocking the brands you love and your friends or starter clientele say they love. Lean heavy on starter kits.
They can be half of your inventory. The other half can be mostly mid-level kits with some top-level hardware and replacement parts. 
Stay stocked in specific brands and your customers will appreciate it, identify with you, and keep coming back. Ideally, at least.
The Vaping Business World Awaits You
Now you have at least five more reasons to get started on that vaping business you've been thinking about. Did any of these reasons or areas jump out at you? Follow that path.
Or do a bit more investigating and then give it a whirl if it speaks to you still. Start with a solid business plan and then take the first step. You got this!
Here's an article to read to learn more about how to make money online if you're thinking about that path. Also, you can have a brick and mortar and still sell online.
And if you decide a vape business isn't your thing, then just keep enjoying the vape culture and lifestyle for yourself as you ponder and embark on other entrepreneurial endeavors.