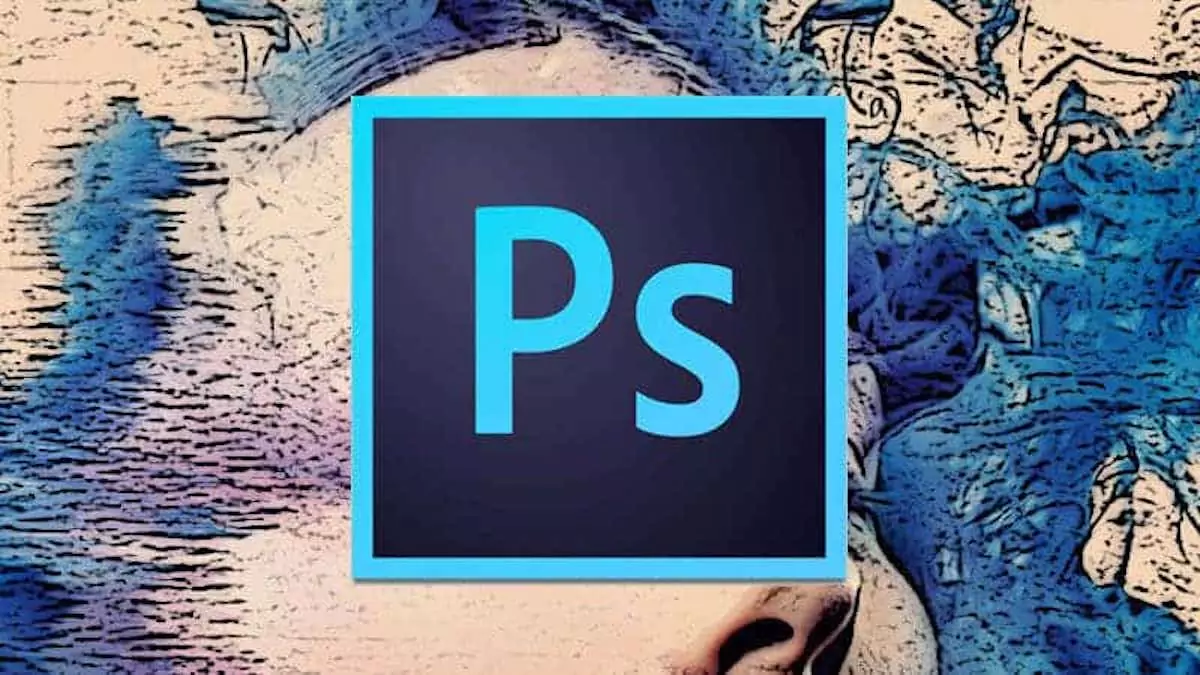 If you enjoy using tools like Photoshop and editing images, you're going to love this list of free sites like Photoshop. Rather than having to spend hundreds of dollars on image editing software, you will be able to edit images online free of charge and with amazing results. Best of all, these Photoshop alternatives allow you to create beautiful designs with no Photoshop skills.
There are many free image editing sites online that allow you to create beautiful logos, social media images and multi-purpose designs without any skills required. These sites like Photoshop provide you with easy to use templates along with built-in images and icons that can be used as well.
Whether you want to create a logo for your website online and you want it to look amazing or even if you want to create a beautiful infographic for social media purposes, these Photoshop alternatives are going to make it possible. Scroll down to see these free image editing tools now!
Stencil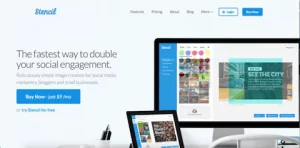 One of the very best Photoshop alternatives available online is without a doubt Stencil. This outstanding tool allows you to use thousands upon thousands of icons, templates and more. This allows you to very quickly make the images and designs that you've been imaging in your mind. Stencil is very affordable at under $10 per month and this plan gives you unlimited usage. Plus you can use Stencil for free with their trial offers. Explore Stencil now and you'll never go back to Photoshop again!
---
Ribbet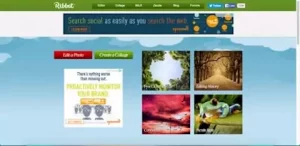 Official Site
Ribbet is one of the great image editing tools online with outstanding features. Ribbet keeps a history of the images you edited so you can quickly find them later on and re-edit them again. Ribbet has numerous image editing features that will allow you to enhance your photos and make them look amazing. Create beautiful social media images right now with Ribbet – it's 100% free to use.
---
PicMonkey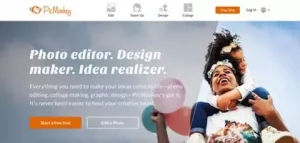 With one of the easiest to use platforms, PicMonkey is among the top rated programs like Photoshop online. This easy photo editor tool allows you to edit images, make outstanding visual creations, create infographics for social media, blogs and so much more. Whether you're a newbie in the domain of photo editing and need a simple to use tool or even if you're tired of the complexities of Photoshop programs and want something that will save you time, you're going to love PicMonkey.
---
Canva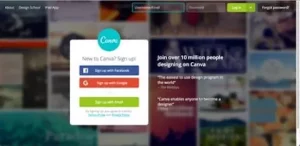 Canva is one of the best sites like Photoshop online. It allows you to sign in using your social media credentials and you can design as many images as you like without any limitations. One of the best things about this Photoshop alternative is that there are many templates you can choose from with specific dimensions for social media such as the Facebook cover image and more. Check out Canva now!
---
Pixlr
Official Site
This photo editor online is one of the best Photoshop alternatives because it has numerous tools that allow you to fully control how your images will look. You can design beautiful creations with ease even if you've never used Photoshop in the past. Pixly is entirely free to use and there is also a mobile app version that you can install on your phone. Discover Pixlr right now to start designing images for free!
---
Sumo Paint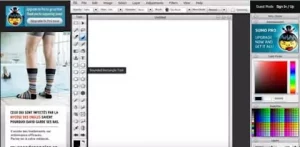 Official Site
Sumo Paint is one of the great online photo editing tools that works similar to Paint on Windows computers. However, a few additional features are integrated, allowing you to really get better and more professional looking images. If you're looking for an easy to use photo image editor online, you're going to love using Sumo Paint. Check it out now because it entirely free to use.
---
LunaPic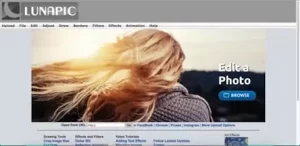 Official Site
LunaPic is an excellent tool for editing images online without having to spend any money. You can easily crop images, enhance photos or even make a background transparent. If you want to quickly design a logo for your website which requires a transparent background, you're going to love the simplicity of LunaPic. Take a look now and we guarantee you're going to enjoy using it.
---
iPiccy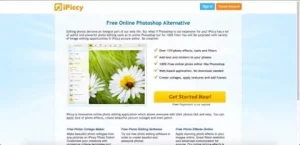 Official Site
iPiccy has over 110 photo editing effects that you can use for free, allowing you create beautiful designs with ease. iPiccy is among the top rated sites like Photoshop that allow you to create collages, add texture and work with layers. You can quickly upload images, you can easily add text to images and you can add unique icons. Take a look at iPiccy right now and you'll create amazing designs in no time.
---
FotoFlexer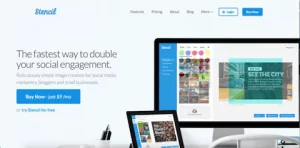 Official Site
FotoFlexer brings you numerous image enhancing tools that allow you to make beautiful creations with ease. FotoFlexer lets you easily upload images from online sources such as Facebook so you don't have to save them to your computer before uploading them. FotoFlexer is incredibly easy to use even if you have no photoshopping skills. Give it a try, it's super easy to use and free!