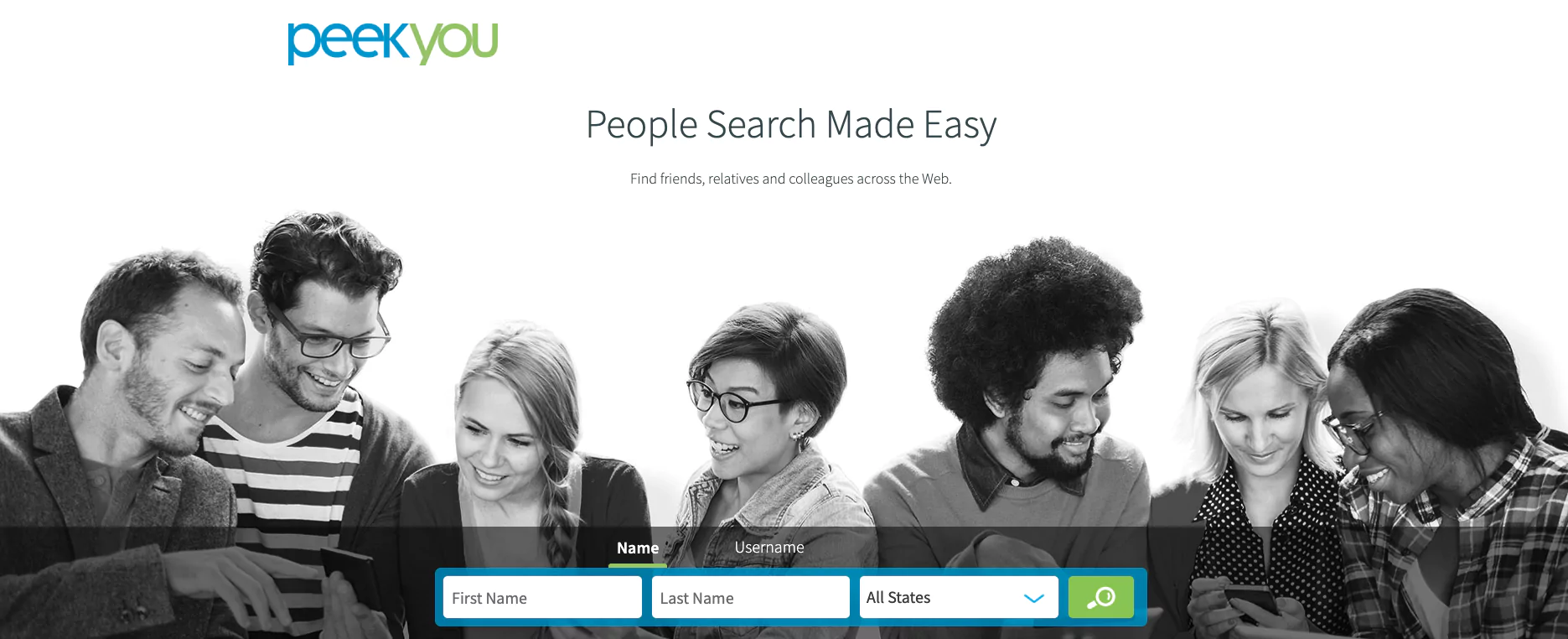 Sometimes you just need to find somebody. It could be an old classmate, a former colleague, a family member, or you just want to stay in touch with an old friend. Luckily, sites like PeekYou exist to help you with your problem. PeekYou is a free people search that lets you easily scan for people you once knew. All it takes is some basic information.
You can search anyone for free on PeekYou. All you need to do is add a first and last name and a known location. That's it. They will then bring up a list of people with the same name and chosen state or country. From there you can simply scan the database to find the person you're looking for. The more information you add, the easier he or she will be to find.
There are over 10 million searches each month on their platform. That's a pretty big number. If that many people use it, you should too. You can even search for celebrities and famous figures and see what pops up. Have a little fun and be creative. If you liked how PeekYou works and want more find people sites just like it, you're in luck. We've searched the web for only the best sites like PeekYou for you to use. Check them all out below.
Spokeo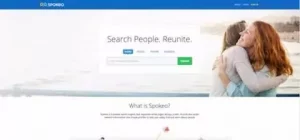 Official Site
Spokeo will show you how to find anyone with a few easy steps. This website has a search engine that organizes white page listings, public records, and social networks to compile all the data you might need for a certain person, in an instant. This free people finder can help you safety find and learn about people in your entourage, past or present. Check out Spokeo the next time you need to find a love one or old friend.
---
Intelius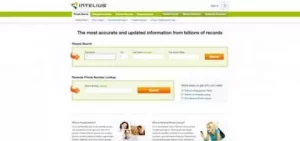 Official Site
Find info on anyone with Intelius. This is one of the best people finder sites like PeekYou on our list. Intelius provides you with information like criminal records, background checks, reverse lookups, online reputations, employee screenings, and consumer people searches. You can also verify identity protection with Intelius. There's a ton of options to pick from on this website, click on the link above to try them all.
---
Pipl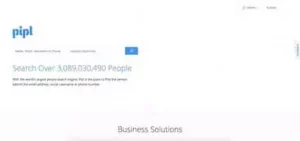 Official Site
Pipl must be added to our list of sites like PeekYou. This site is as easy as 1-2-3. All you have to do is enter a little information like, email, phone number, and name, and you're good to go. Like most of the websites listed here, the more data you enter, the more precise your results will be. Pipl uses a powerful identity resolution engine to give you clutter free profiles with accurate information.
---
Wink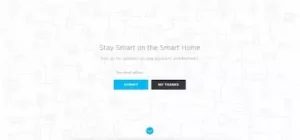 Official Site
People finder sites are pretty common, since we're only mentioning the best, we must include Wink. This site can help you find people so fast, you won't even have time to "wink". Use a name and known location to find photos, addresses, work places, phone numbers and more. Wink will also pluck everything it can find from popular social media accounts like Facebook, Instagram, and Twitter. Wink must be included on our list of sites similar to PeekYou. Try it out for yourself.
---
123People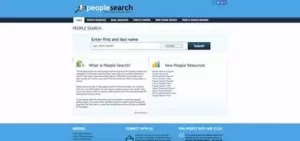 Official Site
This addition to our list of alternatives hits two birds with one stone. On 123People you can find people and run a background check at the same time. This website that lets your search anyone for free can show you exactly what information about yourself is lying out in the open on the vast internet world. Enter your name and see what pops up. You might be surprised with the results.
---
ZabaSearch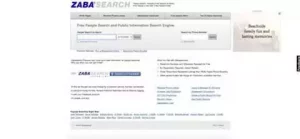 Official Site
Lastly, on our list of sites like PeekYou, we must include ZabaSearch. This website is an online portal to crucial information if you're looking for someone who was once very special in your life. Sometimes life gets away from us and people grow apart. Find info on anyone with ZabaSearch, included the location of your neighbor friend from 4th grade. All you need is a name or phone number to use this free site.
---
What is PeekYou?
We're going to cover what this platform does and how it can help you in your daily lives.
PeekYou at its core is a people finder platform – in other terms, PeekYou is a people search engine. Think of Google, but for finding people instead of websites. Online identities are shared through their search results, so you can quickly find friends, family, past school mates, work colleagues and so much more. You will be shown all of the social sites they are a part of along with other valuable information.
They try innovating the way you find people online. They combine data from news sources, social media platforms like Facebook & Instagram and even blog platforms in order to present data that you wouldn't find anywhere else.
What Information Do They Provide?
One of the main questions we get asked a lot about this platform is what information they provide. As a people search engine, you may be wondering what type of details you can find out about online identities.
Basically, anything that can be made available to the general public without needing consent from a person can be displayed on this database. This could include phone numbers, email addresses, websites, social media accounts, arrest records, place of employment, current and past addresses. If any images are available to the general public (think of images found on Google Images), these could also be shared through the platform.
One thing to note, PeekYou is only available for information about people based in the United States. If you're in Canada or somewhere else, you'll be out of luck.
Is PeekYou Safe?
With so much valuable information about just about anyone, readily available at your fingertips, it begs the questions – is PeekYou safe?
Well, the simple answer is yes. PeekYou is safe because it's a legitimate platform that is well trusted and does not contain any type of viruses or malware. Additionally, the information provided in their platform is all information that is otherwise available to the general public – they just make it a whole lot easier for you to find it all in one place.
Whether you're looking for friends/family online or even if you need to run a background check for a new tenant, PeekYou is a great platform worth using.
Is PeekYou Free to Use?
I think you're going to love this answer – PeekYou is 100% free to use at all times. No matter how many searches you perform, you won't be asked to pay for a single penny.
However, sometimes you will be shown information that is available through other platforms. Example, sites like Been Verified are often used in order to supply more in-depth information such as arrest records. While PeekYou is free to use, you may need to spend money in order to unlock all information when it's provided by third-party websites.
What is a Peek Score on PeekYou?
You may have noticed that they provide a Peek Score for most individuals. This may seem a little confusing when taken out of context. This isn't a score on how handsome the person is or how wealthy they are – it's actually a score of their digital footprint.
What does that mean? Well, it means the more active they are on the internet, the higher their score will be. This basically represents the amount of information PeekYou has on a person. Their Peek Score is calculated from 1 to 10, with 10 being the most amount of information is available.
For instance, if someone has their address listed online only, that would be a low score. However, if another person has their address, 4 different social media platforms and a blog, the score would become much higher.
How to Remove My Information From PeekYou?
Although they only share information about you that is already easy to find for the general public, they do offer the option to remove yourself from their database.
Luckily, this process is incredibly simple and shouldn't take up much more than 5 to 10 minutes of your time. Here are the steps to follow if you want to remove yourself from PeekYou's database:
Find your profile by entering your first and last name in the search bar.
When you find your profile, open it up by clicking on your name.
Make sure this is really your profile – many other people may share your name.
Towards the top-right corner of your profile, there is an "Opt-Out" button, click on that.
A form will pop up which you must fill out. You will need to provide a unique ID.
Once you've confirmed that you want to opt out of their platform, you should be automatically removed. Try finding yourself again, you should now be gone!