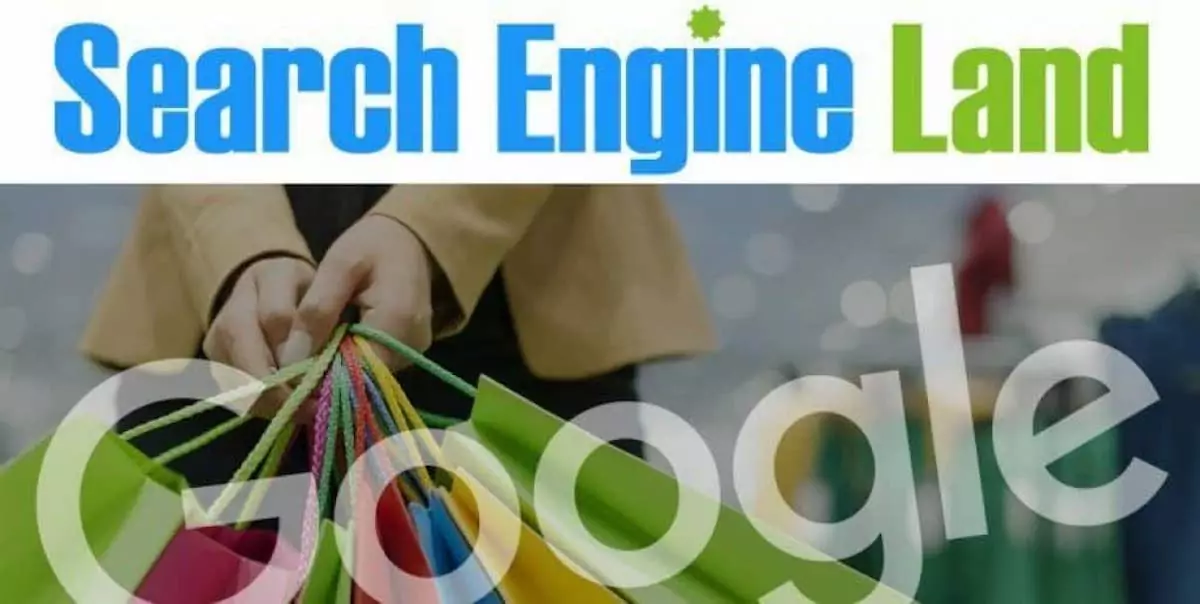 Sites like Search Engine Land are highly useful for webmasters of all kinds. Whether you need help working your offline SEO or even if you're trying to rank better for structured data markup, Search Engine Land guides you the whole way. SEO structured data helps you achieve rich snippets in Google's pages so you can attract more visitors through gaining higher click-through rates. By displaying a more interactive type of snippet, users will be much more likely to click on your web page rather than your competitor's, even if you rank lower than them.
Search Engine Land isn't just a resource for learning about structured data markup, they also bring you the latest news from Google, webinars, video SEO tutorials and so many step-by-step guides. If you're a webmaster who's constantly searching for a way to better yourself in the wonderful world of SEO, you're going to love Search Engine Land.
One downside though is that they only release new information a few times per week. This may leave you searching for more information on a daily basis. For that reason, we went ahead and searched for the top alternatives to Search Engine Land available online. Get all of the SEO information you need by exploring our list of websites like Search Engine Land below.
Search Engine Journal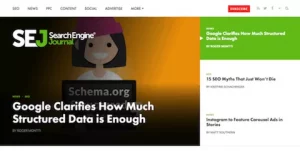 Official Site
From articles that explain how much structured data is enough for Google all the way to lists of SEO myths, Search Engine Journal is one of the most complete SEO news sites online. They bring you daily articles that are filled with useful, well-written information with most of their sources coming directly from major players in the industry including Google. Link building guides, content marketing strategies and so many other useful topics for webmasters are covered at Search Engine Journal.
---
Search Engine Roundtable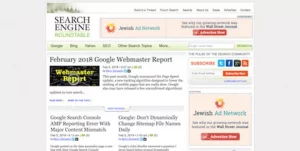 Official Site
Another useful resource and one of the best sites like Search Engine Land online is Search Engine Roundtable. While the appearance of this news site is rather boring in comparison to the others in this list, Search Engine Roundtable has some of the most useful data and information you will ever find online. They bring you tons of quality reports, guides and tutorials so you can make the right moves in your SEO strategies. SE Roundtable doesn't just focus around optimizing for Google rankings, they also help you outrank your competitors in Bing, Yahoo and all of the other major search engines and social media platforms.
---
Marketing Land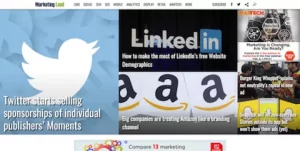 Official Site
While Marketing Land does bring you a ton of information about SEO & SEM, they have a primary focus that revolves around social media. If you're looking for ways to increase your social media presence and get the most out of Twitter, Instagram, LinkedIn and all of the other social platforms online, you're going to love reading the content available at Marketing Land. They bring you daily articles and they also have tons of guides, interviews, reports and more so you can easily learn as you go or brush up on your already existing SEO skills.
---
Search Engine Watch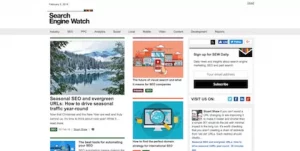 Official Site
Looking for ways to get the most out of your SEO campaigns? Don't miss out on Search Engine Watch – an SEO news outlet that brings you some of the most useful articles available online. With tons of upcoming SEO predictions, information about recent Google algorithm updates and details on how you can increase your white-hat SEO techniques and outrank your competitors, Search Engine Watch is easily among the top Search Engine Land alternatives available on the internet.
---
The SEM Post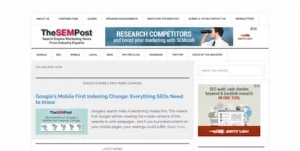 Official Site
Set up more like a newspaper than an actual online magazine, The SEM Post is another highly used SEO resource on the internet for webmasters of all niches. This site contains crowdsourced articles from a large variety of contributors, but don't let that fool you – the vetting process for contributors is extremely tough, so you can expect nothing but the best. With breaking news headlines for the SEO world, new tips on optimizing your website for Google and even tips on how to successfully use structured data, The SEM Post is certainly one of the top rated news outlets for webmasters worldwide.
---
eWeek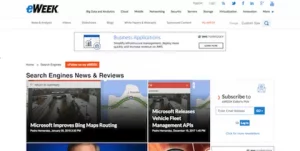 Official Site
eWeek is a full online magazine that covers all sorts of topics such as online security, virtual reality technology, innovations in tech and more. However, one of the topics where eWeek truly shines is their Search Engine News & Reviews section, where they provide up to date information about the latest advancements in SEO tips, algo updates and more. Whether you want to outrank your competitors in Google, Bing or even Yandex, you're going to easily find all of the resources you need right here at eWeek.