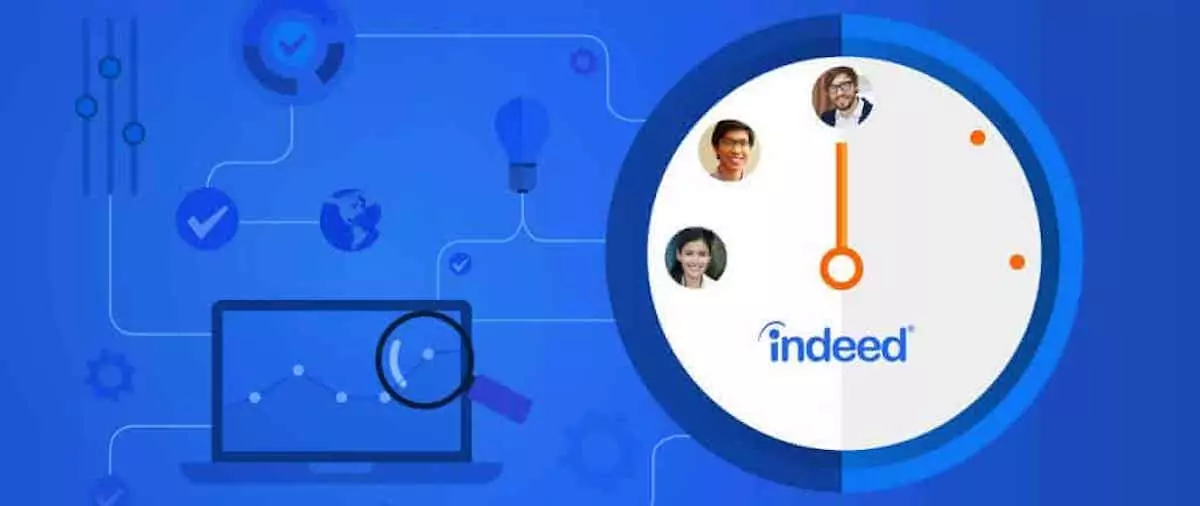 Our list of job sites like Indeed is going to make it easier than ever for you to find the job of your dreams. Indeed is among the top job search engines online, allowing you to find jobs online from all over the world. They have millions of daily users from tons of different countries.
Whether you're looking for IT jobs, Indeed careers or even ways to work from home, Indeed is the place to be. At the top of the list as the best job sites online, Indeed makes it as simple as entering your city to find all of the nearby job opportunities.
However, it's always great to consider all of your options and to do so, you'll need to check all of the other jobs sites as well. With our list of job sites like Indeed, you will be able to find even more employment opportunities, making it extremely simple to find the job you've been dreaming of!
Monster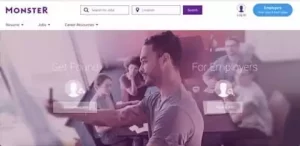 Monster is one of the top job board sites online. With over 20 million active users, Monster has a massive database of jobs all over the world. They make it easy for you to quickly find a job in your local area, no matter where you're located. The Monster job site has all sorts of jobs including work from home jobs and travelling jobs. Whether you want to get hired or even if you want to find employees, check out Monster!
---
SimplyHired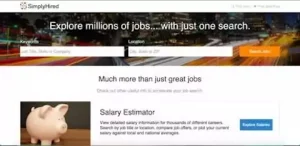 SimplyHired is one of the best job search engines online with millions of jobs to explore. All you have to do is enter your city and you'll instantly be shown all of the local employment opportunities. SimplyHired has a salary estimator tool, which is handy for knowing what to expect from each job title. Take a look at SimplyHired if you're looking for sites like Indeed and you won't be disappointed.
---
LinkedIn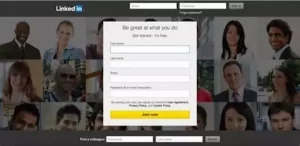 LinkedIn is one of the best job sites online if you're looking for a social media type of approach. They allow you to share your resume as a profile. Other users (employers) can then find your resume and contact you with job offers. LinkedIn is one of the top places to share your work experience online and has millions of active daily users. Explore LinkedIn right now if you want to share your resume with the world!
---
Start Jobs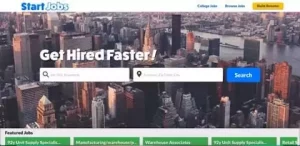 Start Jobs is a top job search engine worth discovering if you're looking for work. Enter your location to find local work or enter a job title to find work in your career of choice. Combine both keywords to get local jobs in the career of your choice. Start Jobs makes it easy for you to find local work and provides you with millions of job opportunities to discover. Browse their jobs now!
---
Glassdoor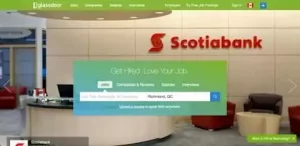 Glassdoor is one of the best websites like Indeed that has a unique approach on finding work. This site lets you browse jobs according to salaries, location or you can even read reviews. Employees can write reviews of their work experience, allowing you to see exactly what it's like working for each company. Pick your next job wisely by browsing the Glassdoor reviews!
---
Jobcase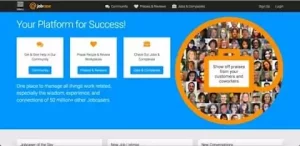 Jobcase is another one of the top sites like Indeed that lets you review companies and read existing reviews. This makes it much easier for you to make an educated decision before accepting a job interview. With Jobcase you will also be able to find tons of local jobs no matter where you live. This major job search engine is easy to use and allows you to find your dream job within moments.
---
Jobrapido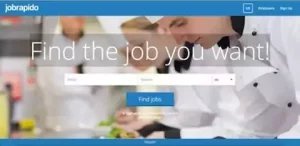 Jobrapido is one of the best job hunting websites online if you're looking for simplicity. This job search site is built with easy to use buttons and features, allowing you to focus on the job descriptions rather than the website's design. Nonetheless, this site has millions of users and tons of jobs to browse in locations all over the globe. Get hired at your dream job today by using Jobrapido.
---
LinkUp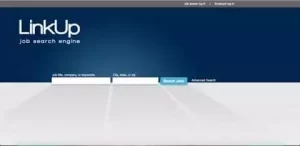 Another one of the excellent sites like Indeed is LinkUp. This job search engine lets you find jobs by entering the job title, company name or your location. You can even combine all of this information to get very precise results. Locating jobs with LinkUp is extremely easy due to their intuitive web design. Give LinkUp a try right now if you're looking for Indeed alternatives and you won't be let down!