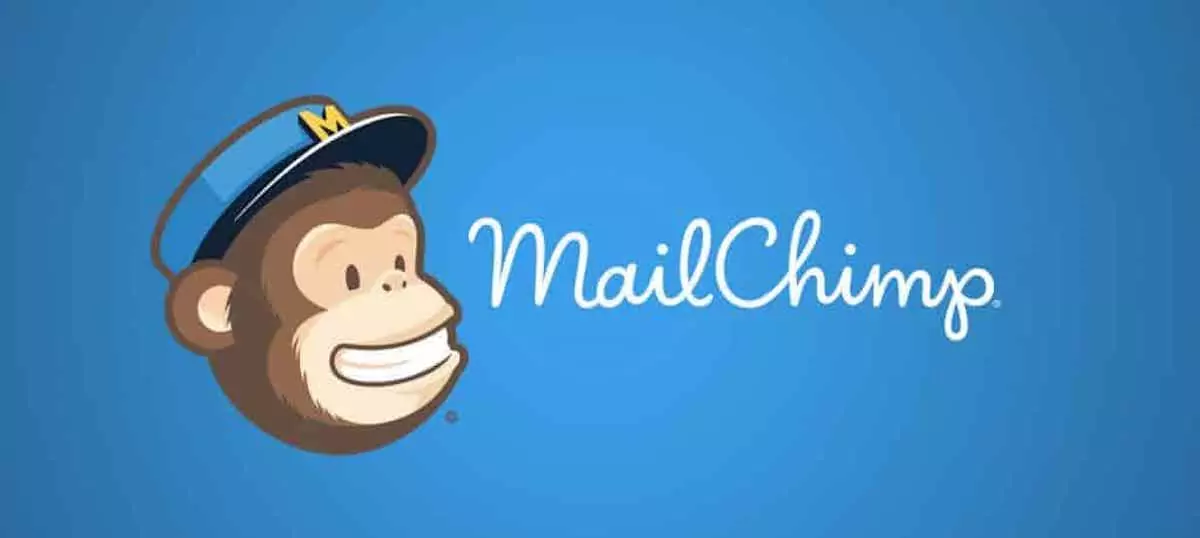 MailChimp is one of the leading email marketing tools for business owners and using sites like MailChimp allows you to grow your business or website much faster. If you have lots of subscribers and need to send out email blasts to hundreds or even thousands of people, you'll need a quality email services like MailChimp for sending lots of mails simultaneously.
One of the downsides is that many of the premium features require you to spend money to unlock them unlike emailer free tools. If you want to make the most out of MailChimp, you will need to pay for a premium membership plan and this can become expensive real fast. Timing is everything when sending out email campaigns to your customers, making it crucial to use a quality service.
We found a list of free email sites like MailChimp that let you do things similar to MailChimp without having to spend any money. You can easily build email lists and grow your website or business online with mailings, emails and much more. Explore our MailChimp alternatives and you will quickly be able to make the most out of your email subscribers and take your email campaigns to the next level!
ConstantContact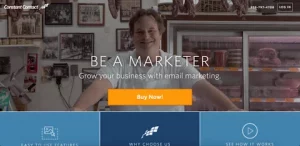 Official Site
ConstantContact is another amazing email service like MailChimp that allows you to easily build an email list online. Their professionally designed email marketing templates make sending out attractive emails a breeze. You can fully automate your emails and you can quickly add your own brand and logo to each template. ConstantContact has robust reporting tools and you can try it free for 60 days.
---
SendinBlue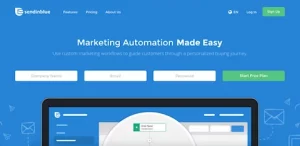 Official Site
SendinBlue is one of the best email services online. If you're looking for the ability to send out lots of emails every month, you're going to love this bulk email sending service. The free plan lets you send out 9,000 emails every single month, which is more than most business will have to send. You can add hundreds of subscribers for free, making SendinBlue worth checking out!
---
MadMimi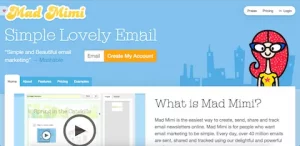 Official Site
MadMimi is another great MailChimp alternative. This business email service lets you add 100 subscribers to your list for free or you can upgrade to 500 subscribers for just $10 per month. Embedded sign up forms are available and Mad Mimi is incredibly simple to use. Build beautiful emails within minutes and quickly send them out to your entire list of subscribers.
---
Campayn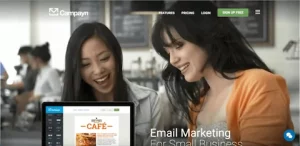 Official Site
Campayn is among the leading email marketing services online. With the free account, you can add 500 subscribers to your list and you can send out a massive 20,000 emails. Campayn is easy to use and has dynamic content as well as embedded sign up forms. With great simplicity of use, Campayn is one of the best sites like MailChimp available online.
---
AWeber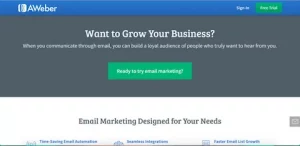 Official Site
AWeber is one of the great sites like MailChimp that lets you grow your business through email. You can easily build email lists, automate email marketing and create beautiful email designs for your businesses. They offer a free trial period, but their paid plans start at $19 per month. AWeber integrates with many different WordPress plugins and email building services online.
---
Benefits of Quality Email Marketing Services
Mail Chimp, My Emma, Campaigner and all of the other best email service providers online have similar features. All of their email marketing services have quality services, excellent bulk email features and tons of customizable options. Along with have outstanding features, e marketing services provide you with the ability to easily integrate your brand name and brand logo into each email. This personal touch displays professionalism, allowing businesses small and large to enjoy simple email websites with ease. We're going to cover the most crucial features to look for when you benchmark the various email marketing software, allowing you to quickly locate the best email service provider for your needs.
Ability to add your brand name & logo to emails
Fully customizable email templates
Ability to easily send email newsletter to subscribers
Unlimited email campaign options
Mass email service letting you send to multiple users simultaneously
Mailing list service that lets you add images & videos to emails
Of course, the best email service providers have even more features than the ones listed above. However, if you want to enjoy bulk email services at their best, these features are a must. Make sure that the email marketing service you choose has most if not all of these features and services available.
Beware of Free Email Marketing
You'll always have to pay for the best things in life. Email marketing services are no different. Free email marketing is easy to find, but their features lack professionalism, which can actually drive your subscribers away. In fact, some free email marketing services get sent directly to spam folders and junk mail, which can prevent your subscribers from ever viewing your emails in the first place. Mail Chimp, MadMimi, Constant Contact and all of the other mass email service providers never get sent to junk mail.
You should avoid free email marketing services at all costs if you take your website and your customers email list seriously. It's important to note that email marketing services are not expensive and the best email service providers will only cost you a few dollars per month. That's a pretty small fee to pay in order to display professionalism and to keep your hard earned email list intact and growing faster than ever!
Browse our list of bulk email services above to find one that suits your needs or check out our lists of Constant Contact alternatives for more email marketing service providers.