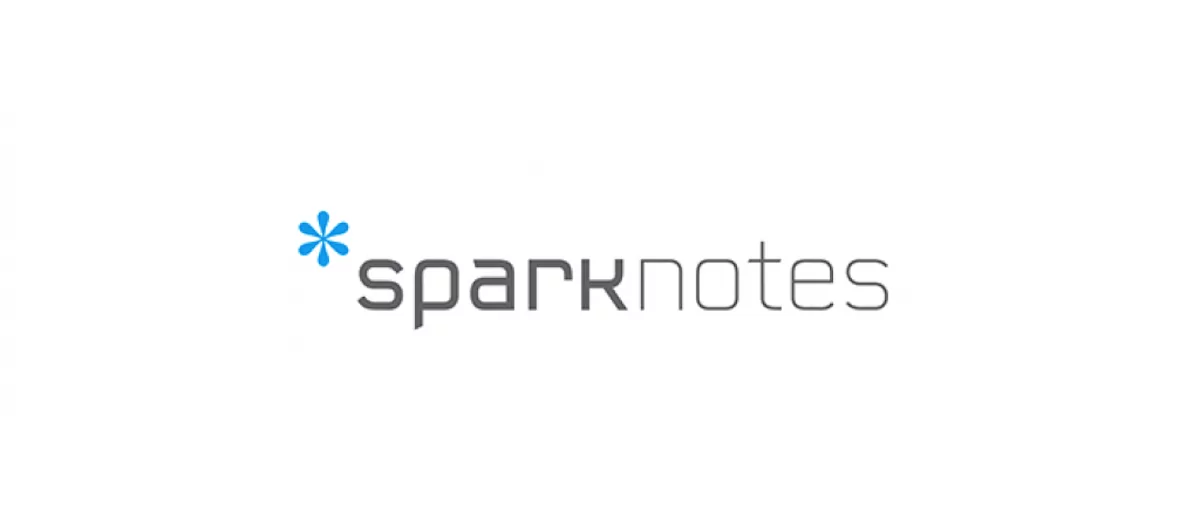 Whether you've got a big novel exam coming up or even if you want to have all the answers at your next book club, sites like Sparknotes come in very handy. These book summary sites allow you to learn all you need to know for just about any book that's been released.
Sparknotes makes it easy for you to learn about book characters, get chapter summaries, find out the moral of the story and much more. Sparknotes is completely free to use, but you may not always find the books that you're looking for, making these Sparknotes alternatives useful.
We gathered the best sites similar to Sparknotes so you can always get the information you need for any book or novel. Browse our list of sites like Sparknotes below to instantly find out any little details about any book that's been released for the past few centuries.
CliffsNotes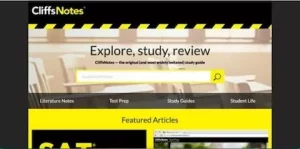 Official Site
CliffsNotes is one of the best free book summary websites online. They bring you all sorts of useful guides including test preparation guides, study guides, literature notes and much more. CliffsNotes is absolutely free to use and their student life resource section is excellent for high school and college students. Check out CliffsNotes if you're looking for one of the best Sparknotes alternatives.
---
WikiSummaries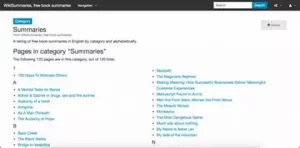 Official Site
WikiSummaries is another excellent option when searching for sites like Sparknotes. This is probably the largest book summary sites online and it's 100% free to browse. WikiSummaries has a layout that is quite similar to Wikipedia. Browse through their entire selection of novel summaries online or use their search bar to quickly find what you're looking for.
---
JiffyNotes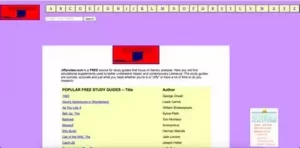 Official Site
JiffyNotes is one of the best book summary sites online for literature and academic novels. If you're prepping for a book exam or even if you can't quite remember certain chapters, use JiffyNotes to quickly refresh your memory. Their notes are well-detailed, allowing you to easily find what you're looking for. Their selection is also rather huge, providing you with notes for most mainstream novels.
---
Deconstructing Excellence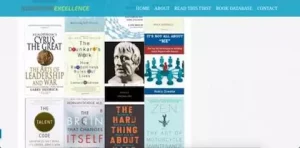 Official Site
Deconstructing Excellence is one of the best sites like Sparknotes online if you're looking for details about academic literature. However, they also have tons of other book genres as well, including self-help books, celebrity autobiographies and much more. Deconstructing Excellence is one of the great sites worth checking out if you want to know what books are about without having to read them yourself.
---
Book Video Club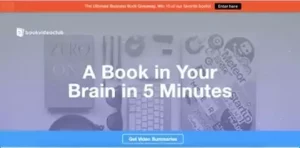 Official Site
Book Video Club is the best place to go if you prefer watching videos rather than reading books. They make 5-minute video overviews for thousands of books and novels. Their video summaries of books allow you to quickly and easily memorize all sorts of books by simply listening and watching. Book Video Club has a monthly paid membership plan, but you can cancel anytime and it's extremely affordable.
---
Get Flash Notes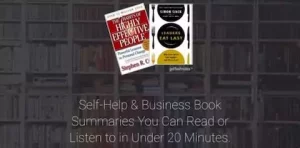 Official Site
Get Flash Notes is another excellent place to visit when searching for websites like Sparknotes. This book summary site brings you written and audio summaries. The summaries are incredibly detailed, allowing you to get a good grasp of each book. Whether you're looking for business books, self-help books or even novels, Get Flash Notes has it all!