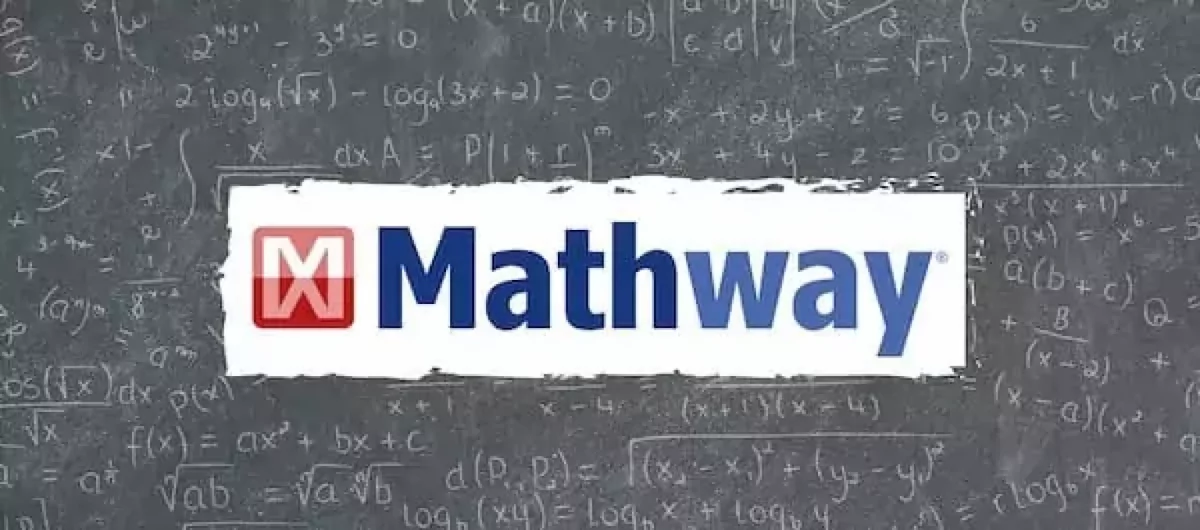 Math can be a challenging subject. Luckily, there's only one answer to each problem. Once you master the art of numbers and learn the basics of algebra, you can figure out all your problems in a snap. Did you know that you can find a ton of free math problem solving tools online? There are math problem solving sites for kids as early as 2 and sites for college students too. These websites show you step by step instructions and there's usually a place to discuss other learning related problems too. One of the best places to find free math tools online is Mathway.
MathWay has solved over 2 billion math problems since its debut in 2008. Mathway can both be used on your browser, or downloaded as an app. This site is for older students. Mathway can help you with subjects like trigonometry, linear algebra, graphing, and calculus. This site is really easy to use. All you need to do is pick a category and enter a problem in the message bar. The answer to your problem will be given to you and a short explanation why. If you want to see all the steps needed, click where it says tap to view steps. A cool feature found on MathWay is the ability to take a pick of the problem you need help with and upload it to their site. Handwritten problems are not recognized.
Create a worksheet to solve more than one problem and check out the glossary to understand math terms like acute angle, concentric, or polyatomic ion. If you think your math skills are up to par, you can sign up to be a math tutor. This can be a great way to earn a little income as you continue your education. Check out Mathway now to get help with any math problem you come across or sign up for the tutor program to get started today. Since Mathway is a website that caters to the older crowd, it might not be for everyone. Below you will find our recommendations for problem solving sites like Mathway below, there's something for all ages on these sites so everyone can learn math the fun and easy way.
EdPlace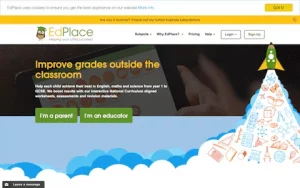 EdPlace is one of the best Mathway alternatives for kids aged 5 to 16. This educational website has tools to help you with math, English, and science. There are more than 1000 different notions to understand on this site. EdPlace has adaptive learning for each child, quality content that 100% approved by accredited teachers who have a minimum of 5 years of experience, and you can track all your child's progress with the parents dashboard. These math, science, and English tools can be found on your browser or downloaded in the Apple app store. EdPlace can help motivate any child and you'll see better results, guaranteed.
---
The Maths Factor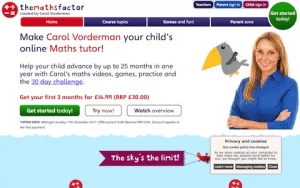 Official Site
The Maths Factor has proven that they can help children advance by up to 25 months within a year of using this site. On this addition to our list of sites like Mathway, you will find problem solving calculators, fun games, practice exams, tutorial videos, and more. Parents using The Maths Factor have seen up to 93% improvement in their child's confidence and up to 85% improvement in their child's math skills, all within 6 months of using this program. The Maths Factor has a special 30 day math challenge, if your child can complete the math missions in time, they will receive a real medal and a certificate in the mail. This is a great motivational tool and a fun way for your child to see how well they're doing.
---
Study Island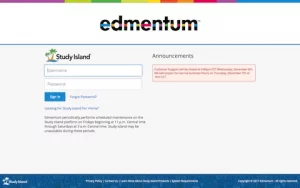 Official Site
Study Island is another one of the top websites like Mathway that works. Study Island provides the practice your child needs to help them succeed. This site is learning for everyone, there are no limits with Study Island. Learn math, science, social studies, and more on this site for kids in kindergarten all the way up to grade 12. On this site, you will find more than 600,000 practice items and more than 10,000 next generation assessments to help get ahead of the curve. Track your progress and create a personalized set of tools for your needs. Study Island is a master at explaining which makes everything easy on this site. There are more than 10 million satisfied users on Study Island. Don't take our word for it, read the reviews to see for yourself.
---
ABCMouse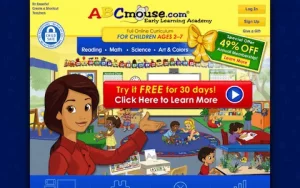 Official Site
ABCMouse is an online tool for teachers, parents, and young children. This site launched in 2010 and has no bothersome ads to bother you as you learn. ABCMouse was created for children aged 2-8 years old. Subscribers to ABCMouse can use their tools online or on mobile devices like phones and tablets. This website covers subjects like science, math, languages, music, art, health, and social studies. ABCMouse is available in English and in German. On this site, you will find more than 7,000 activities, more than 450 books, and hundreds of fun and interactive games and puzzles, and a ton of original songs that cover every letter of the alphabet and other topics found in your child's curriculum.
---
Go Math Academy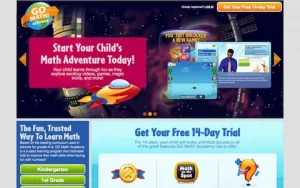 Official Site
Go Math Academy must also be added to our list of sites similar to Mathway. Go Math Academy caters to children in kindergarten all the way up to grade 9. On this site, you will find more than 700 fun math lessons and games that each include their own tutorial video starring a fun puppet and a human companion. Go Math Academy provides parental support through email and you will get up to 5 individual profiles. There are no apps for this site, Go Math Academy can only be used on your browser. You can let your child play alone on this site, the tutorial videos will help them if they have a problem and there are no chat features for extra safety. Your email update will tell you how their progression and what they need to study more.
---
Cool Math Games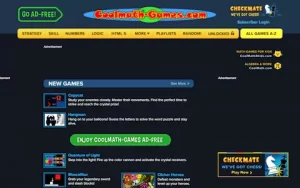 Official Site
Cool Math Games is one of the oldest sites like Mathway on our list. This site started in 1997 as a way to make math more enjoyable. Cool Math Games has one equation you should learn right away: cool+math=success. This site was made for kids aged 13 and for adults of all ages. On the Cool Math Games website, you will find explanations for everything from addition to calculus. You will also find a ton of games, practice exams, and study aids to help you learn. This brain training site has a ton of easy and fun challenges that will make you forget that you've come to Cool Math Games to learn. Search puzzles, skill games, quizzes, and other logic games now.
---
Funbrain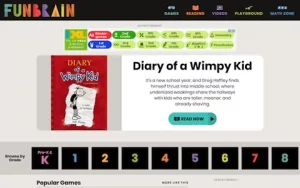 Official Site
Like Cool Math Games, this site also launched in 1997. Funbrain is for kids in preschool all the way up to grade 8. On this site, you will find hundreds of books, videos, comics, games, and more. These fun tools and resources were all made to help your child develop their skills in topics like reading, math, problem solving, shapes, and vowel sounds. Funbrain was created by parents and educators to provide a safe environment and a fun place to learn. This website does not collect any personal information from anyone under 18. Every grade has its own unique landing page, games, and activities. Find the right one for your child and let them discover Funbrain on their own.