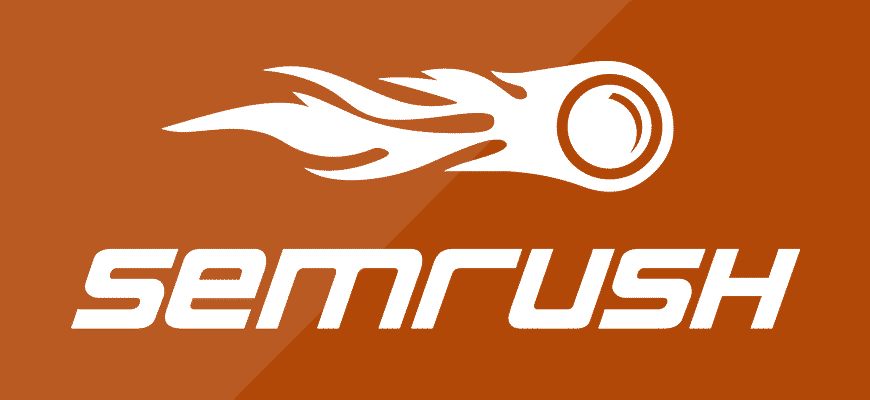 SEMrush is one of the best SEO tools online. With sites like SEMrush, you will be able to perform keyword research, allowing you to write keyword optimized content for your websites. SEMrush also comes with numerous other features such as being able to find your competitors, see which keywords you rank for and more.
While SEMrush is one of the leading keyword research tools online, it doesn't have a completely free to use platform. In order to get all of the results, you will need to pay for a monthly or yearly membership, unless you have an SEMrush free trial.
We want to help you perform keyword research without overspending, so we found the best sites like SEMrush online. Our list of SEMrush alternatives is going to help you create amazing content that drives a ton of traffic to your websites. Find the best SEO tools online by browsing the top SEO tools below!
KWfinder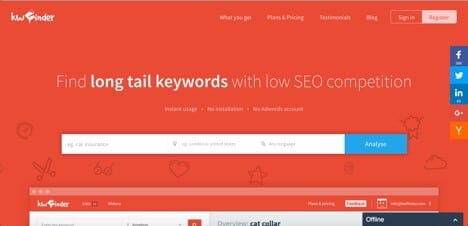 Official Site
KWfinder is one of the top sites like SEMrush online. This keyword research tool lets you find long tail keywords with low SEO competition online. This allows you create amazing content that ranks well due to the lack of competition. KWfinder is extremely easy to use and lets you perform 5 free searches every 24 hours with up to 25 keywords per search. Find long tail keywords now at KWfinder.
---
back to menu ↑
K-Meta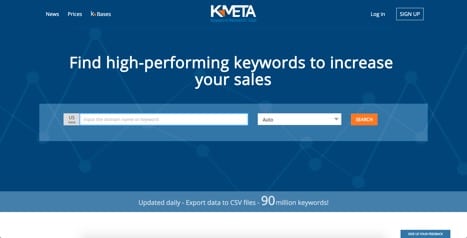 Official Site
K-Meta is perfect for keyword and content marketing research. You can spy and compare your competitors for their most highly-profitable keywords of there Organic and Advertisement strategies with a single click. Users can explore beyond the depths their your websites to see how they can rank better. Over 90 million keywords are in their database, highly detailed competitor analysis are provided and large data sets in downloaded reports are available. You'll love K-Meta as one of the top alternatives to SEMrush.
---
back to menu ↑
Keyword Planner
Official Site
The Google Keyword Planner is one of the best SEO tools online. This tool is available for free and you can use it as much as you need. All you need to do is create a free Adwords account in order to use it. It's a keyword traffic estimator and it also shows you competition for keywords as well as suggested CPC bids. Check out the Google Keyword Planner if you're looking for the best free keyword research tools online.
---
back to menu ↑
Keyword Tool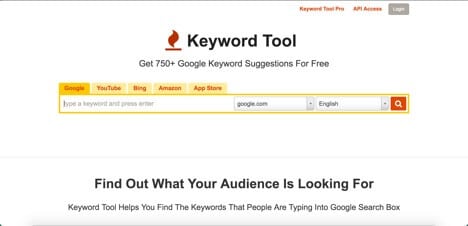 Official Site
Keyword Tool is one of the best SEMrush alternatives worth using if you're serious about keyword research. This SEO tool lets you find related keywords through Google, Bing, YouTube, Amazon and more. This allows you to see the most commonly used search terms for the keywords of your choice. Keyword Tool is easy to use and provides highly accurate results, making it an amazing option to consider.
---
back to menu ↑
Ahrefs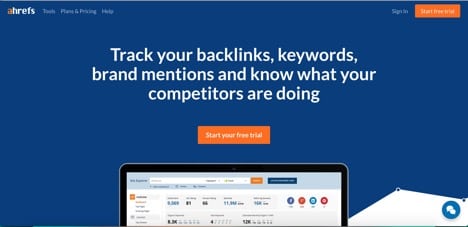 Official Site
Ahrefs has been around for many years and has quickly become one of the best sites like SEMrush. This keyword tool also lets you find your backlinks, discover information about your competitors and much more. Ahrefs is super easy to use and they have affordable pricing plans for all budgets. Whether you're new to SEO or even if you're looking for comprehensive reporting tools, you'll love Ahrefs.
---
back to menu ↑
BuzzSumo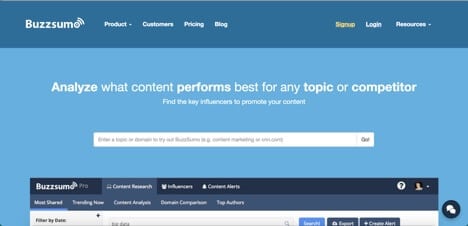 Official Site
BuzzSumo is one of the best SEO research tools for discovering which topics work best. You can use their analytic tools to see what your competition is doing and even to find high volume search terms that have low competition, allowing you to easily rank for them. BuzzSumo provides accurate and precise results. If you're looking for sites that allow you to find the best keywords, you will love using BuzzSumo.
---
back to menu ↑
WordStream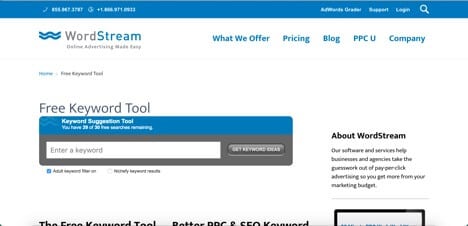 Official Site
WordStream is an easy to use SEO tool online that lets you quickly find related keywords for your content. Quickly compare search terms and discover how many times each keyword is searched for every single month. WordStream is a free keyword tool, so you will be able to find quality keywords without having to overspend. Check out WordStream right now for an alternative to SEMrush.
---
back to menu ↑
Soovle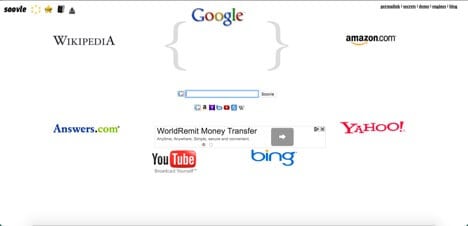 Official Site
Soovle lets you find keywords that are typed into various search engines. This site aggregates information from Google, Bing, Yahoo, Amazon, YouTube and Wikipedia. This allows you to find all of the best keywords online and you will be able to optimize your content accordingly. Soovle is easy to use and is an amazing alternative to SEMrush. Take a look now, it's entirely free to use with unlimited searches available!
---
back to menu ↑
Ubersuggest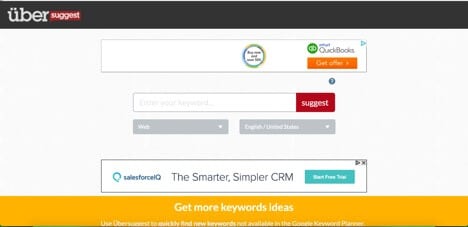 Official Site
Ubersuggest brings you keywords that are not found in the Keyword Planner by Google. This keyword research site lets you get great ideas for your future website content. With high quality keywords, you will be able to target high search volumes and get a ton of organic traffic to your website. Take a look at Ubersuggest right now to instantly find amazing keywords for your websites' content.
---
back to menu ↑
Google Trends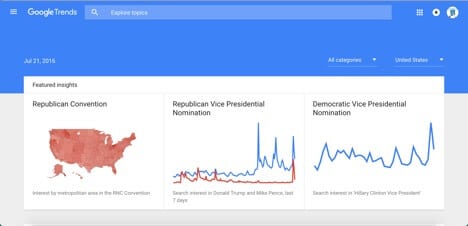 Official Site
Google Trends is another excellent place to search for keywords online. This site is powered by Google and brings you the currently trending topics from all over the world. They cover all types of topics and genres, allowing you to find trending keywords for all sorts of niches. Google Trends is one of the sites like SEMrush that is free to use and provides you with accurate keywords that are hot at the moment.