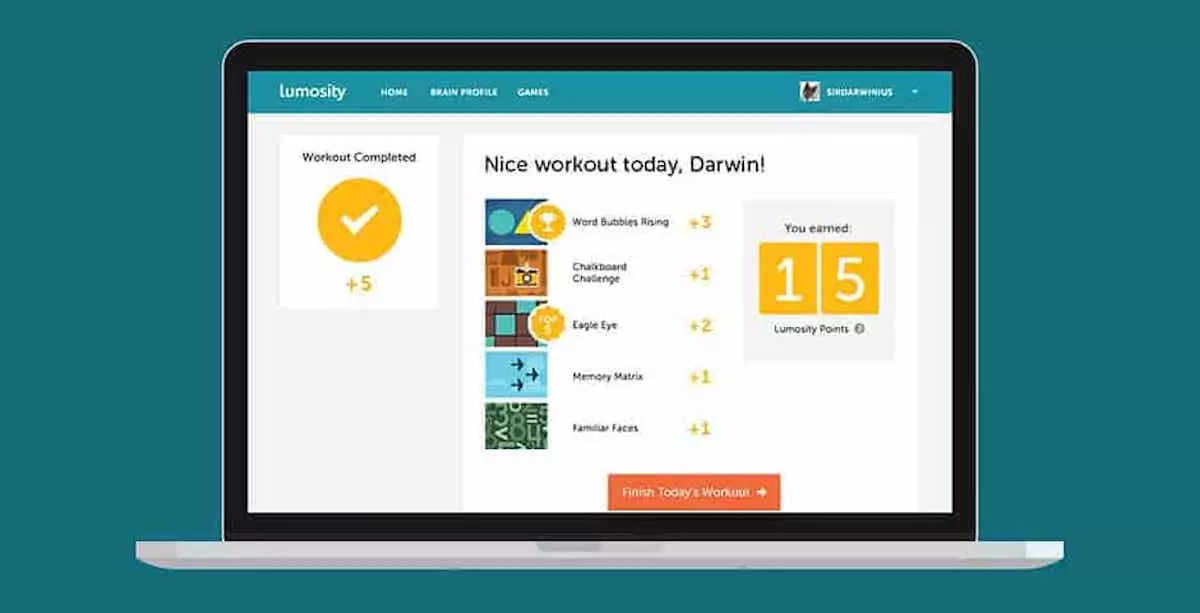 Lumosity started in 2007. This site is an online program filled with games that help with attention, memory, flexibility, speed, and problem solving. These mind clearing games are available in English, German, French, and Spanish. Lumosity requires a registration that is free of charge and only takes a few minutes to complete.
The mind games and brain teasers found on the Lumosity site have been created by over 100 researchers, teachers, and clinicians from around the world. The games on this site are simple to understand and quick to play. The more you do, the better your brain will be. There are a ton of disciplines on this site that range from visual art to neuroscience.
The cognitive tools on the Lumosity site will help with your memory, your mindfulness, and they will help you sleep better because your brain will be more relaxed. Lumosity will improve your life, just by using it a few minutes each day. There are over 50 cognitive games on this site, if you're searching for more, check out these other mind training sites like Lumosity below. Start training your brain now!
BrainPop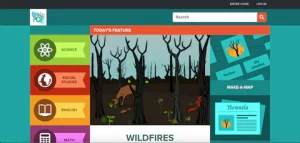 Official Site
BrainPop is one of the best sites like Lumosity to find brain games for kids. On this site, you can learn about all sorts of subjects like science, social studies, English, math, art, health, and tech. BrainPop was created to help kids understand the world around them. This company is a trusted resource that reaches millions of learners worldwide. BrainPop is reflective and playful and designed with relevance and depth. The games on this site are fun, easy, and include a little humor. BrainPop has over 1,000 short puzzles, quizzes, videos, and games for kids in kindergarten up to 17 years old.
---
FunBrain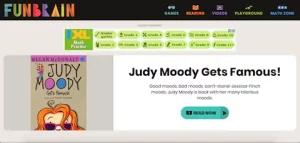 Official Site
FunBrain has some of the top brain games for children and adults. This site was founded in 1992 with one plan in mind, to become an educational browser for people of all ages. On this site, you will find over 35 million visitors per month that include over 65,000 teachers. FunBrain has games and math problems that are fun to play which makes learning a game instead of a challenge. Here, you will find over 80 games like Pig Toss, Planetary Pinball, Desert Dive, and Mummy Hunt. There are games for young kids, for teens and tweens, and games that can be played with parent and child. FunBrain really is fun for the brain.
---
BrainBashers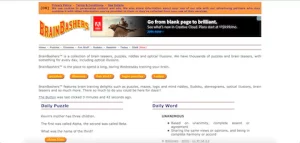 Official Site
BrainBashers has thousands of riddles, puzzles, memory games, and brain teasers to help pass the time when you're having a boring day. This alternative to Lumosity is completely free. The BrainBashers games have been featured in magazines, newspapers, and blackboards all over the world. On the BrainBashers website, you will find wonderful delights like Sudoku games, optical illusions, and stereograms. There's so much to do here that you could be here for days and never see it all. BrainBashers has a world of the day and a daily puzzle if you only have a few minutes to spare in your busy lifestyle.
---
FitBrains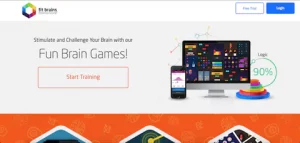 Official Site
FitBrains is one of the top brain game websites for adults. This site has been designed by teachers, game experts, and neuroscientists who have a passion for learning and a skill to teach things in a fun way. FitBrains is divided into six major categories with over 60 games and over 500 training sessions. These categories are: memory, speed thinking, problem solving, concentration, language, and visual perception. FitBrains is a workout for your mind. This site will stimulate you and encourage you to keep going. There's nothing better than the feeling of beating one's personal high score. Keep trying until you surprise yourself with your results.
---
Brain Metrix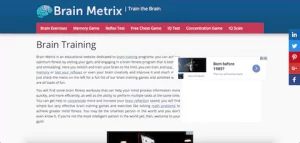 Official Site
This educational website must be included on our list of sites like Lumosity. Brain Metrix was created to train your brain, just like you'd train your body at the gym. Brain Metrix is both fun and stimulating. On this site, you can stretch your brain to its limits and train all at the same time. Brain Metrix will test your memory, your reflexes, and your creativity with over 100 brain training games, there are even free magazines for you to enjoy. If you want to increase your reflection speed or your concentration, you'll love Brain Metrix. You don't have to be the most intelligent person in the world to use this site. Start with the easy trials and work your way up. Everything is easier with practice. Keep trying until you've achieved your goals, just like at the gym.
---
Mind Games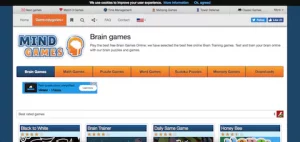 Official Site
On this site, similar to Lumosity, you will get to play games without realizing you're training your brain. Mind Games has games similar to those you play every day but each one has been created to boost your speed, memory, and concentration. On this site, you will find thousands of games. Mind Games has Sudoku, word games, loop puzzles, word twists, problem solving, word searches, puzzle games, and more. If you want to test your knowledge and your puzzle solving skills without feeling like you're actually learning, you'll love this site called Mind Games. Download your favorite puzzles to play offline and save your favorites to find them each time you log onto the Mind Games site.
---
Staying Sharp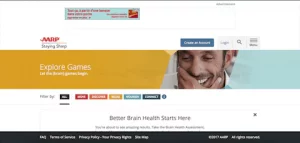 Official Site
With Staying Sharp, you'll see amazing results in a few days. Your brain will thank you for using this alternative to Lumosity. Staying Sharp was developed by scientists and it's recommended for anyone that wants to improve their brain skills. On this site, you'll find games like Money Time, Modulo, Hoist the Flag, Objects Where are You, and Words Where are You. The games range from word puzzles to brain teasers to memory challenges. Staying Sharp is a holistic approach to brain health. Take the 20 minute brain assessment test to see where you should begin. This site provides the basic tools you need to keep your brain in tip top shape. Take a few minutes to play the games on this site each day and soon, you'll seen improvement in everything you do.
---
Games For The Brain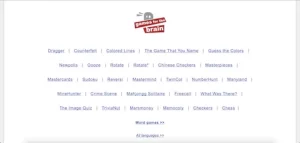 Official Site
Games for the Brain is another one of the top sites like Lumosity to improve your memory, help with concentration, and train your brain with fun brain games. On this site, you'll find thousands of games. These games are available in 30 languages. Find everything from Sudoku to jigsaw puzzles on this site. Games for the Brain has a ton of brain busting time wasters to pass the time. Do a few on your lunch break or while waiting for the bus. There's always time to help improve your cognitive functions. Games for the Brain has games for all ages. Children and adults will love this site. If you're looking for a website that will challenge you and entertain you, take a look at this site called Games for the Brain.
---
I'm a Puzzle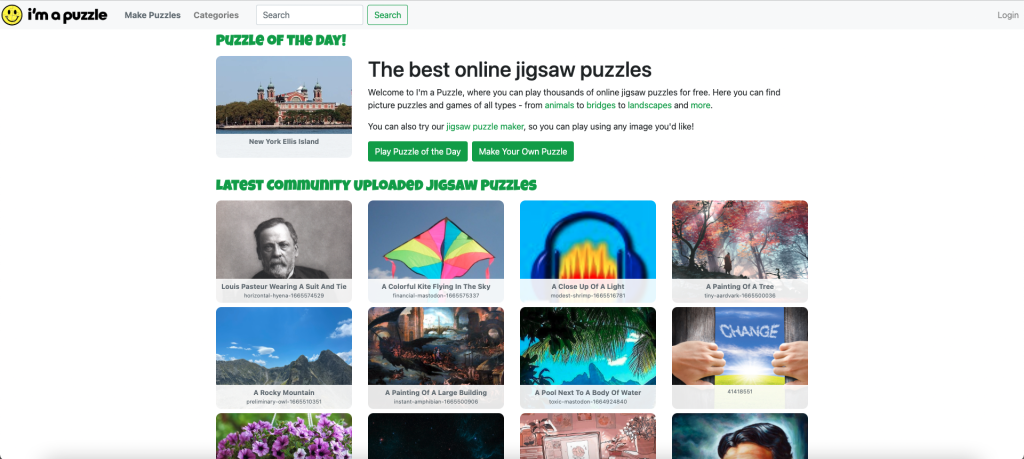 Official Site
Im-a-puzzle.com is a free game site with thousands of jigsaw puzzles. Browse through the categories including cars, nature, food, and more, to find the perfect puzzle to complete. You can customize the difficulty level by choosing the number of pieces for any puzzle so you can work your way up to the hardest options. Start training your brain with online jigsaw puzzles by trying to beat your best times and you can even challenge friends if you create your own puzzle. Just upload an image, set the puzzle options, and share your link with others to play! Track your progress with your list of puzzles, times, and scores.
---
Klondike Solitaire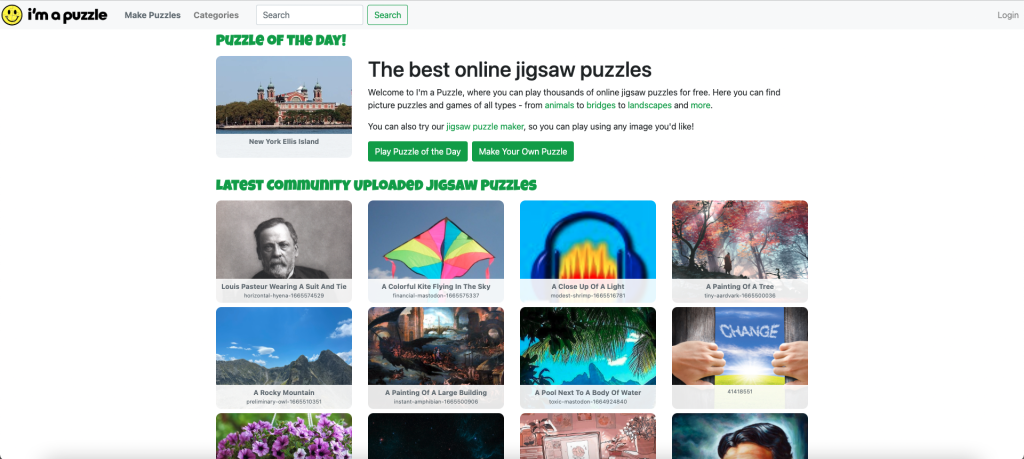 Official Site
Solitaire is a solo card game. It requires only 52 cards to play, so it is ideal for traveling alone, being bored and unable to sleep. This brain teaser will appeal to both children and adults. The website Play-Solitaire.com has an excellent solitaire game available. The game can be played full screen, keeps track of your stats, and is 100% free.