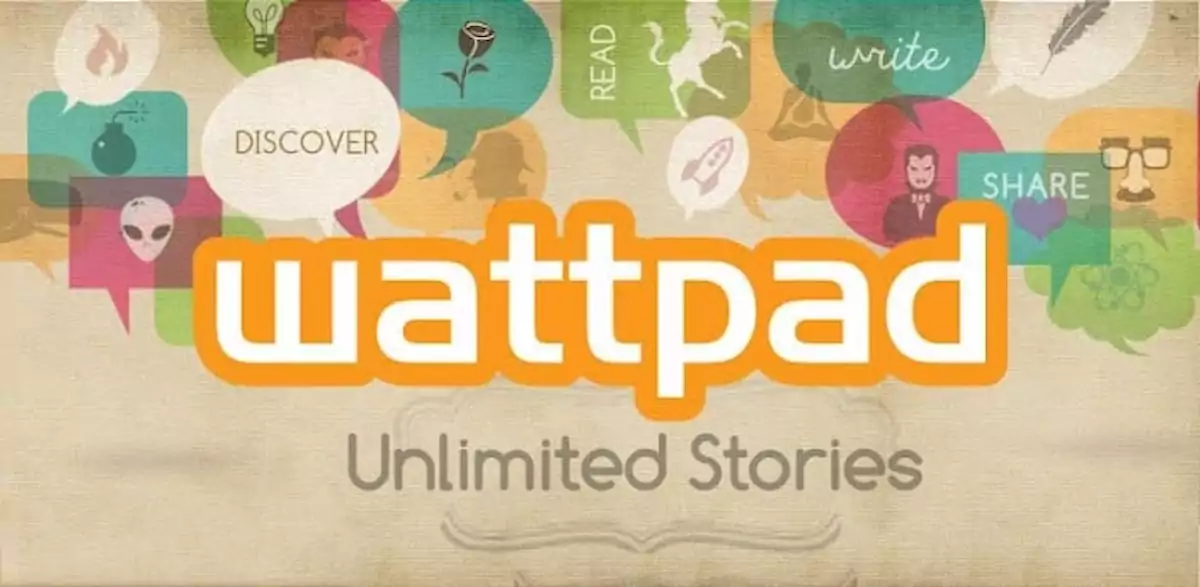 Fanfiction websites like Wattpad allow you to read and write stories online for free. Whether you want to become a full time writer or even if you want to find some amazing reads, community sites like Wattpad are worth discovering. We've got you covered with a list of the top story reading and writing websites online.
Wattpad is one of the major fanfiction sites online because it's entirely free and has millions of readers. One of the best things about Wattpad is that it's interactive. While reading a book, users can submit a comment on any section, paragraph or sentence for all other readers to see. Plus, Wattpad is available on mobile devices.
While it's among the best fanfiction websites, there are many other sites like Wattpad that can also be worth discovering. With the ability to find even more stories to read, you will never have to spend another dime on books again. So forget about wasting your money on Kindle and explore our list of free websites like Wattpad below!
Barnes & Noble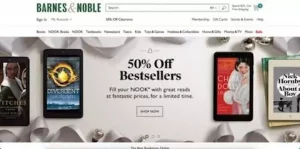 Official Site
Before getting started with the Wattpad alternatives, we want to share Barnes & Noble. If you're a huge reader and book fan, this is one online book store that you won't want to miss out on. With huge rebates and discounts on the thousands of books, novels and short stories, Barnes & Noble is the place to go when you love to read. They also have excellent eBooks and huge sales events every day!
---
Booksie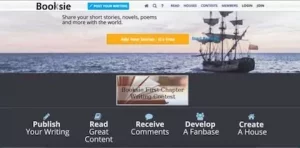 Official Site
Booksie is one of the best websites like Wattpad on the internet. You can quickly publish your writing or you can explore the millions of other short stories that have been submitted by other users. One of the greatest things about Booksie is the commenting and fanbase system, which turns it into an interactive community. Explore Booksie now if you love to read and write online!
---
Figment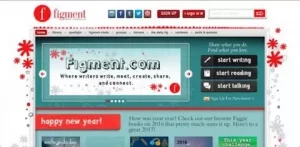 Official Site
Another excellent fanfiction service that you won't want to miss out on is Figment. You can write directly through their platform, read books online, enjoy mobile fanfiction and much more. Similar to Wattpad and the others listed here, Figment lets you interact via comments and you can actually chat with other users. Take a look at their website right now to start reading or writing.
---
Quotev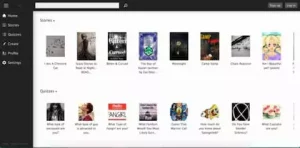 Official Site
Quotev is a little different than the other websites like Wattpad listed here, but it definitely keeps you entertained for hours at a time. You can create a free profile, read free stories and even enjoy user submitted quizzes. You can create all of the free content that you want without ever having to spend a dime. Visit one of the best fanfiction sites now or keep scrolling for more sites like Quotev and Wattpad.
---
GoodReads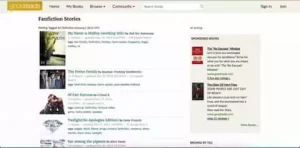 Official Site
GoodReads is much more than just a fanfiction website, but it does have a massive collection of fanfiction and user shared stories. As a complete book store online and book reference guide, you will love GoodReads if you're a serious reader. Whether you want to write stories and share them with the world or even if you're looking for ways to discover new stories, browse their website now.
---
FictionPad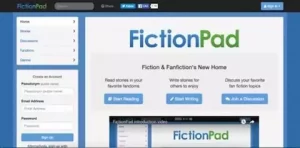 Official Site
FictionPad is definitely one of the best sites like Wattpad that you won't want to miss out on. From the home page, you can quickly select whether you want to start reading, start writing or join a discussion. The community of readers and writers on FictionPad is truly amazing. As one of the best fanfiction websites online, it has a huge selection and tons of quality reads waiting to be discovered.
---
FictionPress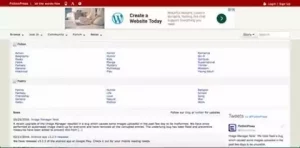 Official Site
FictionPress is also one of the top sites like Wattpad, but it has more of a directory type of appearance. Choose the category that you're searching for and you will instantly be shown tons of amazing books and stories from that niche. FictionPress is one of the oldest websites like Wattpad, making it truly worth browsing if you love to write and read online.
---
Penana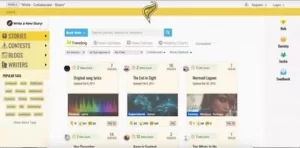 Official Site
Penana is another one of the great fanfiction websites online that allows you to discover all sorts of user-created content. Whether you're a writer or a reader, you will always have a great time at Penana. The user interface is well built and you can enter the site as a guest, allowing you to read all of the content that you desire without having to actually register for an account. Even if you register, this website like Wattpad is always free to use.