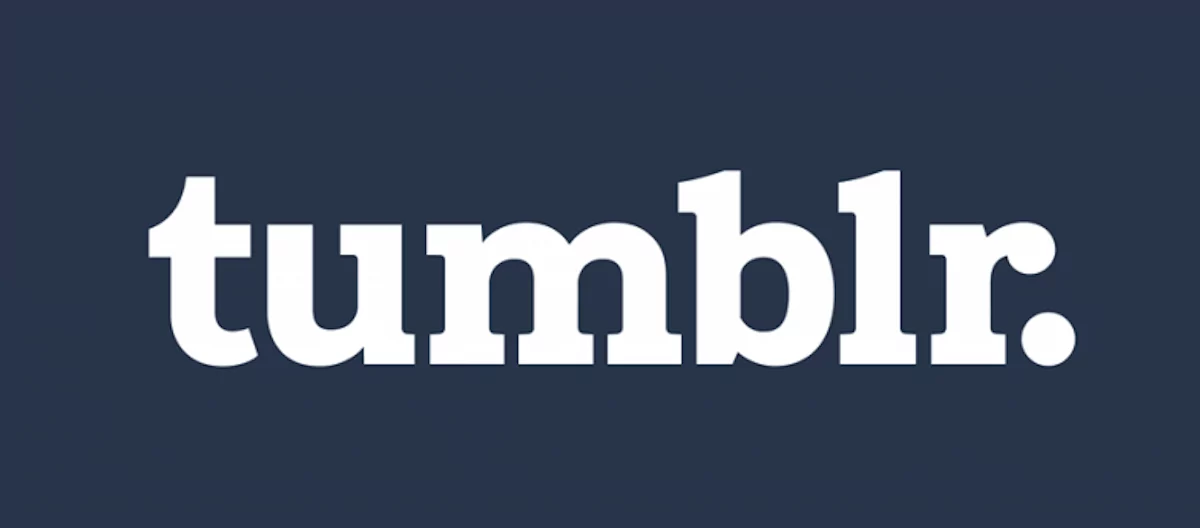 Sites like Tumblr are great if you love blog sites and want to share stories, photos and even gifs with the world. Among the best blog sites online, Tumblr is entirely free to use and places no limitations at all. This means you can post as many articles as you like and have as many followers.
While it's a blogging website at heart, it's also a social media network. You can meet new people, add them to your friends list and follow their blogs all on the same platform. Combining social networking and blogging into one platform is what makes Tumblr one of the best blog websites online.
However, there are many Tumblr alternatives available, making it even easier for you to build a free blog online. With our list of sites like Tumblr, you will be able to share your life story with the world. These sites are also great for browsing existing blogs, funny photos and much more!
Blogger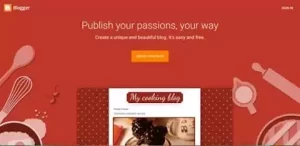 Official Site
Blogger is one of the biggest sites like Tumblr if you're looking for a simple way to set up a blog online. If you don't want to have to mess around with code and programming languages, yet you still want a blog site, Blogger will make it happen. It lets you quickly add photos, videos and your own personal touch. Set up a free blog online with Blogger today and share it with the world!
---
Contentle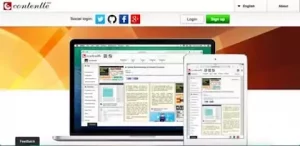 Official Site
Contentle is a site similar to Tumblr that lets you save all of your favorite sites in one spot. You can literally bookmark photos, screenshots, links, products and more. You can then share all of your clippings with friends or even the world, making it a great Tumblr alternative. While this doesn't let you create a blog online, it does let you share all of your favorite online stuff with others.
---
Pinterest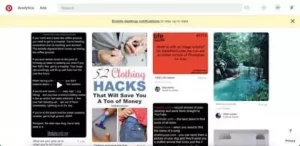 Official Site
Sites like Pinterest are amazing for finding all the best things available online. Pinterest is a social bookmarking site that lets you share links to anything online with the world. You can create your own little blog section just like Tumblr, where you can build boards, add descriptions and more. If you love Tumblr, you're going to fall in love with Pinterest. Many cool things can be found on this site!
---
Soup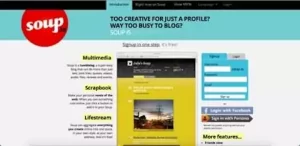 Official Site
Soup lets you create your very own spot on the web where you can share photos, videos and blog. One of the greatest things about Soup is its simplicity of use. With just a few clicks, you can be fully set up and ready to share your thoughts with the world. You can also discover many other blogs online when visiting Soup, so if you love sites like Tumblr, Soup is going to become one of your favorite sites online!
---
Weebly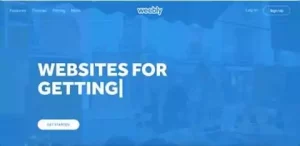 Official Site
Weebly is one of the top places to build a website online if you have little to no coding skills. You can literally build a beautiful and responsible blog without any prior coding knowledge. This is one of the best sites like Tumblr if you're looking for a much more professional type of blog. If you want to take your Tumblr blog to the next level, explore the available options at Weebly.
---
Jimdo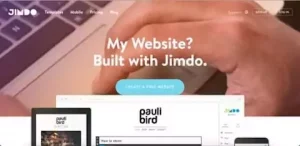 Official Site
Jimdo is another simple website builder, which is a great option for novice webmasters. If you're looking for pure simplicity, Jimdo is for you. All you have to do is pick a template, upload some photos, edit the content and you're all set. Jimdo is one of the best Tumblr alternatives because it's so easy, anyone can build a blog with this website builder. Discover Jimdo now!