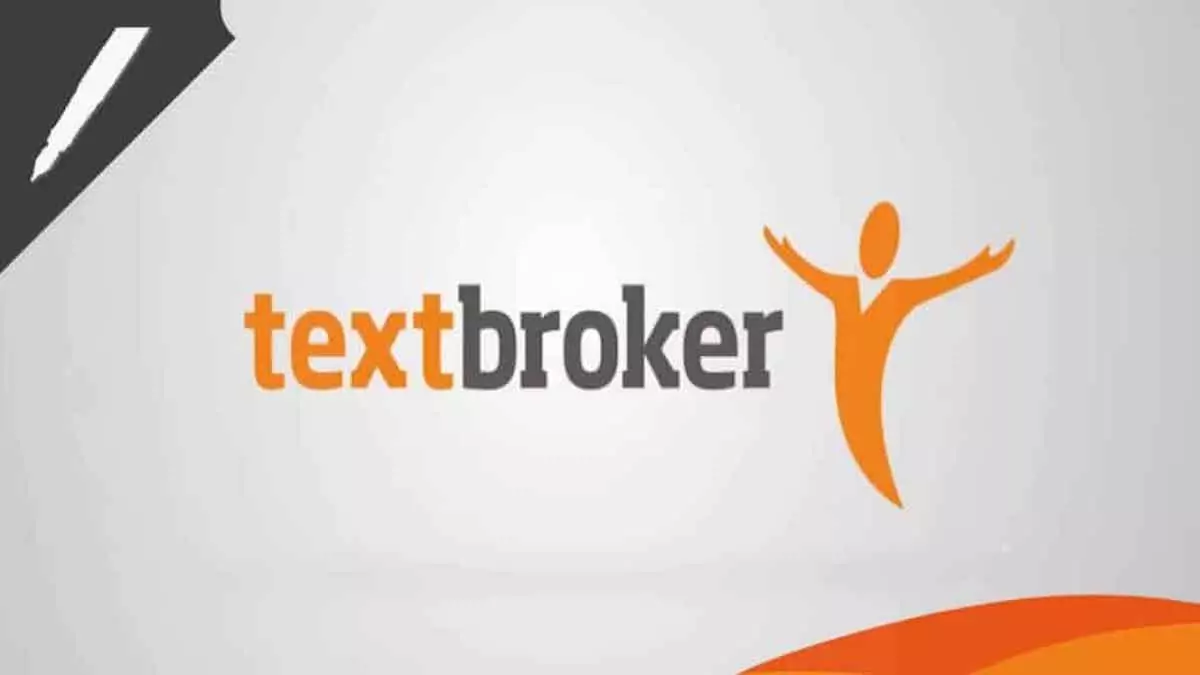 Finding a quality article writing service online isn't always as easy as it seems. Whether you own a small website and want a constant flow of content or even if you're running a major multi-site operation, resorting to quality sites like Textbroker for your content needs is always a good idea.
Textbroker is one of the leading places to buy articles for your website online. They allow you to quickly enter details about your needs and select the quality of content that you're looking for, while keeping your budget in mind. However, many Textbroker reviews state that their fees are much steeper than some competitors.
For that reason, we went searching for the best sites like Textbroker that provide you with quality articles along with very low prices. Using our list below, you will be able to find an article writing service that caters to your needs. Likewise, if you're a writer who's wondering how to get paid for writing content online, these websites like Textbroker also apply to you.
HireWriters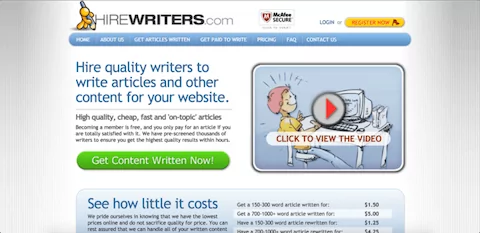 The best article writing service online if you're looking for a mix of affordability along with high quality outputs is HireWriters. Not only do they provide you with a simple and intuitive platform, but their costs can get as low as $1.50 per article. A 1,000 word article can end up costing just $4.25. Keep in mind that you can choose higher quality writers for a slightly larger fee, but overall, HireWriters is the most affordable article writing service like Textbrokers that still provides high quality content.
---
iWriter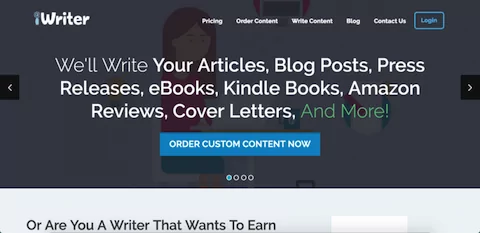 Another one of the top options when searching for websites like Textbroker is iWriter. You will quickly be able to set up an account and either choose to have articles written for you or you can get paid to write online. Prices are also incredibly low and with thousands of quality writers to choose from, you will easily be able to find the exact type of content that you're looking for. Order custom content and receive it within hours.
---
Fiverr
Fiverr is one of the great Textbroker alternatives because everything costs just $5. You can easily find people who are willing to write an entire blog post for just $5. With everything available at such a low price point and with highly qualified writers found throughout the Fiverr platform, it's easy to see how you can save a ton of money and time by choosing Fiverr as your best article writing service online.
---
Scripted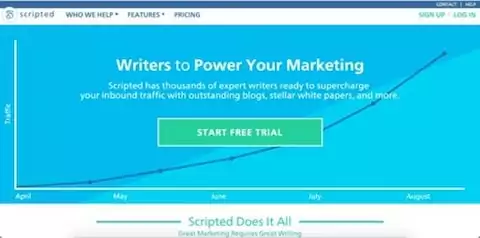 Scripted is one of the leading places to hire writers online and get quality content for your website, business or even case studies. Whether you're looking for white papers, blog posts or even social media posts, Scripted has it all. Their prices are a little steeper than the other solutions listed above, making them a premium writing service for truly high quality content.
---
CrowdSource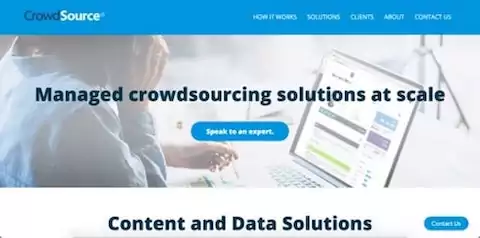 CrowdSource is one of the major players in the article writing services industry. They are trusted by many large brands including Shutteryfly, Toys R Us, Orbitz, Staples and so many more. With incredibly talented writers available at a moment's notice, you will easily be able to order custom content and expect nothing but stellar quality. As one of the best sites like Textbroker online, you can't go wrong with CrowdSource.
---
GreatContent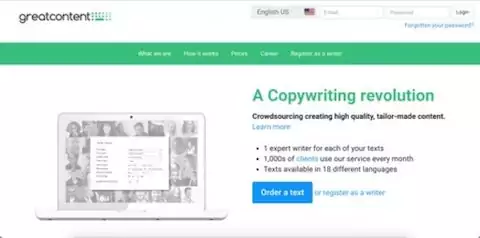 GreatContent is one of the lesser known websites like Textbroker online, but it still provides you with tons of quality writers available at all times. With thousands of monthly clients and content available in 18 different languages, GreatContent is the ideal place to go if you're running a multilingual website. They can also provide you with translation services online, so you can have existing content translated into many other languages.
---
Writer's Access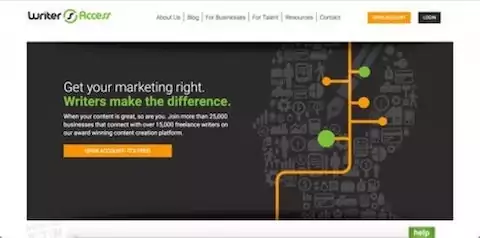 The last one of this list of sites like Textbroker is Writer's Access. If you're looking for truly high quality content, you're going to love this platform. However, get ready to pay more since their fees range between $0.02 to $2 per word. Many different options are available for businesses who wish to place their content-writing needs on autopilot. If you're a thriving business who's looking to truly up their game in content quality, you'll definitely want to take a look at Writer's Access.