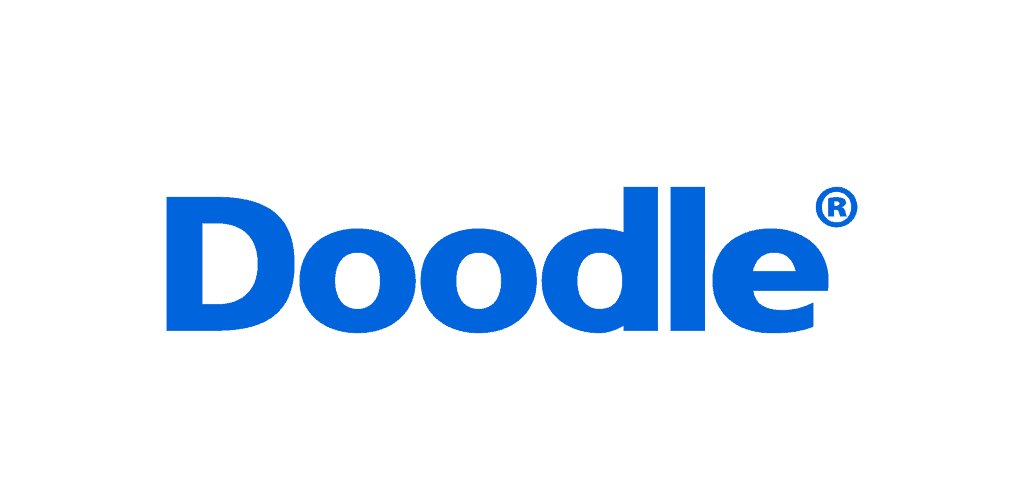 We spend hours of our time scheduling appointments and meetings and sometimes even get things wrong and waste even more time rescheduling. Wouldn't your life be much easier if you had a no-fail way to organize your life? Doodle is the best meeting scheduler to make planning a whole lot simpler.
There's a lot of things Doodle can do for you, that takes up effortless energy. You can review calendars, find the best meeting places, set up calls, add appointments, and invite attendees through this free website. Doodle is a one-stop place for scheduling and all the little things that go with it.
Doodle is great for individuals or companies that want to share a schedule, just give everyone the login information and you're good to go. You can even create a poll on Doodle to ask people what time, and where is best to meet. There's nothing better than sitting back until everyone has replied. If you love the simplicity of this site and the scheduling tools that come with it, you'll love these other sites like Doodle that can the same thing a different way. Browse them all to see which one works best for you.
X.ai 
Official Site
If you're someone who's forgetful or disorganized and needs a little help, you'll love X.ai. This website will become a personal assistant just for you. Using is pretty simple, all you have to do is email "Amy" your request and she will instantly figure something out. If a reply to the request needs a follow-up, she will email the person for you. The best thing about this addition to our list of websites like Doodle, is that no download is required and the free version lets you schedule 5 meetings a month. There's also two paying packages. Check it out if you want your own personal assistant for all your meetings and appointments.
---
AcuityScheduling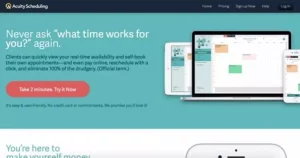 Official Site
AcuityScheduling is a website that will keep a record of all your schedules. You can customize this addition to sites like Doodle to represent your personal or business style. You will never have to ask the well-known question "what time's good for you?" again. Simply connect your AcuityScheduling account with another AS user and your good to go. AcuityScheduling will do all the work and see what date and time works best, this website will also book the appointment too. That's cool, go see for yourself.
---
NeedToMeet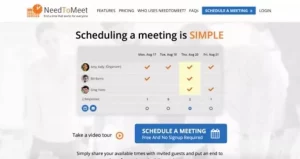 Official Site
This addition to our list of sites like Doodle is called NeedToMeet. This site is probably one of the easiest schedulers to use. First, we must mention that NeedToMeet is free and doesn't require any setup or download. Now, to put an end to those annoying nightmares called "schedules". All you need to do on this site is enter your available times and the invited guests and share the form. People can then check of what's good or what isn't. Voila! Simple as that.
---
Calendly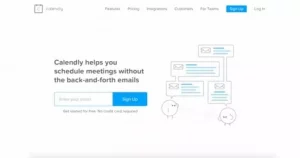 Official Site
There's no need for a credit card or a download with Calendly. All you need is an email and a starting appointment book. This is one of the lesser known Doodle scheduling alternatives. Once you start adding or requesting appointments, Calendly will handle the entries and the confirmations. Calendly is a great tool for individuals and companies, it also has an iPhone and Android app so you can take it wherever you go.
---
Rally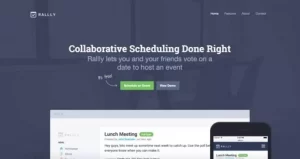 Official Site
Rally is an open-source platform that is free to use and always will be. Collaboration with friends and colleagues has just become a lot easier with Rally. This website similar to Doodle lets you share events, discuss details, vote on the things like best dates and venues, and a whole lot more. If you want a simple scheduling routine, take a look at this awesome website.
---
Assistant.to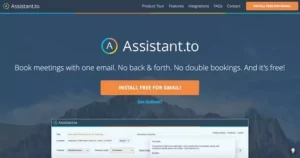 Official Site
Assistant.to cannot be forgotten amidst our list of sites like Doodle. This site will remove the back and forth and the double bookings from your life forever and for free. One email is all that's needed to push start Assistant.to to do what it does best. Booking and scheduling. Install this scheduling tool to Gmail and watch as it does its magic. Don't wait, start using this right away, you'll wonder why you've never used it before.