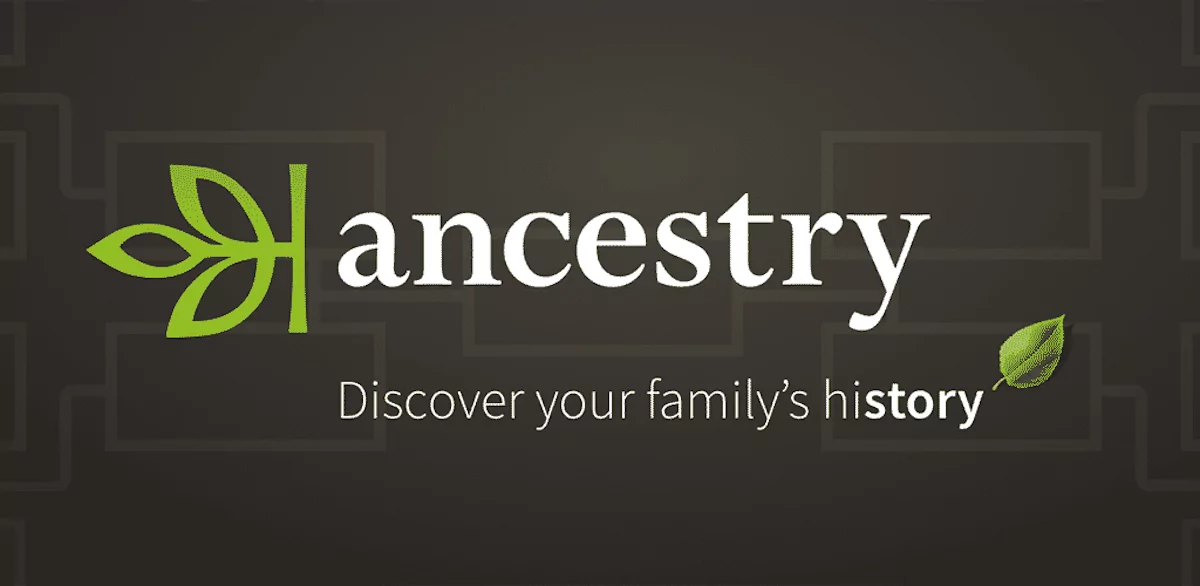 If you're looking for sites like Ancestry, you've come to the right place. We've built the best list of Ancestry alternatives so you can quickly and easily find all of your genealogy history without having to spend a fortune. Find out about your family history and learn all about your ancestors with these amazing websites.
Ancestry is the best genealogy search tool online and it provides you with accurate results with ease. However, unless you have an Ancestry free trial, you will have to pay for the services offered. If you're just looking for some brief family history, you may want to consider free Ancestry alternatives.
Our list of websites like Ancestry lets you enjoy tools similar to Ancestry search features without having to spend a ton of money. In fact, many of the sites like Ancestry below are entirely free to use so you can get started immediately. Check them out now to start learning more about your family history!
Family Search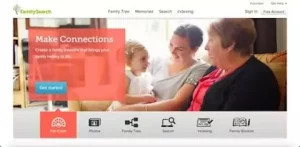 Official Site
FamilySearch is a very additive sites like Ancestry because of the numerous bonus features included. You can customize and design your family tree to print it out and place it on display. You can perform an ancestry search and you can even index all of your family members that you currently know of. One of the cool features at Family Search is being able to add memories that will hopefully be accessible for years to come!
---
MyHeritage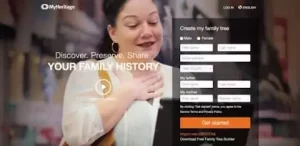 Official Site
MyHeritage is one of the most popular sites like Ancestry online. It was featured in major media outlets such as Fox News, NBC and the New York Times. MyHeritage is incredibly easy to use and you'll be finding out about your family tree within minutes. You can search through billions of records from the past and you can also upload your own information with memories, details about your family and more!
---
GeneaNet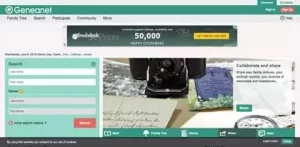 Official Site
GeneaNet is one of the top Ancestry alternatives because it has a massive database of over 3 billion individuals. The intuitive design layout allows you to quickly search for your family tree by entering your own info or by entering information about your parents. GeneaNet has other cool features such as being able to find out the origin of your last name and many other fun bonus perks!
---
WikiTree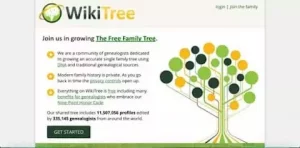 Official Site
WikiTree is one of the best Ancestry alternatives because it's a full free family tree service online. You won't have to pay anything in order to look up your ancestors online and find out about your past. WikiTree is great because it allows you to browse millions of profiles and quickly find out more about your past. Discover your family tree free of charge and find ancestors without spending a dime at WikiTree!
---
FamilyTreeNow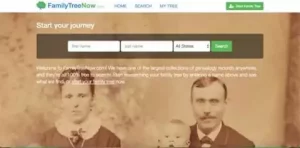 Official Site
FamilyTreeNow is probably the easiest ancestry search tools on the internet. Simply enter a few details about yourself and you will automatically start growing your family tree within moments. FamilyTreeNow has a simple to use layout and you can search for ancestors from all over the USA. One of the downsides to FamilyTreeNow is that it's only available of US residents and does not cover other areas.
---
MyTrees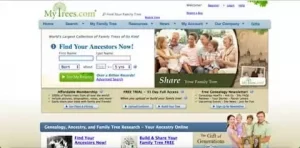 Official Site
Another one of the top rated Ancestry alternatives is MyTrees. This genealogy site lets you easily search for ancestors by providing information about those you know about. You will be able to find tons of results even if the information you provide is off by a few years. MyTrees lets you create your own family tree online and you can browse billions of files such as old newspapers, records and more.
---
OneGreatFamily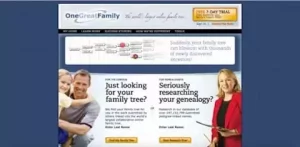 Official Site
OneGreatFamily is another one of the leading sites like Ancestry online. It has a powerful system that lets you build your family tree online with just a few clicks. After entering the information that you already know about your family, you will see your family tree grow within moments. OneGreatFamily is simple to use and provides highly accurate results so you can find out about your ancestors with ease!