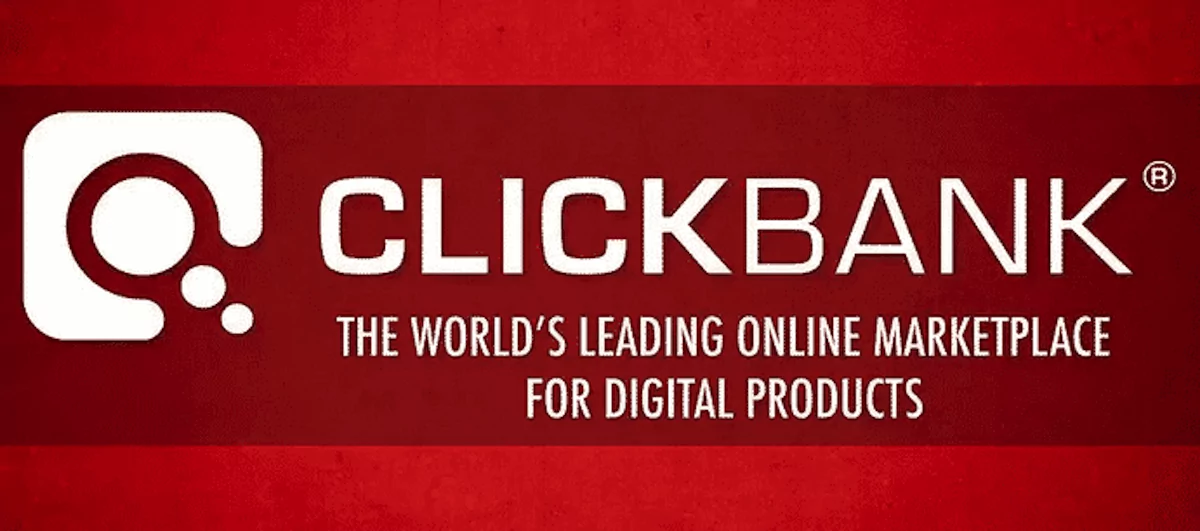 Finding the best sites like Clickbank will allow you to bring your affiliate marketing to the next level. With the best Clickbank products by your side and tons of other affiliate marketing programs to choose from too, you will easily be able to earn money online!
Clickbank is one of the best affiliate programs on the internet because it has a massive selection of products to promote. They also have great payout rates with most Clickbank products giving 75% of the profits to their promoters.
While Clickbank is pretty amazing, it's always a good idea to diversify and promote other affiliate programs as well. That's why we decided to search for the best sites like Clickbank online. Browse our list of websites like Clickbank below to instantly earn money online with the best affiliate programs available!
FlexOffers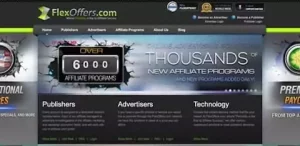 FlexOffers is one of the lesser known affiliate programs that's really worth discovering. This Clickbank alternative has over 6,000 publishers and some of them are pretty big brands. You will be able to promote Samsung as well as many other major brands once you sign up for a FlexOffers publisher account. One of the great things about FlexOffers is that almost all websites are approved within hours. They have recently redesigned their entire frontend for publisher's allowing us to quickly find the best offers for our needs. Whether you're looking for movie affiliate programs, loan affiliate programs, online stores or more, FlexOffers has it all. They also provide timely payments on a monthly basis as long as you reach the minimum $100 threshold.
---
CJ Affiliate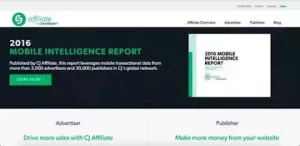 CJ Affiliate, formerly known as Commission Junction, is one of the largest affiliate programs online. This site has millions of products and companies to promote. Their platform lets you promote major brands and some of the world's leading companies. Whether you want to promote tech products, baby gear or even restaurants, CJ Affiliate makes it happen. This is easily one of the best Clickbank alternatives online!
---
ShareASale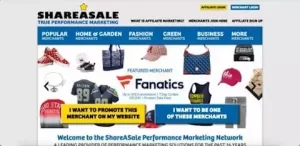 ShareASale is another one of the great sites like Clickbank. If you have a website and you want to become an affiliate marketer, you're going to want to sign up for account with them. hey have thousands of products, brands and websites available for promotion. They have decent payout rates and they have an amazing support team. Check out ShareASale right now to earn money online!
---
Rakuten Affiliate Network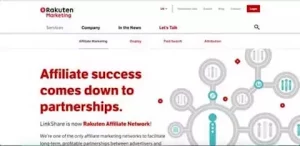 With the Rakuten Affiliate Network, you will be able to promote thousands of different products. Their amazing dashboard lets you easily track earnings, clicks and conversions even if you are new to the affiliate marketing world. Rakuten Affiliate Network has easy to use tools for uploading links, coupons, product feeds and more. Sign up as a publisher with Rakuten right now!
---
Affiliate Window (Now AWIN)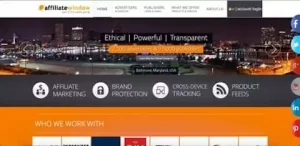 Affiliate Window allows you to easily monetize your website using affiliate links. With over 2,100 advertisers and over 75,000 advertisers, Affiliate Window is one of the best places to find products to promote online. Sign up for an account and once approved, you will instantly be able to earn money online by sharing your unique links. Take a look at their website now to get started!
---
PeerFly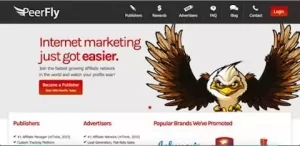 PeerFly is one of the interesting sites like Clickbank that you'll want to explore. They have top payouts in the industry and they provide accelerated payments so you can get your money faster. PeerFly has thousands of companies and products for you to promote, making it easy to find something in your specific niche. Explore their affiliate program now by visiting their site and signing up as a publisher.
---
Amazon Associates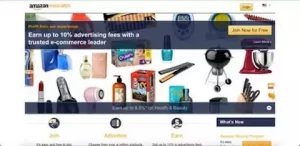 Amazon Associates is definitely one of the biggest and best affiliate programs online. Almost everyone is approved and you will be able to earn money by promoting any product found on Amazon. With millions of products on Amazon, this pretty much means you can promote any niche imaginable. Explore the Amazon Associates program right now if you want a huge selection of products to choose from.
---
eBay Partner Network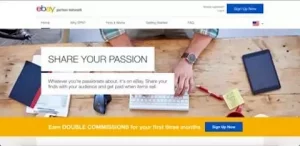 The eBay Partner Network is one of the largest affiliate programs online. It's no secret that eBay is one of the biggest online shopping centres and with this affiliate program, you can promote all of the products on this site. The commissions are decent allowing you to make a ton of money, especially if you own niche sites. Explore the eBay Partner Network right now to get started!
---
iTunes Affiliate Program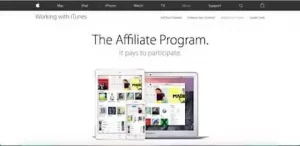 The iTunes Affiliate Program is ideal if you're a mobile app promoter or even if you own a site that talks about music. You can literally promote millions of songs and thousands of apps from the iOS App Store. iTunes is well known for having great payouts and for always paying out on time. Explore the iTunes Affiliate Program right now if you're looking for sites like Clickbank for mobile apps.
---
Zanox

(Closed)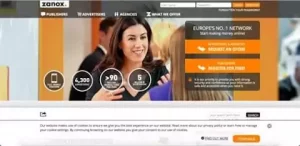 *Zanox has combined forces with Affiliate Window to become AWIN. 
Zanox is the leading affiliate marketing program for people who live in Europe. With over 4,300 advertisers, you will be able to choose from thousands of products and brands to promote on your website. Zanox has a mobile app, allowing you to keep track of your stats and clicks on the go. Zanox is one of the best sites like Clickbank if you're from Europe and looking for a quality affiliate program.
---
Clickbooth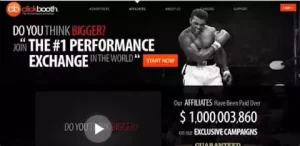 Clickbooth has paid out over $1 billion so far to their publishers, making them one of the best affiliate programs online. If you want to earn money online by promoting products, brands and websites, you're certainly going to want to sign up here. Clickbooth has a high approval rate and allows you to earn pretty decent payout on most products. Sign up at Clickbooth now!