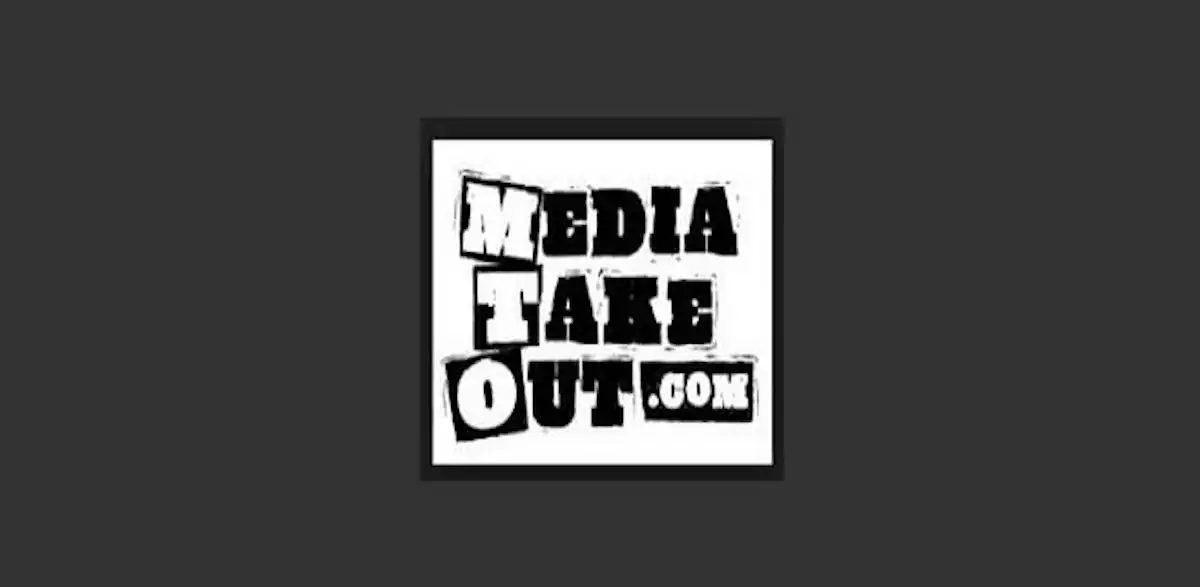 Sometimes you just want to know everything there is to know about your favorite celeb. What happened at the red carpet? Is he really dating her? Was she really arrested? These questions, and more, can be answered with MediaTakeOut. This is one of the best gossip sites for all news related to socialites and celebrities.
Find yourself ahead of the news with MediaTakeOut. When they know something, you do too. This site never waits to post a juicy story, they just have to share it with you while it's fresh. Browse MediaTakeOut for the scandals, the fashion, the relationships and more. You can also comment on the articles you read and easily share them to any of your social media sites with one click.
MediaTakeOut is great but sometimes they don't get the scoop first. That's why we've mentioned these other sites like MediaTakeOut below to give you all the inside scoops on anyone with a paparazzi following. Never be stuck in the "wondering" circle again, know everything there is to know about everyone who's considered "famous" with these sites. Have fun being part of the gossip train.
WetPaint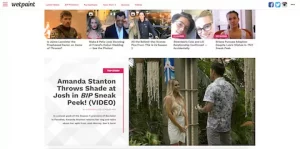 Official Site
WetPaint is your one-stop shop for anything related to celebrities and gossip. This is one of the best websties like MediaTakeOut for anyone who's curious about the rich and famous. On Wetpaint you can stay up to date on celebs like Katy Perry, Kanye West, and Taylor Swift. You can also know more about your favorite shows like The Walking Dead and Real Housewives. Browse WetPaint each day for new gossip and new scandals.
---
TMZ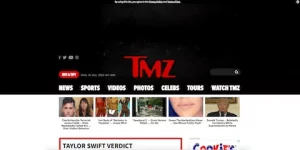 Official Site
TMZ is a paparazzi site. This is one of the best Hollywood stars and hip hop gossip sites on the net. If someone was caught with no underwear, cheating, or running around drunk, TMZ has the scoop and shares it as soon as it knows. This site is crude and real and shows us a side of celebrities that isn't portrayed on other sites like MediaTakeOut.
---
Popsugar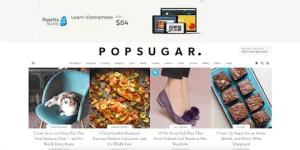 Official Site
Popsugar is a website dedicated to all things trendy, famous, and cool. This pop culture website is also one of the top black gossip sites. You can learn what Gwyneth eats in a day, or what Gwen Stephani does to get such a great bod on this site called Popsugar. You can also find styles to dress like your favorite star and when your favorite singer is putting on a show. Click on the link above to start browsing the articles on this site.
---
Bossip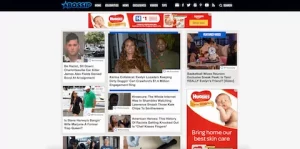 Official Site
Bossip is another one of the top urban gossip sites on our list. Bossip has crazy videos, music videos, celebrity interviews, entertainment news, and exclusivities. This site was made for your viewing pleasure and really hits its mark. You won't be disappointed with Bossip if you're someone who wants to know everything about your famous reality or Hollywood star.
---
X17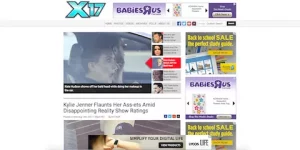 Official Site
X17 is a website full of articles related to your favorite stars. Learn about friendships that have faded away, romances that are blooming, and embarrassing moments, all about the celebs you love. You can also browse a ton of pictures and share every article of interest with a single click on X17. If you'd rather read up on the stars you follow each day, you'll love this addition to our list of sites like MediaTakeOut.
---
PerezHilton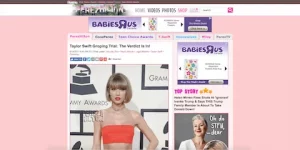 Official Site
PerezHilton became famous by dishing out gossip in 2001. This site is still going strong after all those years. This website is a blog is a tabloid for the stars. PerezHilton has generated much controversy but he also has a lot of loyal followers. This site has mentioned celebrities in all forms of media and coverage. Check it out if you want the real truth about things people don't want to get out.
---
Socialite Life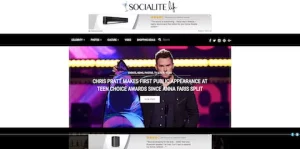 Official Site
Learn more about the Royal Family, your favorite stars, and the socialites that live the high life with this site. Socialite Life is one of the best celebrity gossip sites to know more about feuds between friends, romances gone wrong, and music related news. Socialite Life with sooth your cravings for gossip, every day, we guarantee.
---
Just Jared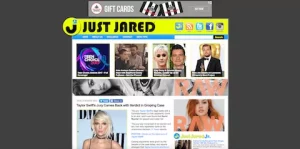 Official Site
Lastly, our list of sites like MediaTakeOut, must include Just Jared. This site is very similar to PerezHilton. It's a gossip site and a multi-media entertainment group. You'll always get premium pop culture related content, exclusive celebrity photos, and breaking news with Just Jared. With over 14 million visitors a month, Just Jared has interesting content that always brings back its readers.