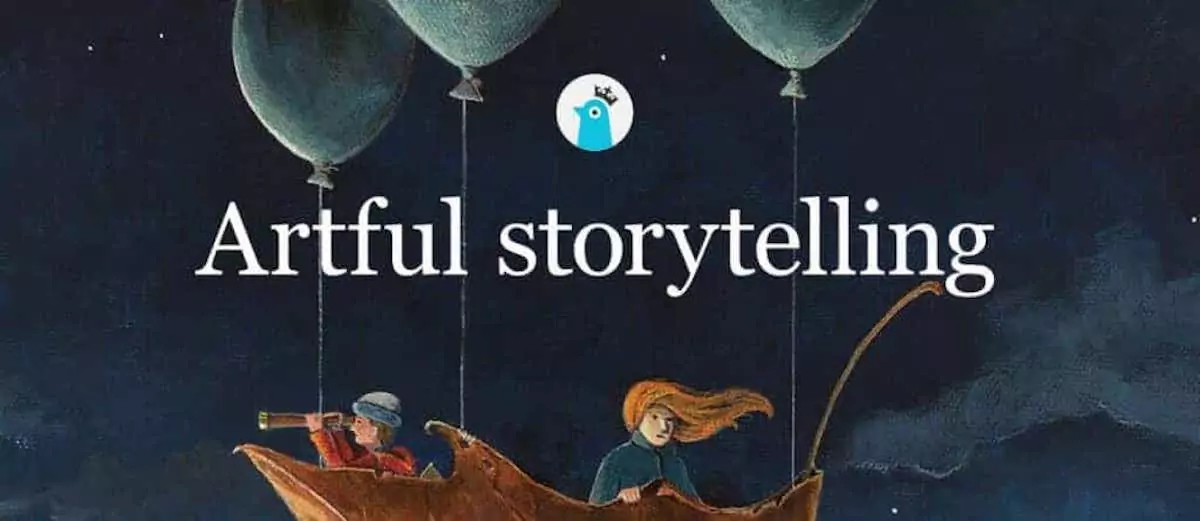 Books have been around forever. They teach us life lessons and engage us each time we turn a page. With StoryBird you can create your own books and share your ideas with the world. You can also browse all the submitted stories to enjoy them with your family. StoryBird is one of the best book writing sites you can find.
With StoryBird you can write your own story and use the sites art and templates to make a book in minutes. All you need is a story to start creating an amazing book. Illustrators and animators from around the world have designed a huge collection of pictures that you can use to make your story complete. StoryBird has a simple idea that works.
Teachers, students, professionals, and amateurs, use StoryBird each day, will you join in on the fun too? Share your stories on your social networks or sell them to make some extra cash. The only thing stopping you is your imagination. If you love being your own author and designer, you'll love these other sites like StoryBird, each one lets you make your own book in its own special way. Enjoy!
LittleBirdTales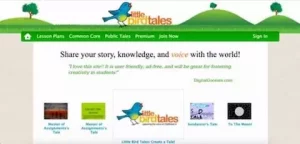 Official Site
LittleBirdTales must be added to our list of websites like StoryBird because they are both very similar. LittleBirdTales wants you to share your voice, story, creativity, and knowledge with the world. You can use your own art or upload images from the internet. If you want to create something unique, use your children's artwork. LittleBirdTales really is artful storytelling, you can embed MP4's into your story and use your own voice to narrate the pages. This website has a free version online and a $2.99 app you can download to use wherever you go.
---
Mixbook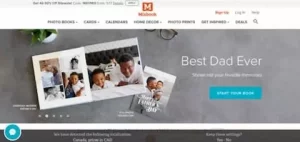 Official Site
If you want to create a book of memories, look no further than this addition to StoryBird alternatives. Mixbook has a ton of stickers, backgrounds, text, and themes that you can use to make something of beauty. Mixbook is free to use and gives you the freedom to be as creative as you want. You can create digital books with embedded voices or hardback with glossy covers and detailed prints. The choice is up to you. Whatever you choose to do with this book creator found among sties like StoryBird will always look professional and perfect once you're done.
---
UtellStory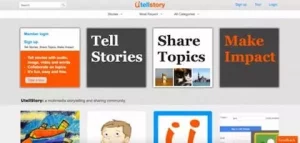 Official Site
UtellStory is one of the best interactive book makers on our list of places to share online stories. With UtellStory you can upload your vacation pictures, children's drawings, and more, to make a storybook that can then be shared on your blog or social media account. UtellStory brings your stories to life with videos, music, and spoken words. You can even help others finish their own digital books.  This multimedia book making site and social community is great, the fact that it's always free is just an added bonus. Click on the link above to see for yourself.
---
Storyboard That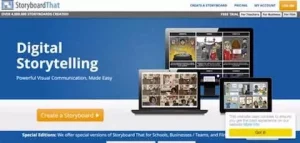 Official Site
Storyboard That is another one of the top book writing sites on our list. This fun website helps everyday people, from the four corners of the globe, make magic through storytelling. Students can use Storyboard That for school projects and comic strips. Teachers can use this website to teach something new. Businesses can use it to explain an upcoming market idea and film makers can use Storyboard That to explain all the scenes in their movie. If you have an idea that can be told through a story, you should use this free and easy creator. Storyboard That is fun and simple and must be added to our list of sites like StoryBird.
---
Storyjumper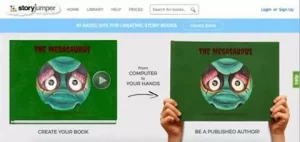 Official Site
With Storyjumper you can become a published author in minutes. You can use your own pictures to complete your book or pick the best ones from Storyjumper's free art library. You can even add voice effects and background music to really bring your book to life. Storyjumper has over 20 languages to choose from if you need to translate your book and it's done in 1 click. If you've been searching for the perfect gift, you've come to the right place with Storyjumper. A homemade book is something your loved one will cherish forever, add their name to the story for an added touch of personalization. Click on the link above to use Storyjumper's free and easy website.