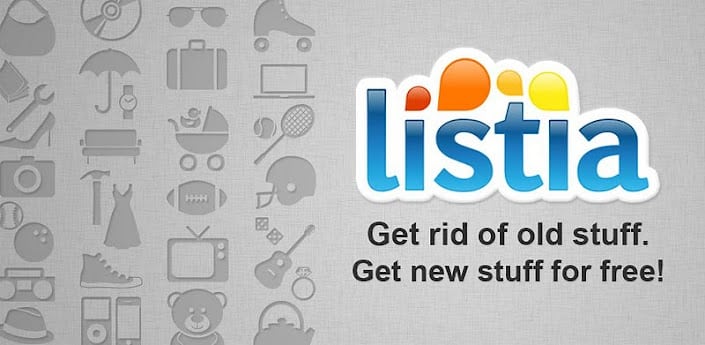 If you have things lying around your home that are in great condition and have no more purpose in your life, Listia can help you declutter your life. You can post your items for sale on Listia and earn credits. These credits can then be turned into awesome rewards. You can trade in your credits for other items listed on Listia or redeem them for cash.
With Listia, you basically swap stuff for free. Just by signing up you will receive 1000 starting credits and another 1000 credits when you sell your first item. If you invite friends and they sign up you will get 10,000 credits each. Are you starting to see the reasons why you should be a member of Listia?
If you're ready to swap stuff online, earn credits and get cool stuff back, join Listia. This website is like an online garage sale. You can find all sorts of hidden gems if you search deep enough. Grab the things you love before they disappear. If you love the concept of Listia, take a few moments to browse our other suggestions for sites like Listia below.
ReUseIt Network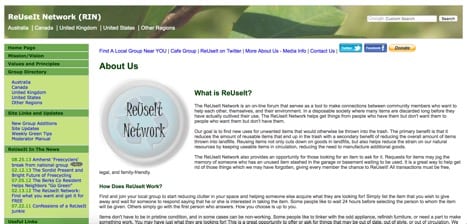 Official Site
This online forum serves as the middlemen for communities that want to trade things for free. The ReUseIt Network has helped save a lot of items that would have otherwise been discarded too early. We live in a disposable society but this isn't good for the world we all live in. By finding a way to give new life to a discarded treasure, we help save the planet. The ReUseIt Network is always trying to find new ways to reuse the stuff that's been posted on their site. Click on the link above to help them out.
---
BeABarter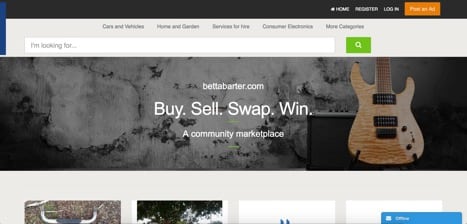 Official Site
BeABarter is the newest addition to our list of free stuff websites. With this site, you can barter the traditional way or trade things for cash. Virtual currency can also be used like Bitcoins. If you bundle things together, you can negotiate a better deal. BeABarter also has an automatic system that searches for things that you'd love. Based on your recent purchases. This website can also find stuff that matches what you have for sale. Leave modern shopping behind you while you trade like people in the middle ages. Enjoy.
---
VarageSale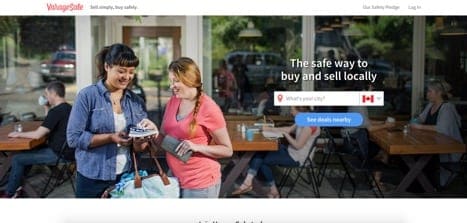 Official Site
Selling used stuff isn't always easy but with VarageSale you'll see just how easy it can be. This addition to sites like Listia will remove the headache of selling used things online. You can clean up your home and make a little cash doing it. What's better than that? The community who enjoy buying and selling on VarageSale are people you can trust. Most of them are found in your local area. Use VarageSale to post your things anywhere in Canada and The U.S.A.
---
xchanz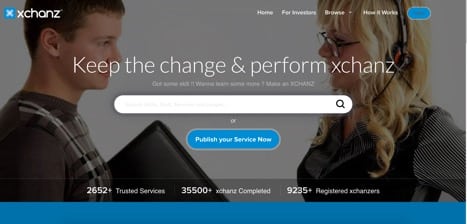 Official Site
xchanz is a little different than the other Listia alternatives. This trade-based-system website isn't about things. It's about skills and services. If you know how to play the guitar but want to learn how to swim, contact someone for a trade. Do you want to learn how to cook a cream brule in exchange for carpentry skills? That can be possible too. Browse the posts, see what people can do and what they want to trade their talents for. Once you've found something that interests you contact the "seller" and start learning. Xchanz lets you learn new things and make great friends, without costing you a penny.
---
Freecycle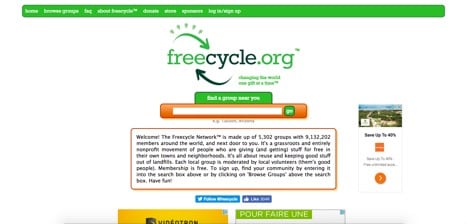 Official Site
Currrently, there's over 9 million people using Freecycle. This website is entirely non-profit. Their goal is to help people exchange things to create a reduce and reuse cycle which will help save the planet. Things you don't want can be treasures for someone else. Post your own and browse what others have to give away. To save money on shipping try to stay in your local area. The point of Freecycle's community is to meet new people, get creative, and have fun. So, enjoy yourself with this addition to websites like Listia.
---
Letgo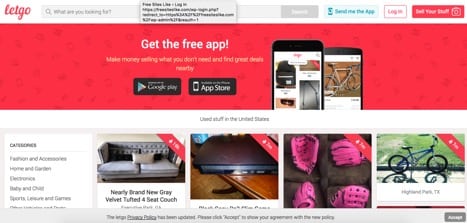 Official Site
Letgo helps you do exactly what its name stands for, let go of items you don't need or use anymore. When it comes to making lists of free auction sites must include Letgo, which lets you buy and sell used items locally or cross-country. You can even trade things equally like a barter. There's only one thing you must do to get started. Open a free account. It's that simple. Search through your local neighborhood, you might be surprised that the thing you want is only a few streets away. You can even make a little cash with your own forgotten items. Start using Letgo for free stuff today.
---
Free Stuff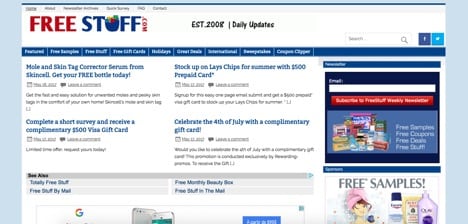 Official Site
Sometimes you don't want to become a member or search thousands of posts to find free things. With Free Stuff, you can quickly find free things of all kinds. Free samples, free cleaning supplies, free Sephora makeup, free socks, and more. Click on the above link and see why we've added Free Stuff to our list of sites like Listia. New links are added often. Most of the stuff is in limited quantities so be quick if you find something of interest. Have fun finding free stuff.