BzzAgent is one of the best word of mouth websites to gain free stuff. Once you become a member of BzzAgent you can test out new products and samples without spending a penny. All you have to do in return is fill out a form on the website that tells other people about the product you've just used. It's that easy.
This site finds the best brands for you and then you use your own words to describe what it is, how to use it, and how much you loved it. In return, you will receive even more free samples and coupon codes. Word of mouth is the best way for a new product to get itself known, and BzzAgent knows this.
If you love receiving free things in the mail and have a few minutes in your life to fill out surveys and chat about the product, sign up to become a member of BzzAgent. For more free sample websites that work the same way, browse our list of sites like BzzAgent.
Crowdtap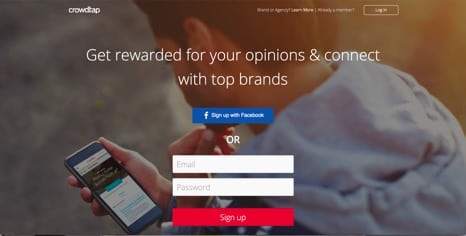 Official Site
Crowdtap works the same as BzzAgent. This site will send you free stuff and only asks for your opinion in return. The more you review, the better the items you will receive. With Crowdtap you can get gift cards, free samples, and other rewards, depending on your level of involvement. This site will post new "missions" each day that gives you the opportunity to rise on the scale to receive better free stuff. Big brands such as Folgers, Aveeno, and Ricola work with Crowdtap and others are adding their products as we type this post. Check out Crowdtap if you're ready to become a member of this free sample site.
---
Influenster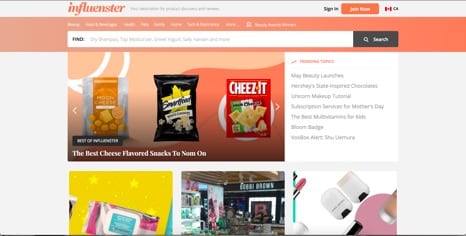 Influenster already has over 2 million products in its database, making it one of the top free sampling sites on the internet. With this amazing website, you can sample beauty products, food, and even electronics, depending on your level of commitment. When you become a member on Influenster you gain access to the forums and reviews. The more you add to its content, the more chances you get to receive a free monthly VoxBox. This box is filled with free samples and full sized products for you to enjoy in the comfort of your home. If you review these items you are entered for more chances on the next monthly VoxBox. Follow the link above to take a look for yourself.
---
Smiley360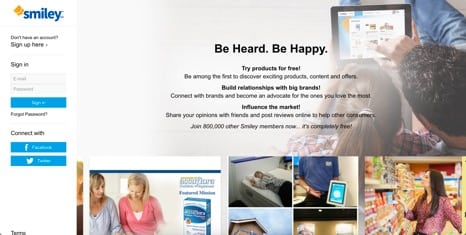 Official Site
Smiley360 is one of the best free sample websites like BzzAgent. This site lets you be the first to find new products and review them with original content. If big brands love what you wrote, they'll send you full-size products, coupons, and more free samples. Become a major influence in the branding market with this addition to sites like BzzAgent. Share you opinions on social media to help people across the globe learn more about the item you've just sampled. Best of all, Smiley360 is completely free.
---
Swaggable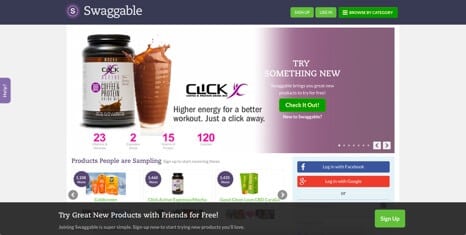 Official Site
Swaggable is free, easy to use and lets you have a little fun. There's nothing better than that. This addition to the list of product testing websites wants you to discover hundreds of new products from over 500 big brands. By becoming a member, you gain instant access to exclusive discounts and free products. The free samples you get to try and review help marketers with their research. This helps big companies know what people want to buy, and chances are, you'll adore the products and buy the full-size product yourself. It's a win-win situation.
---
Sample Source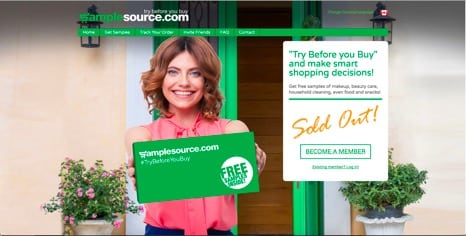 Official Site
Sample Source is another great addition to sites like BzzAgent. This site lets you try multiple samples to make smarter shopping choices when you get to the store. It also uses social media to share your opinions so others know what they are getting too. After becoming a free member you can pick the best samples to fit your lifestyle. Then Sample Source will send them to you by mail. Once they've arrived all you have to do is test them out and rate what you've just tried. It's that easy. What are you waiting for?
---
Toluna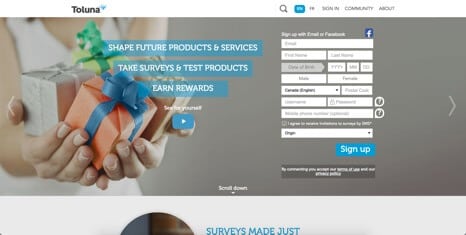 Official Site
Toluna wants to make your voice heard. Your opinion is very important. With this addition to the list of free sample websites, you can earn great rewards just by filling out short surveys. Everyone you fill out will directly help the companies looking for marketing help. This site is completely free and you can receive very cool stuff just for sharing your personal thoughts. Rewards can be anything from gadgets to gift cards, and even cash. Every time you add a little to Toluna you receive points, these points can then be redeemed for prizes. It's all up to you on when to cash them in.
---
House Party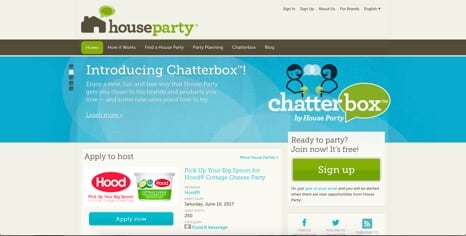 Official Site
House Party is a company that offers a new way to get free stuff. This addition to sites like BzzAgent lets you party while testing new products. They provide the free samples, you provide a place for the party. You don't pay or sell anything with House Party. It's a no-pressure get together that just needs your guest's opinions on the products. You even get to choose the brands you want to promote. Take a look at House Party to see all this free party website has to offer.