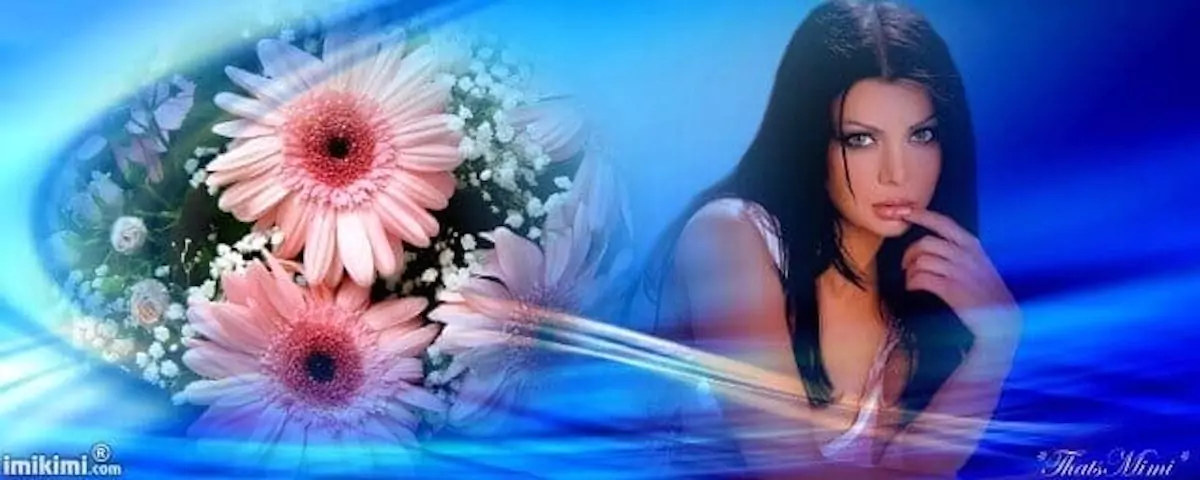 Sometimes our favorite pictures need a little bling. Imikimi is a great website to find free photo effects online.  Start with a picture of you and your friends, your kids, or a cute selfie and add whatever you want to give it a snazzy touch. Creativity is the key with these sites like Imikimi.
Use the free photo frames and effects to make your photos amazing. You can find millions of frames on Imikimi, each picture you design will be unique. All it takes is a few clicks to add frames and designs. With a single click more, you can instantly share your creations on all your social media accounts.
Start using Imikimi and see all the frames they have. Some of the top categories are, I love you, in memory of, e-cards, face cut-outs, and special days. Imikimi has the perfect frame for any occasion or moment in your life. If this website has woken your inspiration and you want more websites like Imikimi that let you be creative with your pictures, browse our great list below.
Ribbet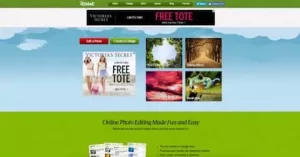 Official Site
If you want to edit images online for free, create beautiful collages, or fix your photos in a single click, you should be using Ribbet. With Ribbet you can fine-tune your pictures with advanced controls. There's also a huge selection of special effects you can add that vary from artistic, to classy, to fun. You don't need to install anything with Ribbet, just start using all your imagination straight from the website. Everything you do on this site is fast and hassle free. Add words to your photos with awesome fonts and add shapes to make something stand out from the crowd. Hop over to Ribbet's website to start editing right away.
---
Photobucket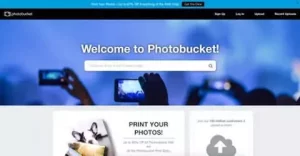 Official Site
Photobucket is one of the best Imikimi alternatives. Photobucket has been around since 2003, they know a lot about pictures and sharing them. With Photobucket, you can manipulate your coolest pictures and turn them into something even cooler. You can edit your pictures, add frames, stickers, change the focus, enhance something you want to show off, and more with Photobucket. When you're done creating, add it to your personal account on their site. All your pictures can be viewed, shared, and stored from anywhere, from any device. You can also make memorable gifts with Photobucket's printable options. Become a free Photobucket member to share your picture projects too.
---
SplashUp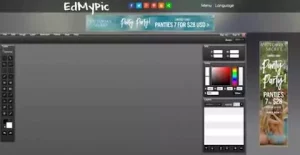 Official Site
SplashUp is the simplified and free little brother to Photoshop. This cool website can do just about everything you can do with Photoshop, without the years of understanding. It only takes a few simple clicks on SplashUp to make a masterpiece you'll be proud to share on any website. SplashUp is very versatile, your imagination is the limit to its functions. You can start from scratch or design around a preferred picture, the choice is up to you. Click on the link above to start making a fun collage, add filters to your dull pictures, or add dazzling effects to brighten up the sparkle in someone's eye. Have fun.
---
Online Image Editor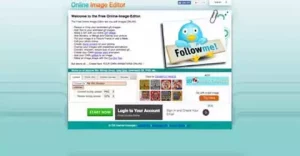 Official Site
Online Image Editor is a lot like the other sites like Imikimi on this list. Online Image Editor also lets you use photo effects and frames for free. You can also make GIF's and edit or add text to those, with this great website. Use overlays, animations, round corners, glitter, and twinkle stars to help you add bling to your pictures. There's so much more you can do with Online Image Editor, you'll just have to check out the website to see for yourself. It would take us too long to explain everything available. Check out Online Image Editor to see for yourself.
---
Image Chef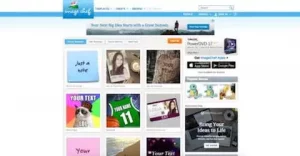 Official Site
Image Chef also lets you use your own pictures and add a ton of things to them to make them more awesome. This photo design website must be included on our list of sites like Imikimi. Use Image Chef to add all the free photo frames and effects you want. There's a massive library of templates to use and so much more. Browse the popular section to see what's been used the most or check out the categories to pick your own favorites. Some of these categories include things like sports, flowers, and symbols. With Image Chef you can even make photo mosaics, word poetry and memes. Take a look at Image Chef's website, to start designer something beautiful, now!
---
FotoFlexer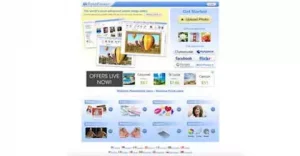 Official Site
FotoFlexer wants you to be creative through fun, without spending a penny.  You can edit your digital pictures with shapes, layers, doodling, retouches, distortions, effects, fonts, and more. If you know your way around a design studio, check out the advanced features to do even more with your pictures. The best thing about FotoFlexer is that it's free. You'll never pay for photo effects and frames again. If you use this addition to sites like Imikimi to redesign your favorite photos, your friends and family members will "ooh" and "ahh" over your creations.
---
Lunapic
Official Site
Lunapic lets you do a lot of creative things with their dozens of tools and hundreds of effects. You can add a beautiful sunset to a bare sky. You can swap faces, change the background, and even add animated text to your pictures. Those are only a few things you can do. With over 200 effects in Lunapic's library, your options are limitless. If you want to add a flag, a border, change a color of a shirt, blend images, or create GIF's, you can also do that. Lunapic also lets you add movement like a waterfall or flames to any chosen picture. Bring all your favorite pictures to life with Lunapic. The best thing about this addition to websites like Imikimi is that everything is done in just a few clicks.
---
Glitterfy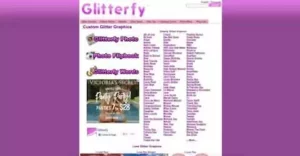 Official Site
Using glitter a home can be a real burden. It gets stuck to everything. Your skin, your floors, even your dishes and pets. The best way to add glitter without all those problems, is to use Glitterfy. With Glitterfy you can edit images online for free and add all the glitter you want without the mess. There are hundreds of predesigned glittery graphics to use or start from scratch and make your own. There's also a ton of glitter words and themes to make your favorite pictures sparkle. If you want a website that lets you edit your pictures and turn them into sparkling piece of art, use Glitterfy.