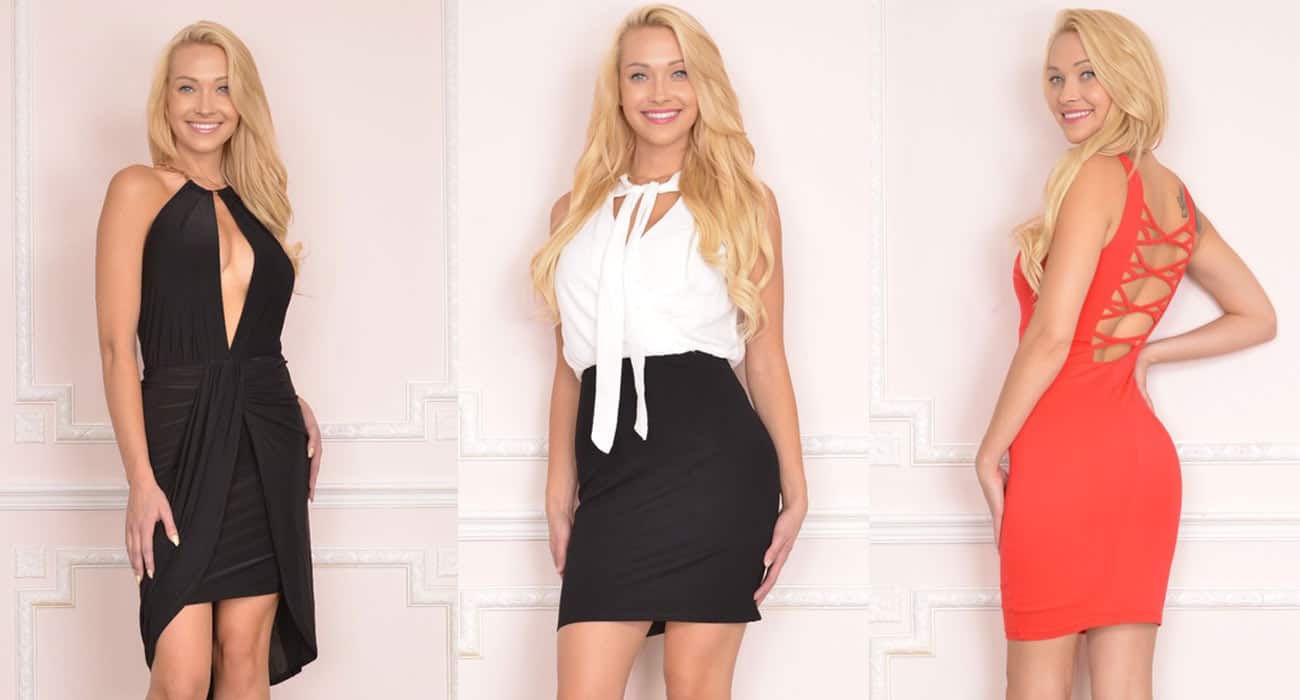 When you want to look sexy and cute and not spend a fortune, Great Glam is one of the best club wear sites where you should start looking. The clothes found on this girly website can be worn to the club, a girl's night out, or even paired with a cute pair of jeans for an everyday look.
There's no rule on style and you can always look glamorous and feel sexy. There's a ton of slinky dresses, tight tops, and there's even a plus size section for women with curves. Almost everything in Great Glam'a store is sold under $20 and with its $5 shipping there's no reason not to add sexy to your wardrobe.
If you loved all the clothes and styles found on this sexy clothing website, you'll love all the other sites like Great Glam on this list that also offer trendy styles, cheap prices, and sexy looks. Start browsing each store to find the best match for you. There's bound to be a few outfits that'll make you feel like a star and turn heads as you walk down the street.
AmiClubwear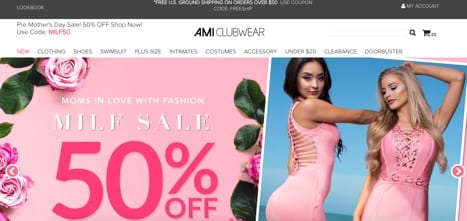 You won't believe the prices on AmiClubwear, everything Is very affordable and there's always a coupon code to bring the final cost down lower. AmiClubwear has a huge selection of club clothing, they even have a better selection than great glam dresses. And their shoes, pause for a sigh, their shoes are adorable, sexy and cheap. Don't let the prices fool you, everything found on this site is great quality and trendy. Two other great things about AmiClubwear is their free shipping on orders over $50 and the speedy delivery. You won't have to wait long to show off your hot new looks with AmiClubwear.
---
Yandy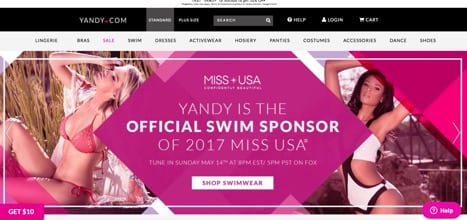 Official Site
For great glam clothing that will make you feel fabulous and sexy, take a look at what Yandy has to offer. This site knows sexy, which makes it one of the best additions to sites like Great Glam on this list. Yandy has amazing weekly discounts and sale section that will blow your mind. The clothes on this website are very daring. You can find the sexiest lingerie and the most alluring dresses on Yandy. This online shop also has a large variety of sexy costumes, shoes, and swimwear. Whatever you pick from this site will stop men in their tracks, we guarantee it.
---
Sexy Snob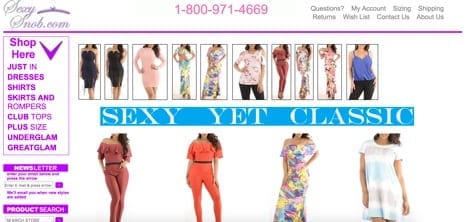 Official Site
Sexy Snob is the sister site to Great Glam which makes it a perfect addition to this list. The prices on Sexy Snob are even lower than its counterpart and the selection is just a great. Sexy Snob has a large collection of rompers, club tops, and underglam to make you look and feel your best. One of the best things about Sexy Snob is that you can add your purchases to the same cart as Great Glam, which cuts down on shipping costs and makes shopping for sexy clothes much easier.
---
GoJane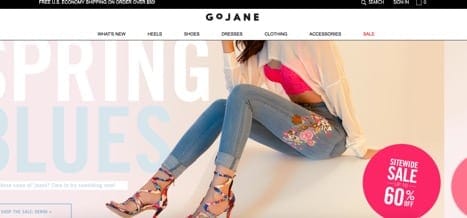 Official Site
GoJane is one of the top stores like Great Glam. This online shop likes to keep up-to-date with the latest styles and trends, while maintaining its traditional unique look. You can find dozens of outfit choices from hot dates with strangers to summer staples. GoJane is a one-stop shop for all your wardrobe needs. This site even has a complete selection of stylish shoes from flats to sky high heels. A great thing about GoJane is that every order over $50 gives you free shipping. Click on the link above to start shopping on this trendy site.
---
Polyvore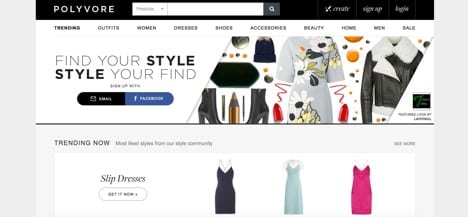 Official Site
If you're looking for clothing that screams HOT! Look no further than Polyvore. This site is a little more expensive than the others mentioned on this list of sites like Great Glam but the quality will make up for the cost. Polyvore has something the other sites don't, it has a community created "lookbook" that gives you tips and tricks on what to match to create the best looks possible. These style samples can show you how to look sexy, even at the gym. Take a few minutes to check out the community creations before shopping, they might inspire you for your next glamorous outfit.
---
Venus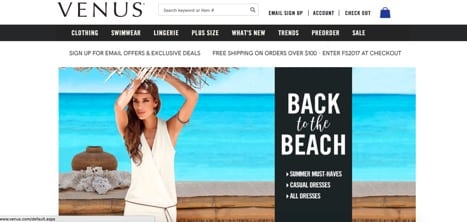 Official Site
Venus must be added to sexy websites like Great Glam. This site isn't filled with sexy tops and dresses but it does have hundreds of head-turning swimsuits, cover-up's, and sandals. If you want to be a diva on the beach or by the pool, take a look at Venus's website. Their style is fresh and cute and with the cutouts and pushup bras you'll look amazing outdoors. There's also a ton of summer dresses and a plus size section. With Venus, summer has never looked so good.
---
Rainbow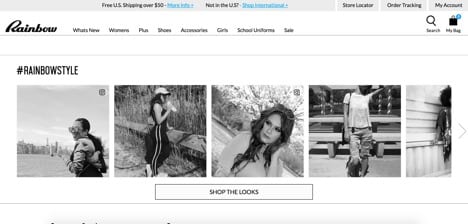 Official Site
We have to add Rainbow to our list of sites like Great Glam. This site knows fashion and has enough sexy looks to make you want to go out every Friday night to show them off. If you're looking for knee high boots or short minis, Rainbow has them waiting for you to purchase. They even have a layaway program for the pricier pieces. Like most of the other sites on this list, Rainbow also offers free shipping on all orders over $50 and easy returns if the sexy clothing you ordered isn't exactly what you wanted. Click on the link above to start browsing some of the sexiest and stylish clothes on the market. Enjoy!