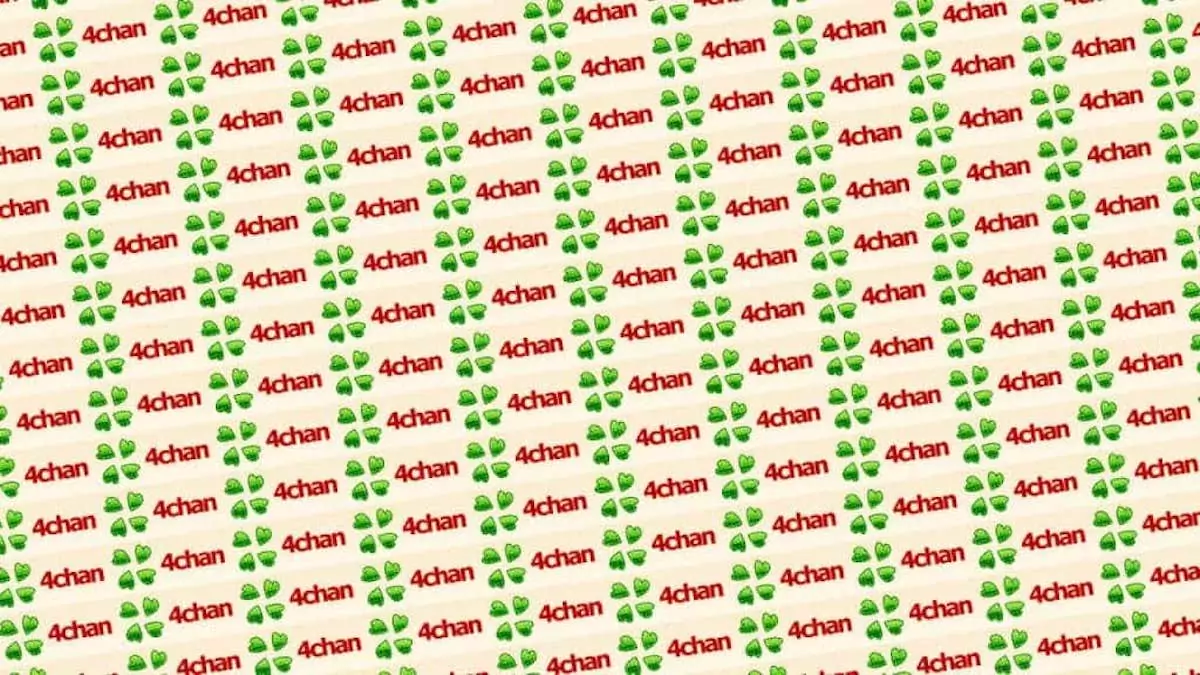 4Chan is an imageboard site that launched in 2003. This English website lets its user post anonymous pictures of their choosing to its pages, as long as they follow the guidelines. This website is split into various boards with specific content, each board has its own requirements for posting. 4Chan doesn't require any registration.
This photo sharing site is modeled on Japanese imageboards, mainly, the popular board called Futaba Channel. 4Chan is one of the best places to discuss manga and anime. You can also share images and discuss things like music, literature, sports, politics, fitness, and videogames on 4Chan. 4Chan is notorious for starting the popular memes known as Chocolate Rain, LolCats, RickRolling, Pedobear, and more.
The first part of the 4Chan website was its random board, also known as "/b/", this is still the board that receives the most traffic today. As of today, this website has 66 different boards and a number of trial boards up for discussion to keep or throw away. Another thing you can find on 4Chan is pornography. Because of its loose rules, any legal content is allowed to be published on this site. Because of the huge community, an upload to this site can become viral in an instant. You'll find a ton of content on 4Chan to keep you busy for days, if you cannot find what you're searching for, you can check out these sites like 4Chan below, each one is very similar to this site with a freedom to post almost anything you want and a ton of categories to discover.
AllChans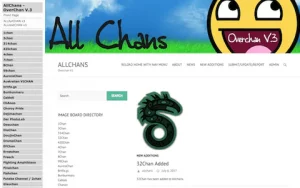 Official Site
AllChans is a directory of chan sites. This addition to our list of sites similar to 4Chan believes in free speech and an open internet. On this site, you can find anything except for illegal content. The AllChans image board directory posts new daily content found on sites like ChanPink, Freech, 99Chan, Nido, and more. You can also find pictures, videos, and news on AllChans. All the content on this site is organized so finding something of interest is very easy to do. Start by searching for serious content, funny stuff, or porn. The AllChans website interface is bland but the content on the AllChans site will blow your mind, surprise you, and disgust you. Guaranteed.
---
Pixoto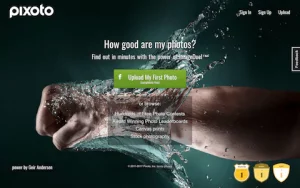 Official Site
Pixoto is a place to upload your photos and have others judge them. If you're an amateur or a professional photographer, you'll love this site found among alternatives to 4Chan. Pixoto works by comparing your pictures to others in its category. The submitted images are voted on by the Pixoto community members. The winning pictures are then added to the leaderboards. When a picture reaches the leaderboard, it's guaranteed to be seen by hundreds of thousands of viewers. If you're not a photographer and just want to view and vote on cool pictures, register for free now to join the huge community already found on this image hosting site.
---
PonyChan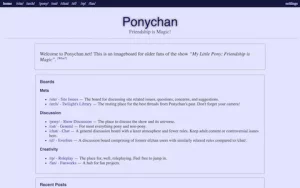 Official Site
PonyChan is one of the top sites like 4Chan to share photos online. This site was created so people could talk about their My Little Pony passion without the hate found on most image hosting sites. My Little Pony references have even been banned elsewhere. Because of these problems, a dedicated website was created. This photo sharing site caters to My Little Pony fans and other similar content. On PonyChan, you will find threads related to the season 3 finale, a ton of images, references, and more. This site is filled with ponies, ponies, and more ponies. You will also find a lot of rainbows on the PonyChan site.
---
8Chan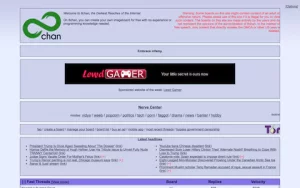 Official Site
Our list of photo websites like 4Chan must include 8Chan. This imageboard site launched in 2013 and its headquartered in the Philippines. 8Chan has a huge selection of boards for you to browse. Every board on this site is user created with minimal interaction from the moderators. On this site, you can post anything you want as long as it follows United States law. 8Chan has more than 400,000 posts and comments per week. 8Chan has categories like hobby, weeb, popcorn, porn, faggot, drama, news, politics, and more. You'll never run out of content on this site, like all the other websites mentioned on this list. Check out the recent threads or the trending threads to get started.
---
420Chan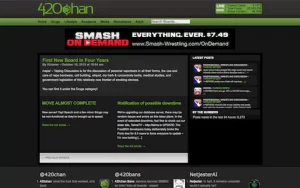 Official Site
420Chan is one of the top imageboard sites like 4Chan to post and discuss anything related to personal vaporizers, recreational drug use, and other smoking products. On this site, you can discuss the use and care of things like eliquid, coil building, concentrate tanks, dry herbs, medical studies, and government legislations. To post on this site you need to register, that's why you'll find handles like Barnaby Shittingwood and Rueben Fuckerton. Find one for yourself before becoming a member on this site. Don't use your real name. 420Chan has an adult section that caters to the adult world. On this page, you will find straight and gay pornography and hentai. Check out the latest posts to find something of interest, an average of 10,000 posts are added to this site each day. 420Chan has over 25 million posts for you to discover, start searching now!