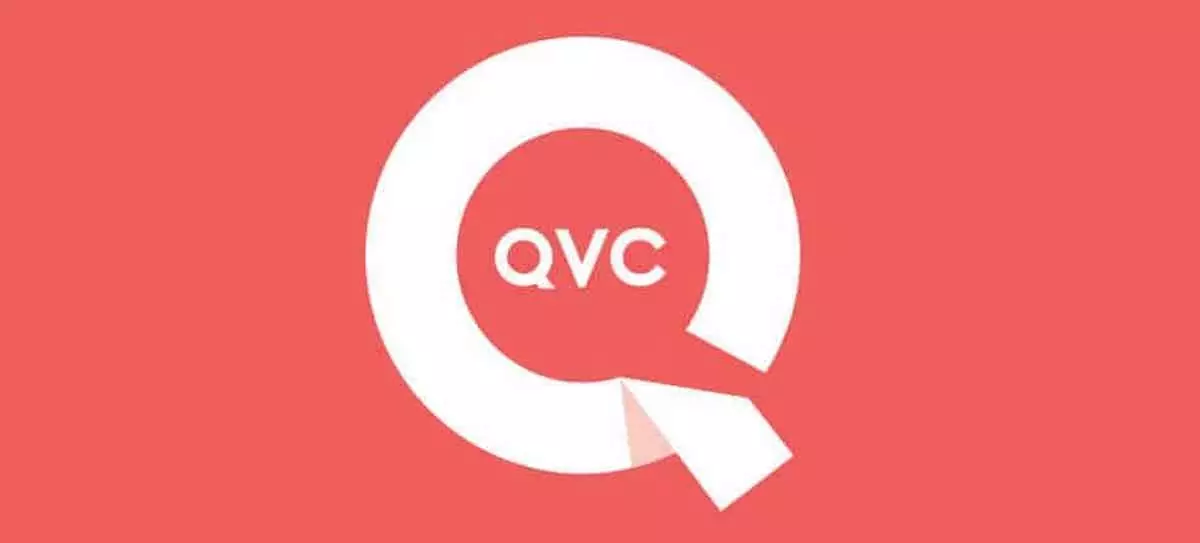 Shopping can get expensive, luckily there's a ton of sites that let you buy now and pay later. This list is filled with buy now pay later sites. QVC, acronym of Quality Value Convenience, was founded in 1988. This company is owned by Liberty Interactive. QVC is available in 7 countries worldwide which include the United States, Australia, the United Kingdom, Germany, Japan, Italy, and France. The QVC motto is "find what you love, love what you find."
QVC started as an infomercial and now, there's a website too. On the QVC site, you can find just about anything. You can order makeup, clothing, exercise equipment, kitchen gadgets, samurai swords, cabinets, and more. QVC has thousands of items for you to discover. When you find something you like, you can choose to pay in one lump sum, or separate the total into 2, 3, or 4 payments. This makes things a lot cheaper.
QVC carries big makeup brands like Philosophy, Bobbi Brown, Sephora, and Hello Kitty. When you order something on this site, just be sure to check your shipping charges. Once in a while, you will be offered free shipping, but most of the time it varies. Check the QVC homepage for discounts on shipping before you place your order. If you like being able to shop for yourself, or for someone else, and be able to pay a little at a time, you'll love these other sites like QVC listed below each one gives you the opportunity to pay a little at a time.
HSN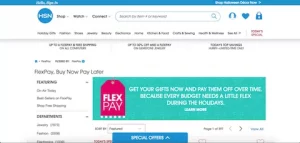 HSN, also known as the Home Shopping Network and formerly known as the Home Shopping Club, is very similar to QVC. This online credit shopping site called HSN was founded in 1982, making it older than QVC. HSN is one of the companies that started the pay later shopping trend. This company began as a catalog company and its now become a booming industry online. On the HSN, you can find just about everything you can find at QVC. This company's slogan is "it's fun here". Monthly payment plans can be set up with HSN using FlexPay. Your payments will differ depending on the total cost of your bill. Free shipping is available of select products, check the promotions to know what's free at the moment.
---
Overstock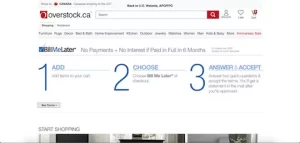 Overstock is an American retail found among sites like QVC. Overstock is one of the best online credit stores to find things with affordable price tags. This company finds liquidated inventories, surplus stock, returned merchandise, and discontinued items and sells them on their site. Because Overstock pays less, they can pass the savings onto you. These savings can be up to 70% off retail cost. This company has a wide range of furniture, bedding, home decor, toys, kitchen appliances, sports equipment, clothing, and more. With Overstock you can choose to pay right away, or you can pick the bill me later option. While this isn't exactly a payment plan, it is a way to have a little extra time to pay your bill. Shipping with Overstock is always free on all orders over $45.
---
Emporium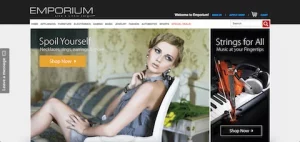 Emporium uses financing to let you order online pay later. This addition to our list of sites like QVC can approve up to a $5,000 spending limit to use on their site. No credit cards are needed and low fixed payments can be made. There are no hidden fees on this site and you get a discount if you pay your bill off early. On this site, you will find luxury goods directly from the retailer which means they can be discounted up to 60% off. These goods include electronics, fashion, household products, jewelry, and more. You can even find things like tires and musical instruments on this site. Emporium is a great way to live large without spending all your money at once. Consider Emporium the next time you want to surprise someone with a fancy gift, they won't know you're still making payments. Shipping rates vary based on the size of your order and your delivery location.
---
LittleWoods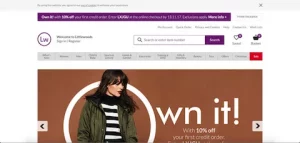 Our list of buy now, pay later sites like QVC must include LittleWoods. LittleWoods is flexible and you can even delay your payments for a whole year if you spend more than $50. Pay as little or as much as you want, as long as your bill is paid before the final date. If you need a quick birthday gift or a new outfit for a special occasion, you should take a look at this site. LittleWoods has furniture and decor for every room of your home, even for the outdoors, and other fun things we all love like electronics, sports equipment, toys, beauty supplies, shoes, and more. The items on this site are high quality and great savings are found on every page of the LittleWoods website. Standard delivery is free on most orders.
---
Fingerhut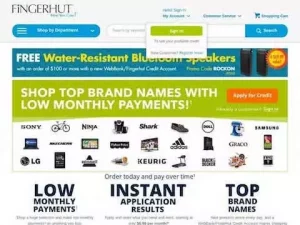 Fingerhut is another one of the best additions to our list of sites like QVC. Fingerhut might not have a traditional name, but it does have some amazing stuff. You can find things for every room of your home and for every member of your family on this site. Fingerhut has something for everyone. The products on this site are brand name which ensures quality. To get the buy now pay later option, you need to get a credit check, but don't worry, this company approves just about everyone. When your credit is approved, you can start shopping immediately. Order anything you want within your credit budget and pay it off slowly. The Fingerhut payment plans work with your budget so you'll always live stress free with Fingerhut.
---
RentACenter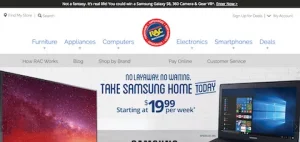 RentACenter is a better way than layaway. This company has all the things you've been searching for with low monthly payments. RentACenter cannot be forgotten on our list of low monthly payment sites like QVC. This site can help you in a snap if a large appliance has broken down, if your couch has a huge tear, or if you just want to treat yourself with a 60" flat screen television and gaming console.  This site has low payments that will surprise you and approval is done within 24 hours so fill out your paper work now. You will only find big name brands on the RentACenter site, which is a good thing. We know that brands like Maytag, Samsung, and Ashley Home Furniture are reliable and high quality. Start browsing the RentACenter site now and get your items delivered to your door in the next few days.