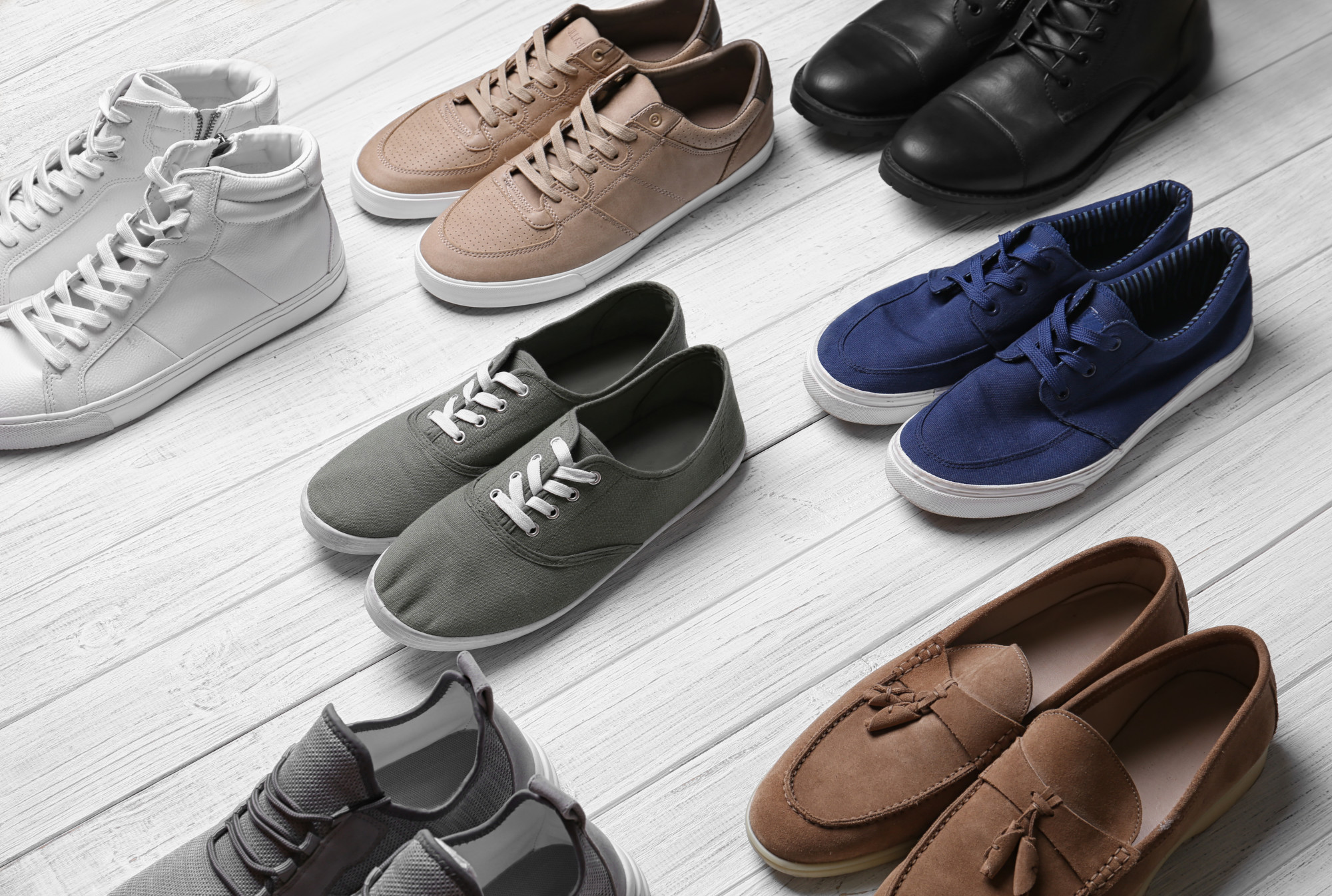 Did you know that the average American man owns 12 pairs of shoes? 
Of course, the media loves to portray shoes as love affair exclusive to women. But, as it turns out, men happen to love and stock up on shoes just as much as their lady-friends. 
So, what are the latest shoe trends for men? Read on to discover what's hot and what's not in the men's shoe world. 
1. Retro Sandals
As the warmer weather approaches, it just might be time to dust off your sandal collection. 
Today, the men's sandal game is all about bringing back the nineties. Forget minimalism and fine lines, the current men's lineup is all about boldness, straps and vintage flair. With this, take inspiration from the sandals that you used to wear as kids. 
The good news? Retro sandals are often the most comfortable and convenient companion for everyday life. Score! 
2. Bold Animal Prints
It's safe to say that every masculine wardrobe should be equipped with an in-your-face, bold shoe. 
This is where animal print comes into play and has become a major trend in the men's shoe department. With this, you can sign up for classics such as cheetah and snakeskin or something a little more unique such as genuine alligator shoes. 
3. Minimalist Sneakers 
If you're looking for something a little less bold, why not opt for a basic sneaker? 
In the last few years, bold and bright sneakers were the go-to. But, here in 2020, the minimalist men's sneaker is in and here to stay. We're talking simple designs, neutral color schemes and free of any emblems or logos. 
With minimalist sneakers, the goal is to compliment your current attire without distraction. 
4. Textured Trainers 
Here in 2020, it's safe to say that we're all about that texture. 
Whether it's corduroy, wool, canvas or even fur, textured materials are finding their way onto some of the most fashionable shoes of 2020. For men, this texture is mostly exclusive to trainers and sneakers. 
Intimidated? Fear not! It's safe to say that a little texture goes a long way. 
5. Leather Desert Boots
Let's face it, desert boots are known as a classic shoe-staple for a reason. 
They look great, they feel great and they complement nearly any style of apparel. These boots are the perfect everyday shoe that can easily be dressed up for formal wear. So, what's the go-to desert boot of 2020? 
Today's desert boot is all about keeping it simple. In toasting to such simplicity, opt for a classic leather or even suede style boot. In terms of color, stick to a natural shade such as beige, brown, stone or grey. 
Latest Shoe Trends for Men 
It's safe to say that purchasing shoes online has become the go-to shopping method for many men.
In fact, online shoe sales between 2014 and 2019 grew an average of 8.1% each year. With the ease of online shopping, staying up-to-date with the latest shoe trends has become a walk in the park. Go on, it's time to update your shoe wardrobe! 
Was this article helpful? If so, be sure to pay us a visit again!