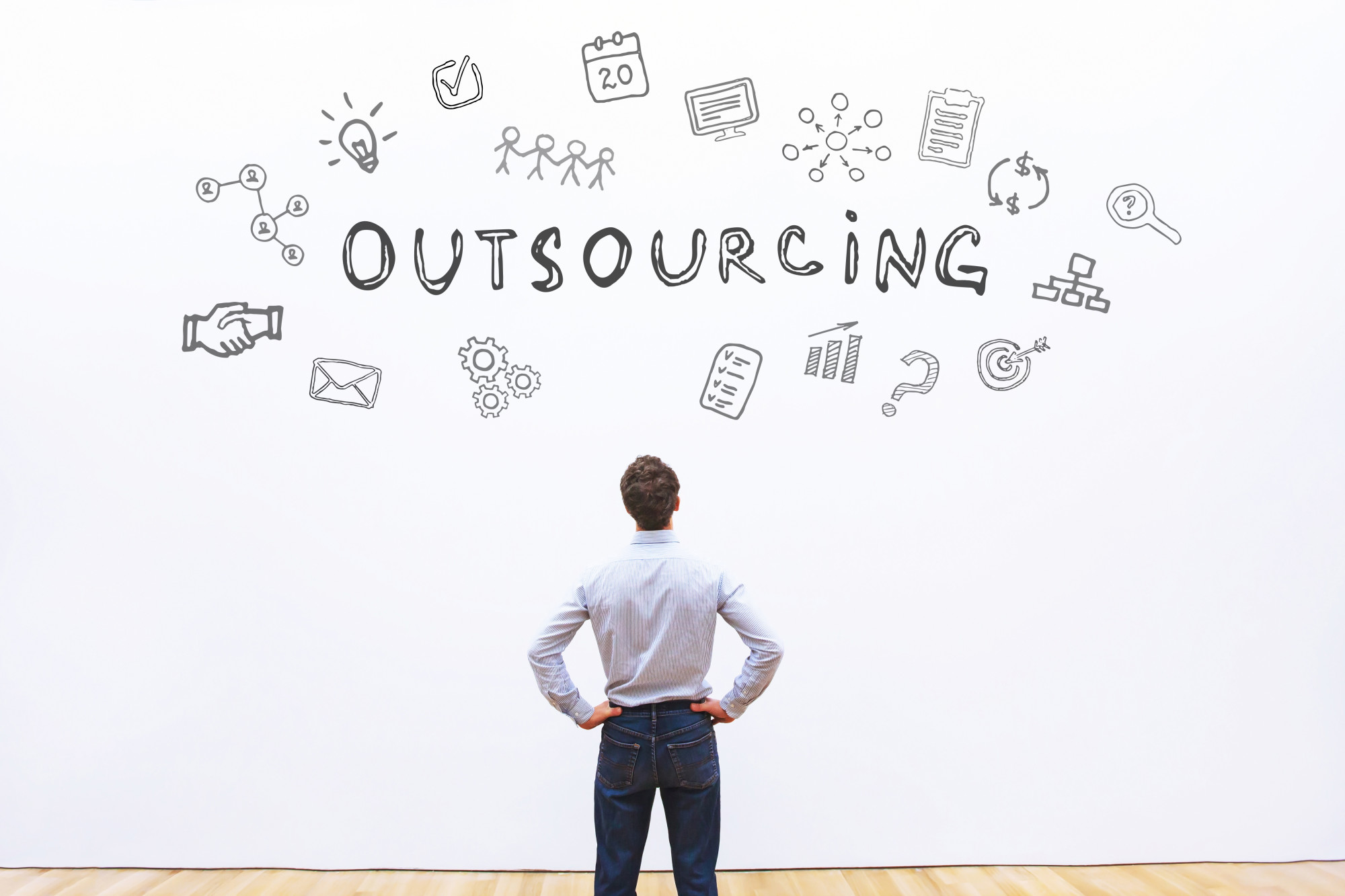 Are you finding yourself running out of time during the day? This problem happens with any growing business. The question is, how can you free up your time so you can focus on the more critical tasks in your business?
Businesses everywhere turn to outsource in these situations. Studies show that 52% of companies now outsource parts of their business.
If you're trying to optimize your business, it pays to know what to outsource. Below are seven key business roles that are worth hiring an expert to handle for you.
1. Accounting
Your financial records need to be perfect if you want to make smart business decisions. Unfortunately, it takes time to track every financial transaction that takes place in your business.
You can hire an accountant to look over your books every week. They will gather your financial activity and organize it for you to view.
Your books aren't the only thing your accounting partner can help you with, either. Many firms offer add-on services like payroll, tax preparation, and planning.
2. Human Resources
Are you familiar with all the rules and regulations you need to follow for your employees? Most business owners don't have the time to go through all the reading required for that.
Luckily, you can work with an external HR department to handle the hassle for you. Their teams stay up to date on the rules for you. They can guide you on creating fair procedures for your team that keep everybody happy and you legal.
An HR department will also handle your employee benefits for you. They will work with your team to handle stock payments, time off, and sick days.
If you need to hire a new employee for your team, your HR company can also handle this for you. They can find potential employees, run background checks, and conduct your interviews.
3. Marketing
You can't always count on word of mouth to bring in business. If you face a slow period, you need to have marketing channels available to begin bringing in new business.
Unfortunately, you can end up wasting a lot of money before you figure out what marketing methods work best. This is where an experienced ad agency comes in.
Working with a marketing company that has experience in your industry gives you access to their marketing data. They know how to reach your customers, and do it without wasting money. They can ramp up your marketing campaigns and make you profitable much faster than you can do on your own.
4. Customer Support
It makes sense to talk to customers yourself when you first start a business. You need to understand what problems they have so you can develop your solution.
Once you get enough customers, this starts to become time-consuming.
If you aren't ready to hire customer service reps yourself, you can outsource this function to a call center. They will take your support calls and emails.
Of course, you'll need to do a little work to make sure they can do a good job. Prepare a set of the most common issues for your support reps. Doing this will help them solve most problems quickly and easily.
5. Assistant
Are you looking for all the benefits of a secretary without the need to pay for a full-time employee? The good news is that you can outsource many of your administrative functions.
A virtual assistant is a freelancer who works with you on an hourly basis. Instead of paying a full-time salary, you only pay for the hours that they work.
You can have your virtual assistant take calls, schedule appointments, enter data, and handle repetitive tasks. You'll need to create standard operating procedures for your virtual assistant to follow. However, you'll be able to free up hours every week once your assistant learns your procedures.
6. Information Technology
You might be able to get away with minimal equipment when you first start your company. Things get more complicated when you start adding employees. They need to have their own equipment, and you need to be able to collaborate.
If you don't have a background in IT, it's going to take a while for you to figure things out. You're better off spending your time working on the things you're great at doing.
A managed services provider can help you set up your IT infrastructure. They'll sit down and talk about your business needs with you. Once they have an idea about what you need, they'll build out your tech stack, secure it, and provide you with tech support whenever you need it.
7. Web Design
The way we do business has changed a lot in the past decade. Instead of going to local stores and providers to find products, customers start their search online. If you don't have a solid web presence, potential customers are going to move on to the new site they find online.
You can outsource web design to get a design that helps your company stand out. Your goal with your website is to provide a simple, good-looking design that helps build your brand. Your website will inform your customers about what you do and establish you as an authority in your industry.
Your web designer can also help maintain your website for you. Most designers offer monthly retainers that include security, content updates, and backups.
Now You Know What to Outsource
By now, you should have a better understanding of what to outsource for your business. Your business is only as strong as the team you surround yourself with. Research the people you work with well so you can find people who will help improve your business.
You can begin focusing on other parts of your business once you free up your time. Read more of our blog to discover the latest tips and tricks you can use to improve your business.