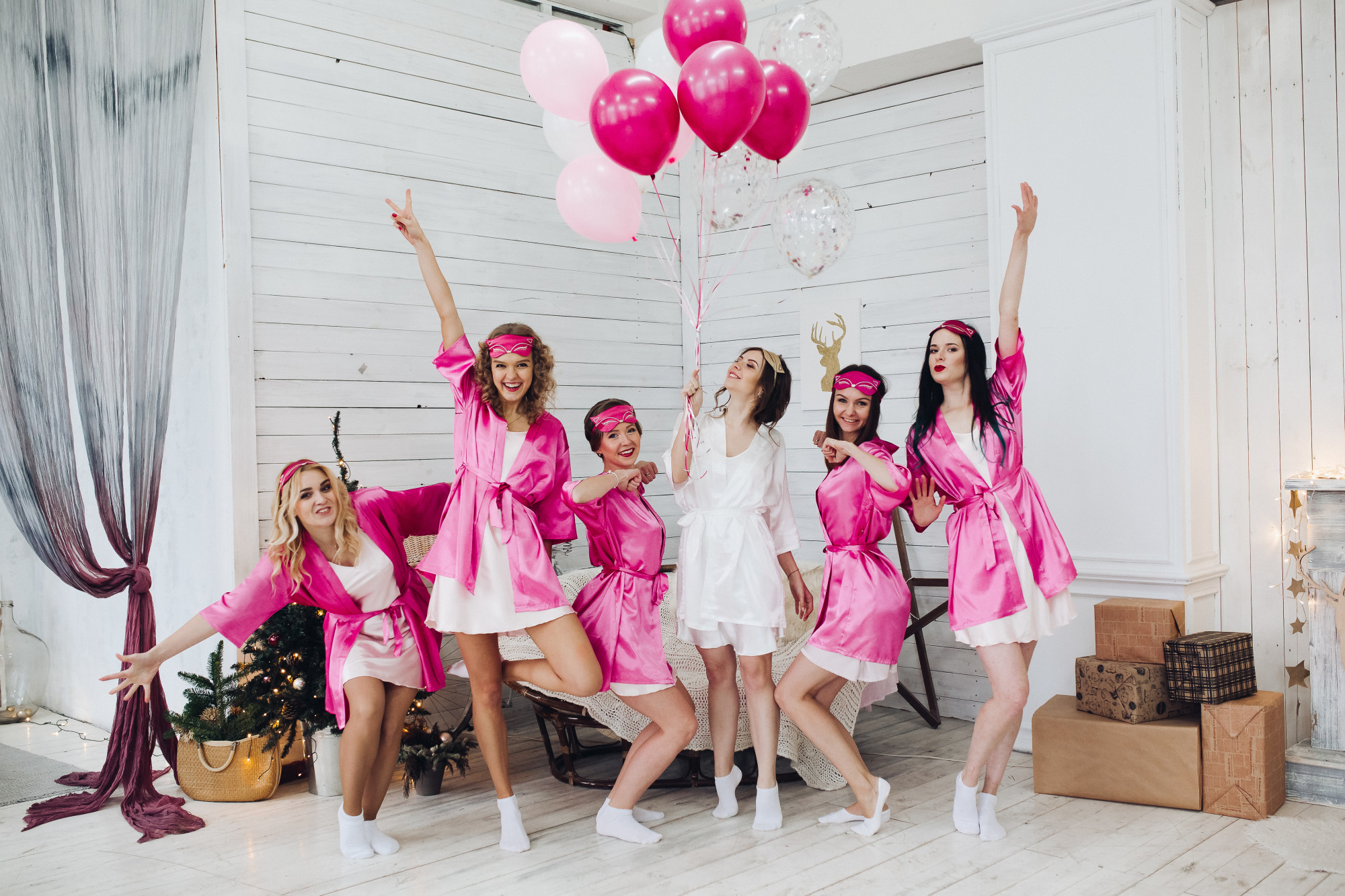 Over 75% of couples have a bachelor or bachelorette party before they walk down the aisle. With statistics like that, there's a good chance you'll find yourself planning, or at least attending, one of these events.
The ultimate bachelorette party checklist helps you organize your plans and make sure the event is just what the bride-to-be wants. It helps you decide on details and handle tasks ahead of time so you can relax and enjoy the party.
Keep reading for bachelorette party ideas and planning tips.
Choose the Location
Work with the bride-to-be to decide if you want to hold the party locally or have a destination bachelorette party. This party is about her, so whatever you do, it should be something she enjoys, even if it's not a typical bachelorette party. A destination party takes more planning to coordinate travel and accommodations. 
Renting a hotel room for a local event gives you a home base for the party and turns it into a longer event. Hotels will often hold a block of rooms so all of the guests can book a hotel room near one another.
Common bachelorette party locations include a hotel room, bar, or private room at a restaurant. You can also choose the location based on an activity. Examples include a spa, winery, or concert.
Renting a limo or party bus is convenient for local bachelorette parties. Everyone can ride together, and no one has to be the designated driver.
Pick a Theme
You don't have to pick a theme, but bachelorette parties are often more fun if you do. If the bride-to-be wants to avoid the traditional bar scene, you might pick something subtle like a spa theme. Lingerie parties and X-rated themes are often popular for bachelorette parties.
Once you pick a theme, it helps you plan the activities and other aspects of the party. It's easier to plan decorations and party favors as well.
Plan Party Activities
Plan organized activities to keep the fun going all night long. Bachelorette party games work well in a hotel room or private room at a restaurant. Some locations, like spas, escape rooms, and breweries, have built-in activities, so you don't have to plan much.
You can also work in general time to dance or hang out at a bar. Like the location, the activities should be based on things the bride-to-be will enjoy and will be comfortable doing.
Create a general itinerary for the bachelorette party, but don't be too rigid. Sometimes the night will naturally lead you to fun you didn't plan. Having a plan ensures you don't get bored, but being flexible can help you create amazing memories.
Buy Supplies
Bachelorette party supplies add a fun touch to the event. As you can see here, you can find a variety of themed and R-rated bachelorette party favors, games, and other fun items. 
Determine how you plan to decorate the party venue to help with the supplies. An accurate guest list helps you decide how many bachelorette party favors you need.
Follow Our Bachelorette Party Checklist
With this bachelorette party checklist, you're on your way to planning the ultimate event. From bachelorette party gifts to fun activities, having the details planned makes the event go smoothly.
Explore our archives for other fun topics.