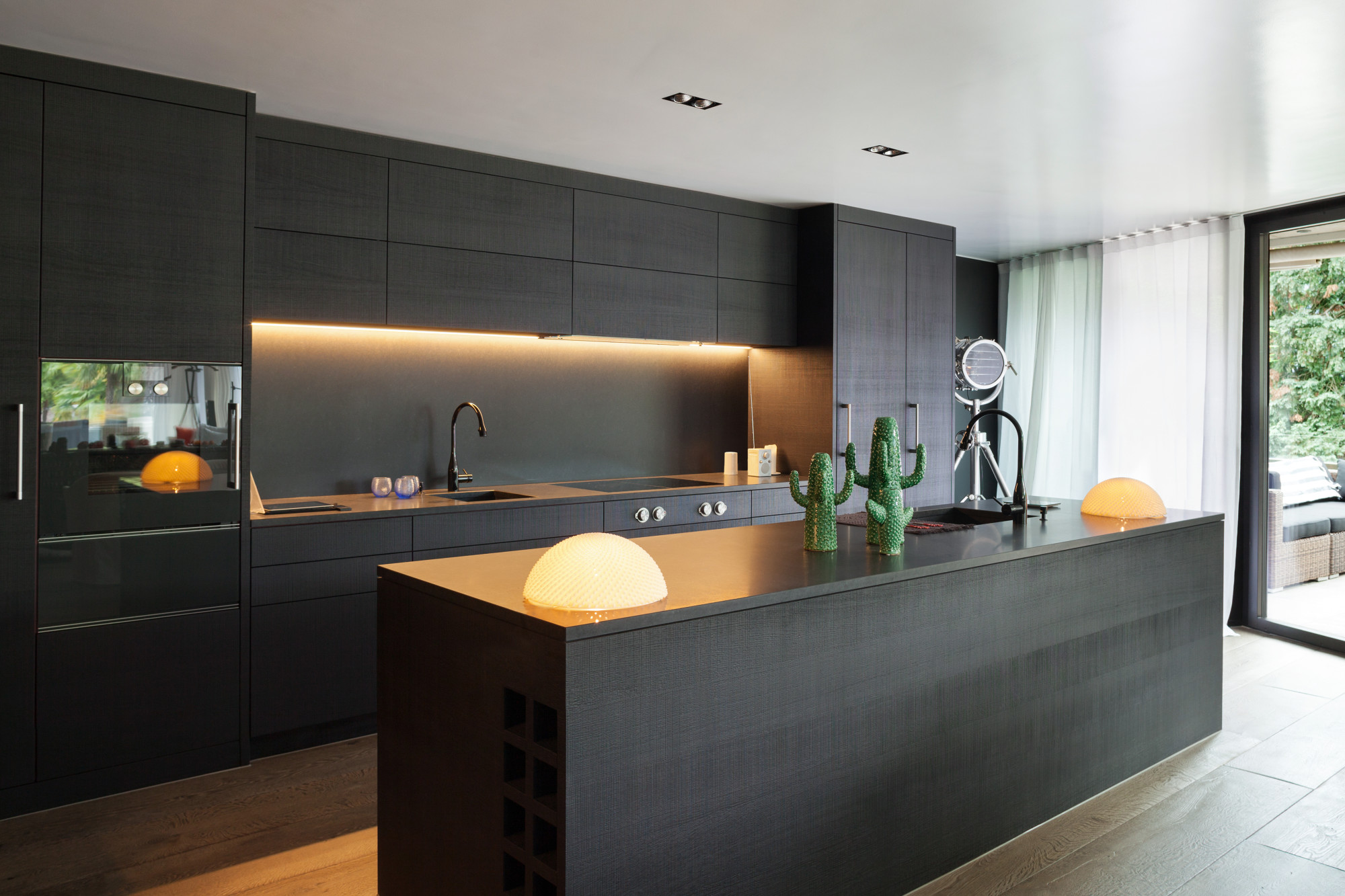 Are you one of the 1.3 million people who delight in watching homes HGTVs portfolio of home improvement shows? In that case, you're probably confused about what's hot and what's not in the world of interior design trends this year. 
Trends come and go faster than TV shows can keep up, but there are some ideas that have stayed the distance this year. 
Check out these lasting 2020 home design trends and see how your home measures up, and where you'd like to make some changes. 
1. Colorful Kitchens
Kitchens are always at the heart of top home design trends and this year's no exception. 
You can say goodbye to those clinical kitchens if you'd like to go with the flow in 2020. It may be easier to spot spills and spots on all-white surfaces, but the time of the all-white kitchen has come and gone.
Nowadays, homeowners and designers alike are embracing greys and blues in their kitchens. Wood is a huge trend in kitchen design, with fully-integrated hardware that conveys a sleek, seamless, and minimal look in this busy room. 
You can also ease into the transition by gradually incorporating pops of wood into your cabinets and counters. 
If you're nervous about the move away from your pristine colorless kitchen spaces, try out some new hues using kitchen design software before you commit. 
2. Shapely Spaces
Curves are everywhere this year. They've made their way into homes in the form of archways and oversize furniture with flowing designs.
Geometric shapes have fallen out of favor with modern-day designers. 
Floral wallpaper's a thing now too. You'll find it in dining rooms, bedrooms, and hallways in all the best-dressed homes. 
You don't need to go back into ancient history to embrace florals either, there's an abundance of modern floral designs to choose from.
3. Textures Are Coming Out on Top
Smooth subway tiles have had their moment in the sun. Rather opt for colorful, textured tiles, if you want to stay in line with 2020 design trends.
Wood and other natural materials that feel good are a big hit too. 
Rattan and wicker furniture are leading the way when it comes to modern kitchen and living room seating options. 
Opt for warm paint shades of chocolate, olive, wine, and ochre to complement this textured look. 
Along with these earthy materials, plants and natural light are the two top ways to add life to your home. 
Implementing texture into your home design makes rooms come alive with a feel-good vibe. 
4. Multi-Use Spaces
One of the best home design trends to come out of recent remote work initiatives is the multi-use room.
Home offices are being incorporated into living spaces to avoid a sense of isolation while working from home.
You don't need to go all out with brand new office furniture either. Turning a kitchen island, wide shelf, or even a closet, into a workspace works just as well.
5. Environmentally-Friendly Touches
One of the home design trends to watch well into the future is the 'grand-millennial' style. This mix and match initiative relies on incorporating old and new elements into living areas.
Nowadays you'll find granny-style sofas, and thrift shop finds alongside sleek modern pieces – and somehow it just works!
Recycling isn't the only green innovation making its way into the design realm either. Gas and wood-guzzling fireplaces are out.
Most homeowners are opting for new environmentally-friendly fireplaces that burn ethanol derived from corn and sugarcane waste. Electric fireplaces are also a good option, as long as they're powered by a solar installation.
6. Powder Rooms and Laundries
Laundry rooms have long lacked any recognition in the realm of interior design, but they're having a moment in 2020.
Have fun with your laundry room. It's the perfect place to try out playful designs and experimental colors. After all, your laundry room isn't exactly front-and-center of your living spaces.
Creative storage solutions, chalkboards, and quirky ideas all belong in this small, busy, and vital space. Chances are you spend quite a bit of time in your laundry room, so why not have fun with it?
Likewise, small powder rooms, are the perfect place to play with design. Add some colorful quirky touches to this space to show off your personality.
Unusual mirrors, funky artworks, and bold wallpaper all belong in this oft-neglected room. 
Since it's such a small space, it's easy to make to impactful changes in this area.
7. Country Chic
Country style has arrived to make up for the demise of the farmhouse kitchen. This design trend brings together all the best home design trends for this year.
This design style creates a welcoming and comfortable vibe in any home and it's cheap to implement too. Furniture that's a little past its prime fits right in.
The mix and match element between old and new means little financial layout if you want to try out country chic in your home. 
By incorporating classic prints, natural materials, elements of nature, and bringing together old and new, country-chic embraces all the best that 2020 has to offer.
Embracing 2020 Home Design Trends
Incorporating all these 2020 home design trends at once is daunting and ill-advised. Remember, trends change quickly and unless you can afford to redo your entire house every year, you'll never keep up.
Rather, implement what you love and leave the rest. Not all the best home design trends mesh well together. A modern, on-trend house won't bring you as much joy as comfortable spaces where you feel at home. 
You might find some ideas you prefer among our other blogs. Stay up to date with interesting topics like this by browsing our website for more tips on life, health, and finances.