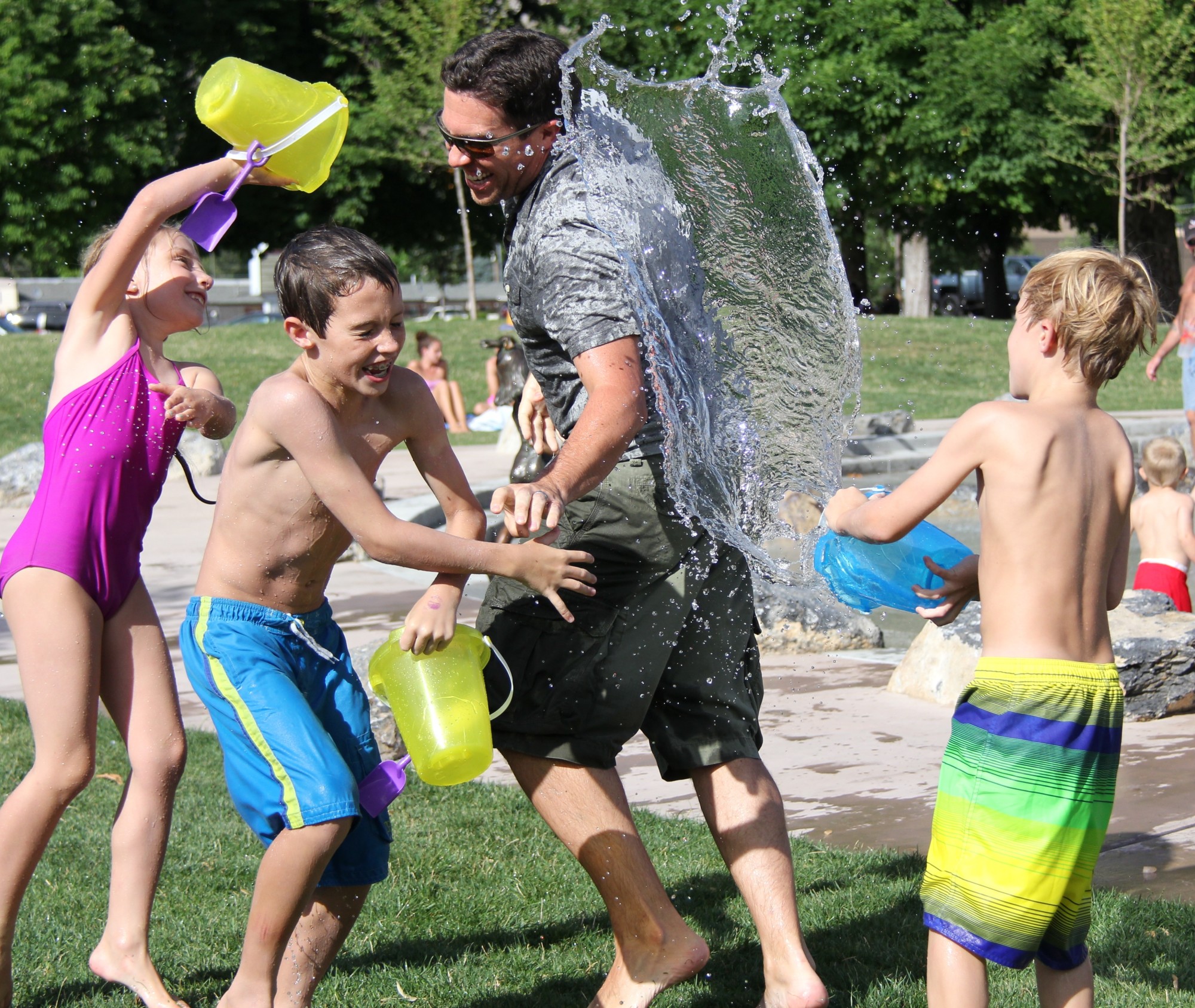 The year 2020 has given everyone enough stress that we could all use a vacation. The only problem is no one can travel anywhere with international borders closed, pandemics, protests, and murder hornets in the air. That's why this is the perfect time to discover the joy and stressfree experience of "staycations".
Many people think you have to travel to exotic and fun places to enjoy your family holidays but we've got some awesome staycation ideas for families that everyone will enjoy.
You can stay safe, avoid the expense and stress of traveling too far from home and learn to love where you live even more.
Keep reading to learn more about how to plan a staycation as we put together the best staycation ideas we could come up with so you can have the family staycation of a lifetime.
Around the World in a Week Staycation
You don't have to travel the world to learn about the traditions and culture of other places.
Why not travel the world in your own backyard?
Pick a new country each day to focus on. Have the day focus on the food, music, art, history, and traditions of that culture.
You can spend quality family time learning new recipes and games from the country of that day. Try learning some new words from the native language and even have a family cooking or dance contest displaying your best skills for that cultural evening. 
You could even decorate your backyard or family room to go with each theme.  
Your family will learn about the world and other places around the globe without ever leaving home and have a great time doing it.
Backyard Resort
You don't have to travel to some swanky resort across the country to have some fun family time. Turn your house into a resort.
Take on a backyard project that creates an oasis that is perfect for you. Whether it is making your own backyard mini golf course or the perfect place for entertaining guests you can make it so you never need a vacation again because you have the perfect place for rest and relaxation right outside your door.
Clear out things you don't need and look into getting an Inner City Moving & Storage Company to keep the things you may need later.
Set up the tent and have fun camping while staring at the night sky and singing songs around the fire. You could use a projector to set up your own outdoor backyard drive-in. Dig out the lawn chairs and reclining loungers and create your own spa day. 
If you don't have a pool or want something different for a change, why not build your own backyard waterpark.
Road Tripping Staycation Ideas for Families
If you just can't stand sitting around the house for another day and want to still head out for an adventure why not plan a local road trip.
Pretend You're Tourists
One thing locals often miss out on is the tourist attractions and beauty in their own community. Why not head out on a tourist road trip and take in all the sights and attractions that someone visiting your hometown for the first time would want to see. Pick up the local tourism brochures from AAA/CAA and check out every roadside attraction, local garden, and historic site your family hasn't seen.
Scavenger Hunt or Road Trip Bingo
Everyone loves a good scavenger hunt. There are lots of ideas for local scavenger hunts and ways to adapt it to your family's interests and needs. Geocaching, PokemonGo, and other adventure game apps are available to help you find virtual and real treasures.
Unlimited Staycation Ideas for Families 
Staycation ideas for families that are perfect for you are really only limited by your imagination. It doesn't take much to make memories when you relax and have fun.
Don't forget to bookmark our site for easy access to all our life tips to help you make the most out of every day.