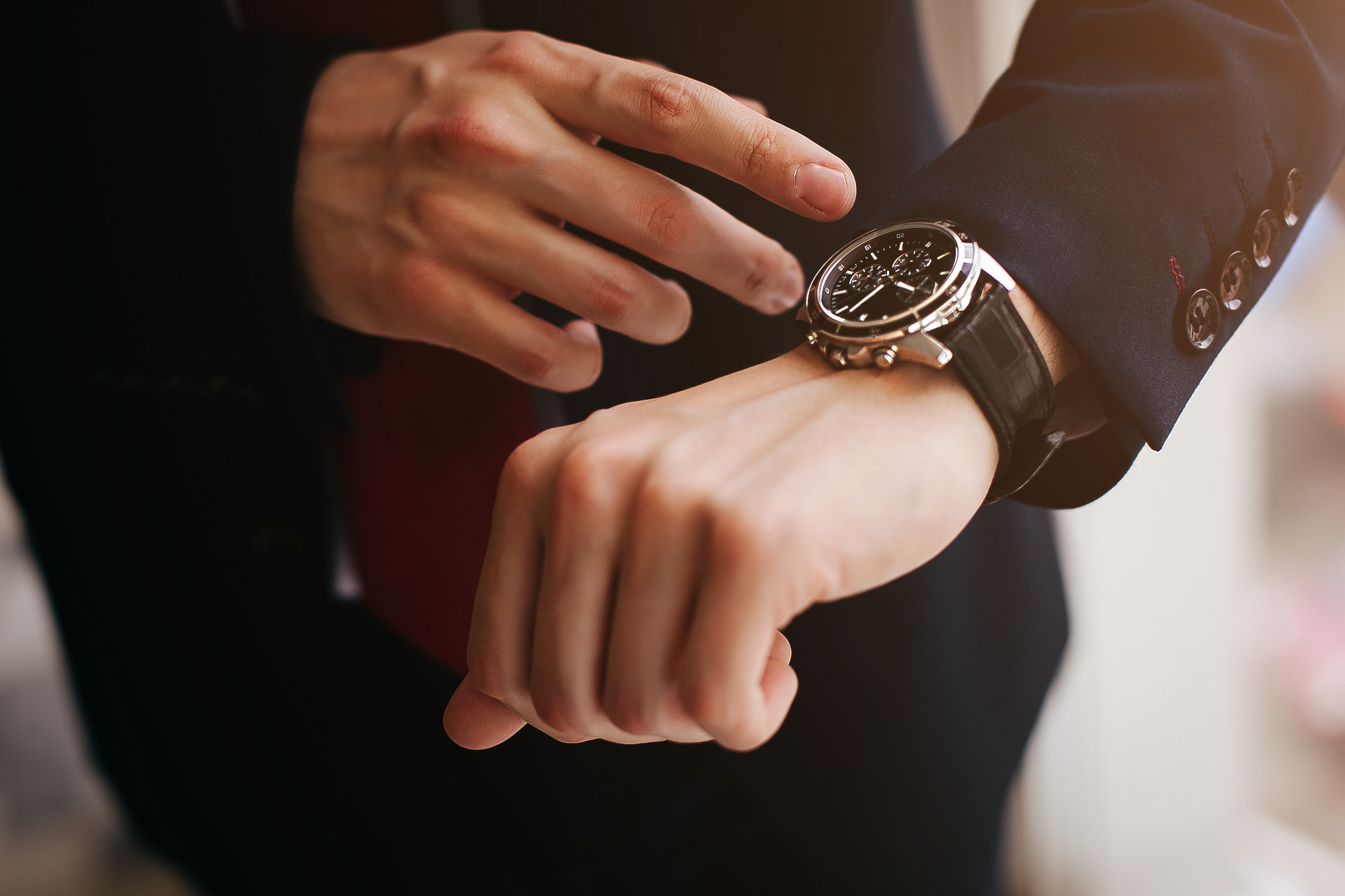 When it comes to telling time, you have to ask yourself, is there any reason to have a watch? You have a timepiece in your pocket that you can check throughout your day. 
We're here to tell you that a cell phone can't beat the classic appeal of a luxury watch. 
When someone asks you for the time, all you have to do is flip your wrist around. They're also less distracting than a phone, and they bring an elegant touch to any outfit. 
The only downside of having one is picking one out. We can help you out with that. Check out this shopping guide to learn how to select a luxury watch.
Why Buy a Luxury Watch? 
As a man, a quality luxury watch is one of the most acceptable accessories to wear. Having one during a job interview shows that you're a professional that gets things done on time. 
As far as women go, wearing a watch can highlight your other accessories. A nice watch can also act as a family heirloom that you can pass down. 
Set a Budget
You want the best luxury watch, but you don't want to spend your entire life savings on it, or maybe you do. Either way, you're going to need to set a budget. 
If you're looking for a watch that you can call a family heirloom, shoot for a Rolex. For those who want a nice watch that has a lot of intricate detail without breaking your bank, Oris or Longines is a good choice. 
You may also be able to find pre owned Rolexes. They have all the elegance that's associated with the brand for a better price. 
Types of Luxury Watches 
When it comes to choosing a luxury watch, something you'll notice is that you have a lot of options. Business owners may want to show off their professionalism and status with a fancy dress watch. 
Pilot watches are the largest type on the market, making them easy to operate. Even though they're a bit bulkier than other watches, they're still a good choice for the everyday business owner.
As the name suggests, divers watches provide plenty of water resistance. They're also simple and uncluttered. 
Military watches don't come with a lot of color options, but they're easy to read. They're durable enough to handle anything you throw their way. 
If you're looking for something that's a little flashier and more colorful than a military watch, go with a racing watch. 
Choosing a Watch for Your Lifestyle
If you're feeling a little overwhelmed by the number of watch choices available to you, the general rule of thumb is to consider your lifestyle. Again, if you're the head honcho of a big business, you may want a dress watch. 
Luxury divers watches can withstand the sweat that comes from those who spend hours in the gym. Military watches are a good choice for people that work active jobs such as construction. 
Dial Type
You've got two dial types to choose from. You can go with a digital or analog display. Digital watches are easy to read, but they're a little more frowned upon than analog watches. 
Analog displays are a classic. They're perfect for both dressy and casual occasions. 
This being said, if you're dead set on a digital watch, there are luxury options that do look pretty spiffy. 
Band Material
If you're trying to go as elegant as possible, there's no beating a leather band. It's not the best option if you live in a hot climate.
The sweat from your wrist can wear on the material. Leather can be a pain to keep clean as well. 
You can get a nylon strap that mimics the look of leather without falling apart in the sun. If you're looking for a sleek watch that pairs well with your business suits, go with a metal watchband. 
Many people turn up their noses at rubber watchbands. They do have their charm, however. Not only are they sturdy, but they go with almost everything. 
Movement 
The oldest watch movement option is mechanical. They work using cogs and springs. Some people find them annoying because you have to wind them every day, but they are a classic. 
Automatic watches are a little more convenient because they wind themselves using a sensor. 
Watches that use quartz movement run off of batteries. They can go for over 30 hours before you have to replace their power source, and they tend to be a little cheaper than the other two.  
Features 
You can get a luxury watch with some amazing features. If you prefer to turn your phone off at night while you sleep, buy a watch with an alarm. 
A luxury watch with a stopwatch feature is the perfect thing to help you keep track of your reps in the gym. Water resistance is also nice to have. 
Choose the Best Luxury Watch for Your Needs 
Having a luxury watch shows that you're a business professional. They're a classy accessory that can elevate your outfit. 
Besides the price, the only downside to buying one is finding the right one to suit your lifestyle. You have a lot of options to choose from that all come with different features. 
We hope that you're able to use this guide to start shopping around today. For more tips that will help you buy the best clothes and accessories to suit your style, visit the Shopping section of our blog.