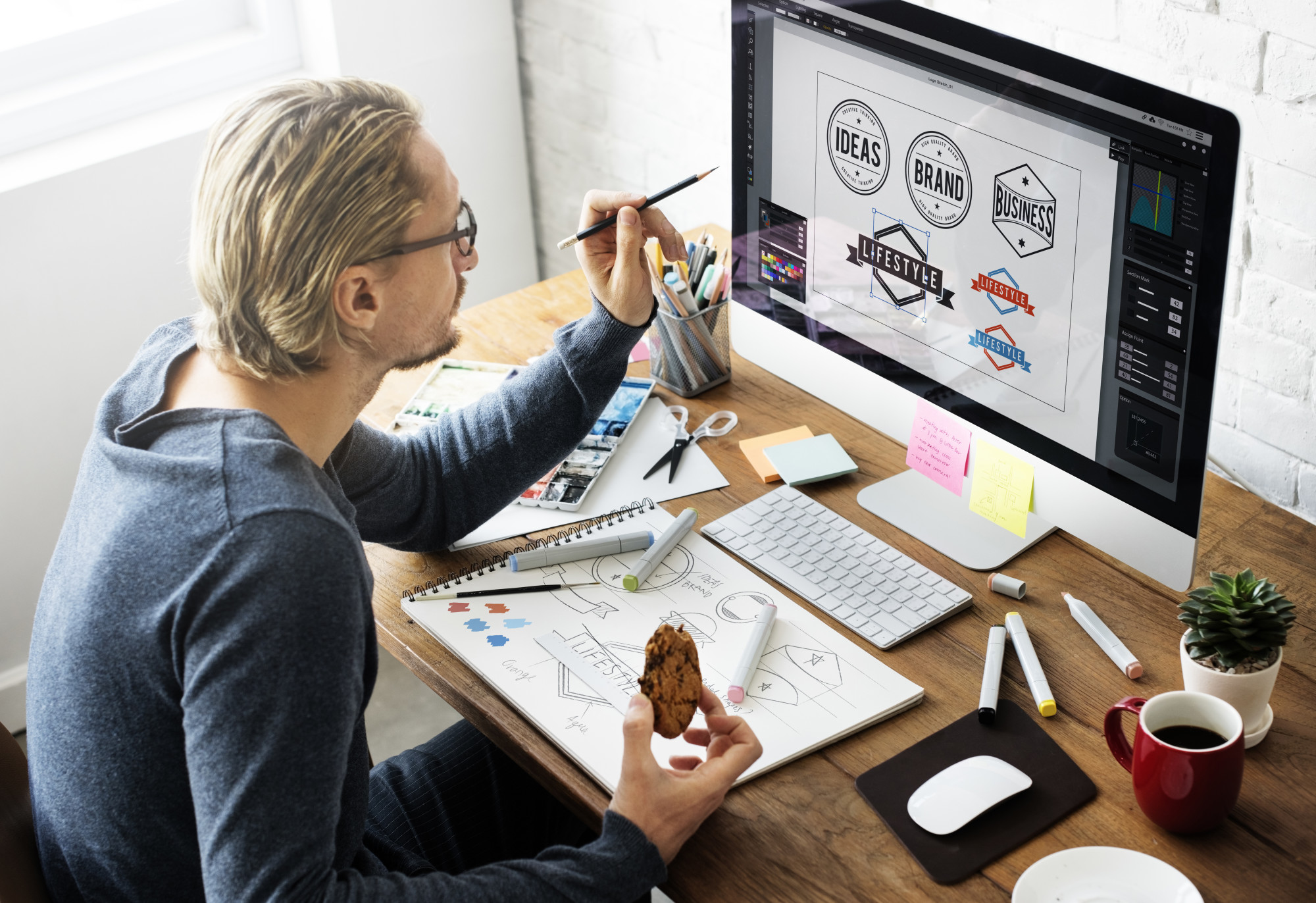 What does your business logo design say about your company and its brand? If you can't answer that question, your business is missing out on a vital component.
Your business needs a logo that can allow you to stand apart from your competitors. You need a logo that's memorable and identifiable so that your customers can recognize and trust it.
Branding isn't something that happens overnight. Creating a logo that people like and can easily recognize takes some thought. The unique logo ideas spring from smart strategies.
Here are some tips for building your business logo ideas around.
Ask Yourself What You Want Your Logo to Represent
Before you begin developing business logo ideas, it's important to ask yourself what you want your logo to represent. What are the core values of your business? What feeling do you want your customers to have when they see your logo?
Once you have a good understanding of what you want your logo to represent, you can start brainstorming ideas. Think about what kind of images or symbols would best represent your business. You can also look for inspiration in other logos that you admire.
Don't be afraid to experiment. Try out a few different concepts and see what looks best. Once you have a few strong contenders, you can then focus on refining them until you have a logo that you're happy with.
Consider Your Target Audience
As you begin to think of some business logo ideas, it's important to consider your target audience. What are their demographics? What are their interests? What are their values?
Keep all of this in mind as you brainstorm to come up with a logo that will appeal to your audience and help you to achieve your business goals.
Keep It Clean and Simple
The most important thing to keep in mind when coming up with business logo ideas is to keep it clean and simple. A logo should be easy to read and understand, and should be timeless in its design. In addition, a logo should be versatile, so that it can be used in a variety of applications, both online and in print. When it comes to creating a logo, less is definitely more.
Work With a Professional Designer
It's important to hire a pro designer who can help you create a logo that reflects your company's values and mission. Think about what you want your logo to communicate to your customers and what kind of feeling you want it to evoke. Keep it simple and easy to remember.
By following these guidelines, you'll be well on your way to designing a logo that will help your business succeed.
Follow These Tips on How to Come Up with Business Logo Ideas
There are several different tips to come up with your business logo ideas. Brainstorming with a group, researching other businesses in your industry, and looking for inspiration in nature are all great starting points. But ultimately, the best way to come up with a logo that represents your business is to work with a professional designer.
They'll be able to help you translate your ideas into a visual format that communicates the essence of your business. So if you're ready to get started on your business logo, contact a designer today.
Found this article helpful? Browse the rest of this section for more business insights and tips.