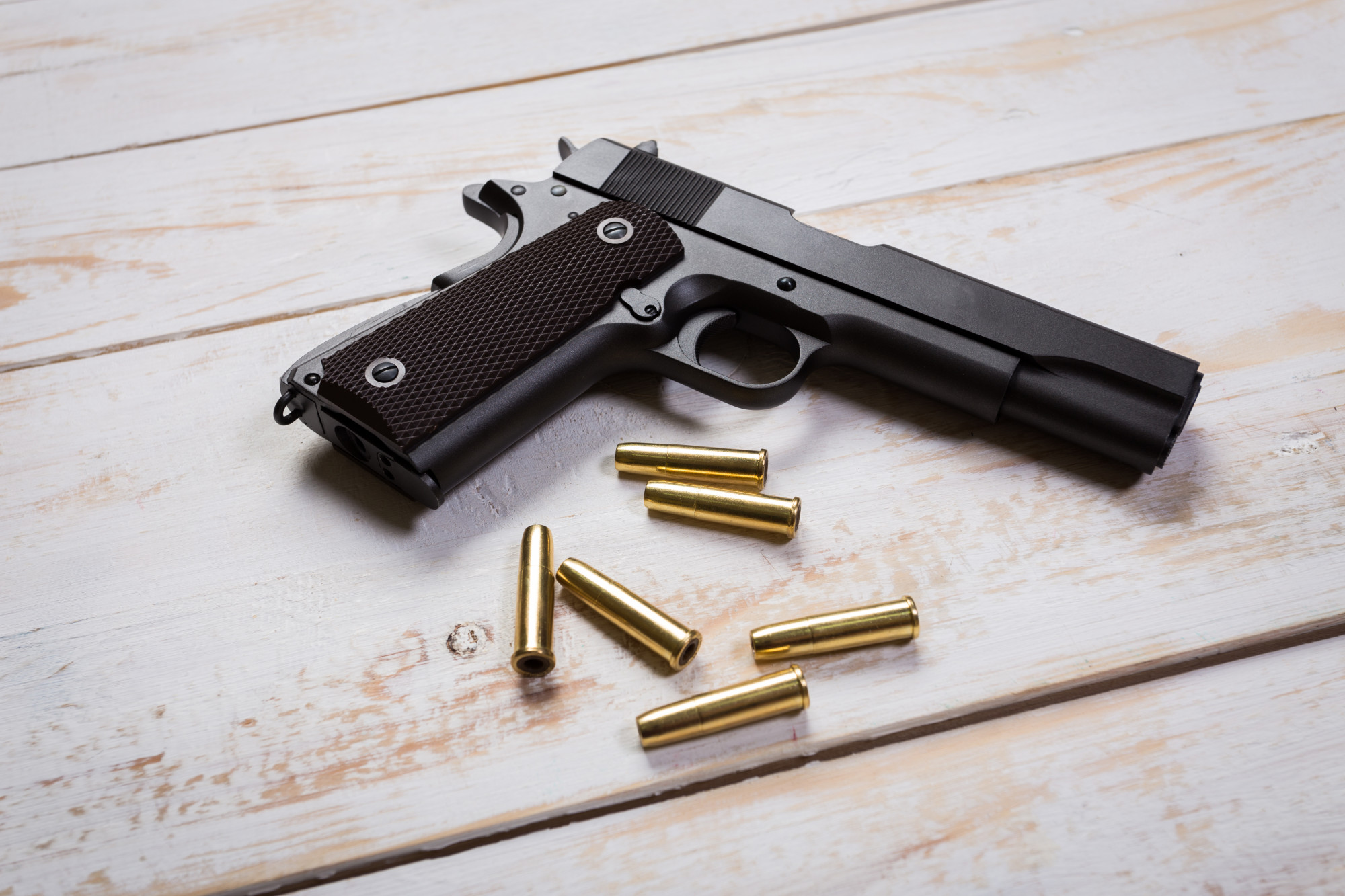 If you're looking to get your hands on a new gun, you're far from alone. With the social unrest in recent months, gun sales have spiked, with many private citizens wanting to protect themselves and their families during these chaotic times.
But if you're hoping to make your purchase the way most of us buy things these days—online—you may find yourself jumping through some extra hoops. New online gun shoppers may not know the ins and outs of this process, but it pays to understand what you should expect before you click to buy. Here's what you should know about how to buy a gun online.
1. Know the Federal Requirements
Buying a gun online isn't like buying most other things: you'll need to deal with specific federal requirements about how firearms can be purchased. These requirements apply to buying a gun online or in person.
When you buy a gun in a store, you'll have a Federal Firearm Licensee (FFL) make sure that you satisfy the background check requirements. When you buy online, you'll need to do the same, which means you can't have the gun shipped directly to your home. Instead, you'll have it shipped to the FFL so they can check your information and transfer the gun to you.
2. Find the Right Retailer
This guide won't go into the details of finding the right gun, but it's worth noting that purchasing a gun online entails working with the right retailer. Shopping for guns online is about more than the inventory; it's also about making sure you're working with a dealer with experience working with FFLs.
The best firearms retail store will organize the paperwork and logistics to make it easy for you to carry out an FFL transfer, so it's important to ensure you're working with a reputable company. Arnzen Arms, for example, is a great source for firearms shoppers and has a wealth of experience with FFLs, so check out this page to take a look at their inventory.
3. Locate Your Local FFL
Before you make the purchase, make sure that your local FFL is willing to accept the transfer. Though most stores will be happy to facilitate your purchase, some avoid helping with online gun sales because they consider it a form of competition.
4. Don't Forget to Factor a Pickup Fee Into Your Budget
When you pick up a gun from your FFL, you'll have to pay a pickup fee. This varies from store to store. Make sure to find out how much the fee costs in advance—it's usually between $25-75—so you can factor this cost into your purchasing budget.
5. Have the Right Information for Pickup
When your order arrives at your local FFL, you should get a notification that you'll need to present yourself for pickup. Make sure to have your state ID as well as the documentation to show that you can legally pick up and possess the gun you've ordered.
Know the Basics of How to Buy a Gun Online
Whether you're buying your first firearm or your tenth, it's a good idea to know how to buy a gun online. Though it's not as easy as other forms of online shopping, the process is simple enough for anyone to work through. The next time you find the right gun for a bargain price online, consider making the leap to buy it.
Want more essential guides like this one? Check out our other posts for additional insights.