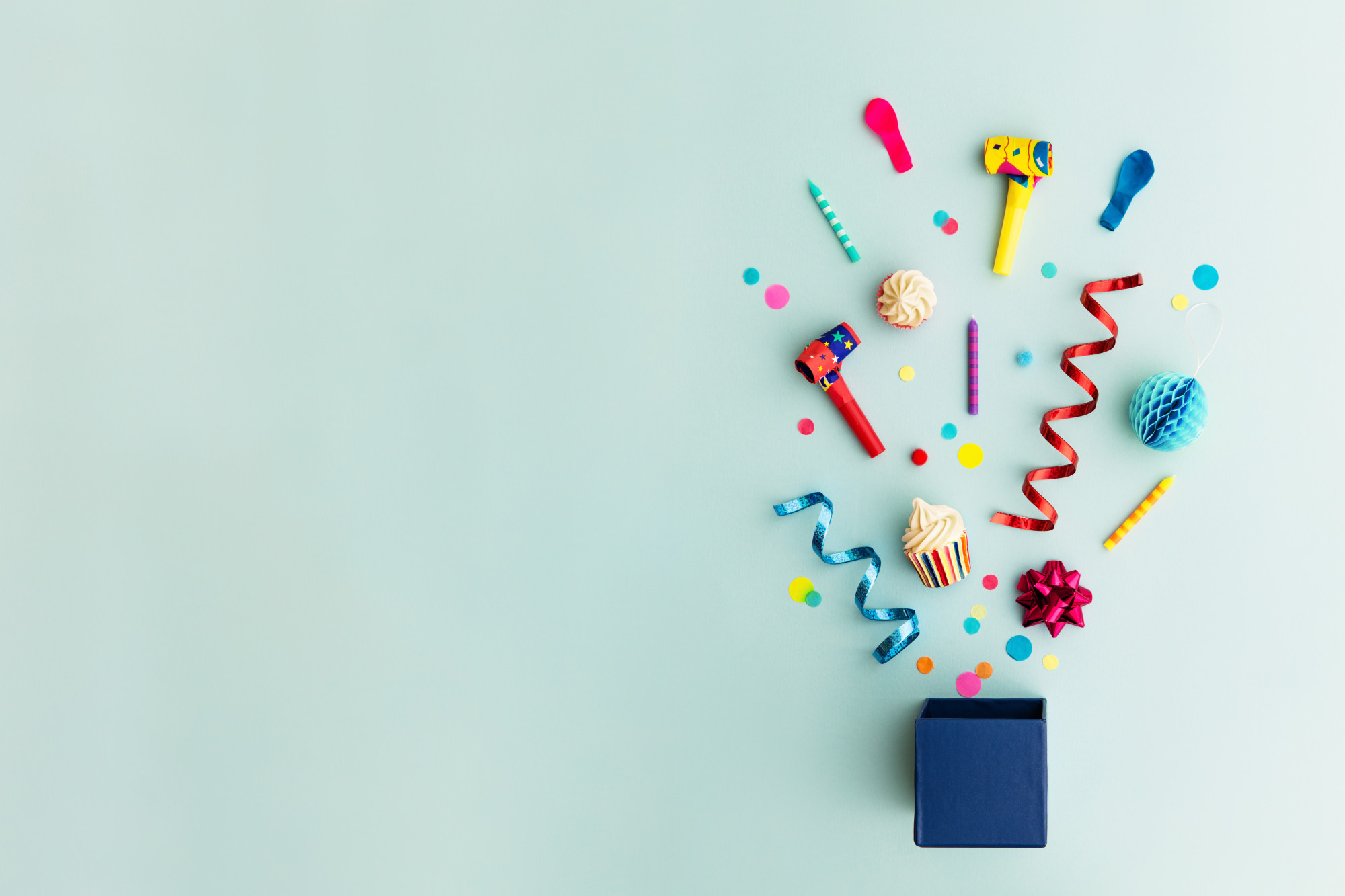 Are you one who doesn't normally like to celebrate your big day? Or are you the opposite and one who is looking for ways to whoop it up on your birthday. 
Sure, you like your friends and family but maybe you're hoping to do something different this year. Sure, a cake is always good but you want something beyond the usual cake and ice cream gathering.  
Read on for this list of creative and fun things to do on your birthday. Then start planning your special day. 
1. Birthday Delicacies
Why not treat yourself on your birthday with a special delicacy. You can invite some friends, or hey, choose to enjoy yourself on your own. 
Treat yourself to a gourmet selection of cheeses and we're not talking Kraft here. You could add a top-shelf bottle of wine to your party delicacies. 
Want to add in some dessert? Do you know what pairs beautifully with a nice glass of wine? Chocolate, of course. Consider visiting a nearby chocolatier to add to your delicacy party.
2. Do or Host a Tasting
Are you a fan of craft beer? Are you a wine lover? Interested in learning more about bourbons? 
Plenty of craft breweries or area wineries will put together tasting for a group. Consider inviting a group of friends or adult family members to do a tasing.
If you don't have access to a local brewpub or winery, some simple internet research and you can create your own tasting party at home. 
3. Take a Luxury Ride
Want to be the absolute center of all attention on your birthday? Take a cruise around Los Angeles driving the Lamborghini Aventador. 
This high-end serious sports car machine will give you the ride of your birthday life and get you some looks along the way.
Now, most people can't go treat themselves to one on their birthday so check out the Lamborghini rental options. This car will get some speed and fun at your birthday celebration going from 0 to 60 MPH in three seconds. 
This Italian luxury ride is named after a fighting bull. Like all Lamborghini vehicles, it's considered a true luxury ride. 
4. Dog Gone Good Celebration
There is nothing as good for the soul as playing with a happy dog. Do you know what's better? Playing with several happy dogs. 
Maybe you are an animal or dog lover but don't have one of your own. Your friends do have dogs though.
Invite them, with their dogs of course, for a birthday playdate. 
You can meet at a local park to play and run. Maybe even plan a human picnic to go with it.
If you really want to see happy dogs, you could meet up for your birthday celebration at an area dog park.
5. Nature Adventure
Do you love the great outdoors? In the trials of everyday life, it can be hard to get enough outdoor time. 
Treat yourself on your birthday by spending some time outside. This can be a solo celebration or you can invite friends to join you. 
Consider planning a great afternoon hiking on nearby trails or parks. 
If you are really gung-ho, why not plan a weekend camping. Worried about purchasing all the supplies for camping if you don't already have them? 
Many state parks offer cabin rentals in their campgrounds so you can get the camping experience and be outdoors without having to spend lots on materials. 
6. Grown-Up Slumber Party
Remember being a kid how fun it was to have a sleepover? Everybody together with no place to go, lots of talking, game playing, laughing, and eating. 
Recreate that fun for your birthday celebration. Invite some friends to come over. Tell everyone to bring their favorite game and most colorful PJs.
You can even ask everyone to bring a fun appetizer or order in takeout for the group. 
From in-home spa treatments, board games, music and lots and lots of talking, you will be making birthday memories that will last a lifetime. 
7. Local Luxury Spacation
If you have never spent an afternoon at the spa, what have you been doing with your whole life? This birthday is the time to start treating yourself. 
Invite your significant other for a couple's massage. Treat yourself to a facial, manicure and pedicure. 
If you have a local luxury hotel with spa services, you could up the celebration. Consider spending a night at the luxury hotel and enjoying some of their spa services during your stay. 
It's your birthday and you're worth it, right?
8. Movie Marathon
Sure, you like movies and you partake regularly from your couch. Make this a true movie-a-thon. 
Make the good popcorn (with butter). Get some boxes of movie candy treats.
Invite all of your friends to come with their favorite movie. Now you're thinking nobody has that kind of time.
They could cue up the movie to their favorite scene and you can watch snippets of everyone's favorite movie.
Not only do you get to see bits of a whole bunch of movies, but you can also learn some things about your friends too. 
9. Music Lover
Are you a music lover? Like concerts or singing along with your friends? If you can't find a fun concert to attend around your birthday, don't lose hope. 
Gather up a group of your friends and hit the local karaoke bar. You can make hilarious birthday memories singing at the top of your lungs. 
What better way to hear the happy birthday song than from your friends all singing together up on stage. 
Make Your Birthday a Splash with These Fun Things to Do on Your Birthday
With this list of fun things to do on your birthday, the hardest decision will be which one to choose. Start planning your special day with one of these fun birthday celebrations. 
For more fun articles like this, be sure to visit our site again often.