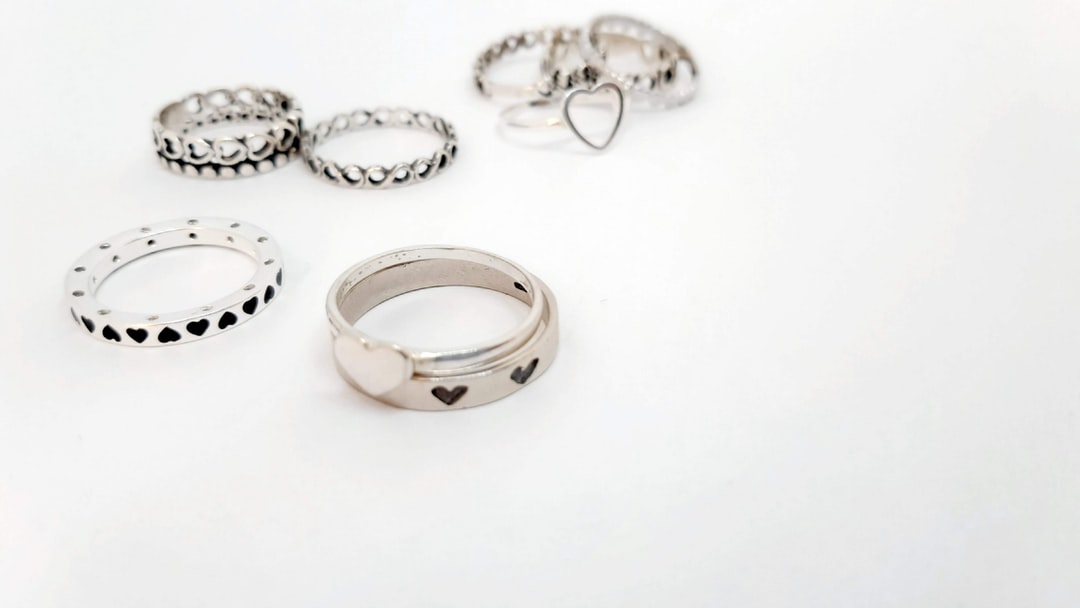 You can't walk through a jewelry store today and find exactly the same rings you saw last year. So many custom and unusual jewelry options have emerged. Rings have become a fashion statement and a symbol of status.
But you don't need to spend lots of money and buy the latest trends to have a beautiful option. Many people are turning to handmade, custom, and unusual rings. Now is the time to buck the trends and be an individual.
Below are some unique rings you can try. Keep reading to see what these are, why they are beautiful, and which one might fit you.
Thumb Rings
Thumb rings have become increasingly popular in recent years, and the trend is only growing. 2023 provides a slew of unique new styles of thumb rings for all kinds of tastes and styles. Ramp up your day-to-day look with a bejeweled gold ring or a dramatic splash of color with eye-catching stones.
For a more subtle look, go for a sleek sterling silver band or explore the intricate, delicate details of a uniquely etched ring. If you're looking for something a bit bolder, try a design featuring multiple bands or two-tone colors. No matter how you style it, thumb rings are sure to add the perfect finishing touch to any ensemble. 
Shattered Glass
Unlike traditional types of jewelry, these uniquely crafted pieces of jewelry feature unique and intricate designs made by taking shards of glass and carefully arranging them into fingerprints, flowers, or other shapes of choice. Each piece is as unique and individualized as the individual wearing it, making it a perfect way to express one's personal style.
Vampire Rings
The vampire aesthetic has been popular since the late 2000s, and now a majority of platforms have their own unique designs. Although the mythology of vampires is rooted in horror and the occult, vampire rings are often leaning toward trendy, elegant, and bold designs. Supernatural and subtle, vampire rings generally feature a unique, highly detailed motif of a bat, vampire, fangs, or coffin.
Other styles have also included symbols of the occult, like pentacles and Elder Futhark runes. The metals vary, but black-plated rings, stainless steel, and gold are some of the top choices. Whether worn as a fashion statement or as a sign of one's fascination with vampire lore, vampire rings are a surefire way to make a bold statement.
Twisted Bands
This modern twist on classic designs creates an eye-catching look you won't find anywhere else. These rings are an excellent choice for the fashion-conscious person in your life. They're made of intertwining strands of metal that look stunning in various metals and color combinations.
Their unique design shows off the wearer's style and flair. They can also be personalized with creative engravings or patterns. Twisted bands are the perfect way to make your special someone feel extra special. Plus, they can be fitted for both men and women, so anyone can enjoy the exquisite style. 
Unique Rings of 2023
2023 is an exciting time for rings as jewelers innovate and design unique and modern pieces. For those looking for unique rings that stand out, there are endless possibilities.
Take the time to explore all the innovative designs available this season and make the most of this prosperous time in ring design. With a wide variety of styles to choose from, there's a ring for everyone. Take the plunge and stand out from the crowd!
Please feel free to browse our other posts. We have plenty of articles on all types of accessories to inspire your next look!