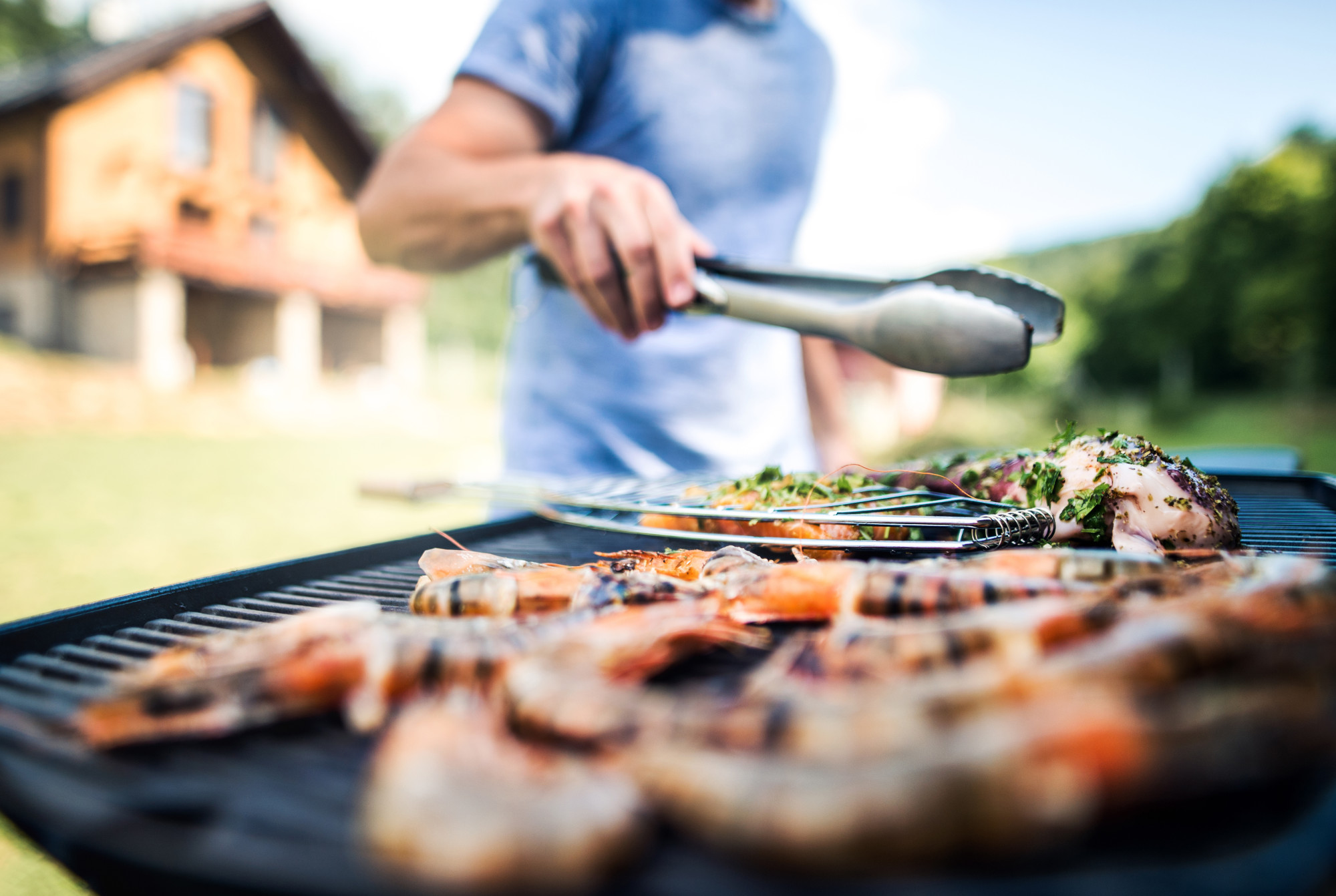 Nothing tastes better than a plate of food that's been cooked low and slow. The tender, succulent meat that comes from a smoker is like no other. Believe it or not, you can recreate the delicious fare that you get from a BBQ festival at home.
But if you're going to do it right, you must use the proper meat smoker. If you're new to the whole meat smoking thing, don't worry. We'll explain the different types of smokers so you can choose the right one.
Check out the information below!
What Is a Meat Smoker?
Unlike barbeque grills, smokers aim to cook food at low temperatures in a smoky environment. Most smoked meat is cooked for several hours until it's fall-off-the-bone tender.
Although some smokers come with a section for grilling on direct heat, meat smoking is all about indirect heat. The objective is to let the smoke-flavored fumes slowly waft over the meat to give a nice flavor.
The Different Kinds of Smokers
If you're someone who loves smoking food, there are plenty of meat smoker options available. It's hard to say which is the best type of smoker, but the one you choose should have most of the features that you like. Check out the various types of meat smokers below:
1. Box Smokers
A box smoker is often referred to as a vault smoker, cabinet smoker, or block smoker. It's basically a long box with a cooking chamber on the inside. Unlike other smokers, the smoke center is located inside of the box with meat.
One of the coolest features of box smokers is the option to replenish the firebox without opening the door. However, that feature is primarily used on more expensive models.
2. Pellet Smokers
The best way to describe a pellet smoker is that it's a mix between an oven and a smoker. It gives food a smoky flavor but with the convenience of an electric meat smoker.
Even better, it can be used as a grill, oven, and smoker all in one. It's a win-win!
Pellet smokers use sawdust that's compressed into little pellets, hence the name. The pellets are fed into the firebox to create smoke and heat in the chamber.
Also, a pellet smoker uses a built-in thermometer to help keep the temperature balanced. Check out these vertical pellet smoker reviews to learn more discover more.
3. Electric Smokers
Electric smokers are great for low maintenance smoking. There's no need to burn wood and charcoal, or use propane. It's as simple as setting the temperature and kicking back.
Electric smokers use a heating source rather than combustible fuel. The great thing about it is that it maintains a steady temperature. It's the perfect option for people who don't want to "baby sit" their meat.
4. Propane Smokers
Propane smokers are similar to electric smokers, but they generate heat and smoke using a gas burner instead. Also, there isn't a thermostat on some propane models, so a bimetal thermometer is used instead. With that kind of thermometer, you may have to practice a bit before getting the right temperature. 
5. Offset Smokers
Offset smokers are usually a top meat smoker choice for pitmasters. The firebox is located on its side under the primary cooking chamber. When wood or charcoal is burned within the firebox, the smoky fumes waft across the food and out of the chimney.
On the other hand, some offset smokers work in reverse and push the smoke over and under the food.
One of the best features of these types of smokers is that the cooking chamber is big enough to fit a large amount of food.
6. Smoker Ovens
Smoker ovens differ from other models because they have temperature probes and computer controls that make it easier to use. It's simple design allows you to do other tasks while your meat smokes.
Smoker ovens are insulated boxes with a heating element located at the bottom. Once the wood chips in the box heat up, the smoke will rise through a metal tunnel that keeps the meat from getting direct heat.
7. Kettle Grill
A kettle grill isn't necessarily a smoker, but it can be used as one. However, it takes a bit of adjusting to turn a kettle grill into a smoker. You'll need to add in charcoal, extra wood chips, and a water pan.
Stack the coals two briquettes high into a "C" shape. Light a few of the charcoal pieces located at the front of the C and let them gradually light the others. Then, place the wood chips on top of the lit coals to create smoke.
Set a pan of water on a grill grate about the burning coals and wood. Doing so helps to disburse the heat and put moisture on the interior of the grill. Put your meat on the opposite side of the charcoal briquettes, and adjust the grill lid so that the air vent hovers over the food.
As the heat leaves the air vent, the smoke goes over the food, adding a smoky flavor to the meat. This technique works wonders for people who want to turn a simple grill into a meat smoker.
Smoke Meat Like a Pro
Hopefully, this meat smoker guide helps you choose the right smoker for you. When it comes to a plate of BBQ, no one likes food that's tough and dry. If you're patient with your meat, it'll come out just right!
Did you learn anything from this article? If so, don't hesitate to browse the rest of our blog. We cover a variety of content from entertainment to finance. We're sure you'll discover something new. Check it out!