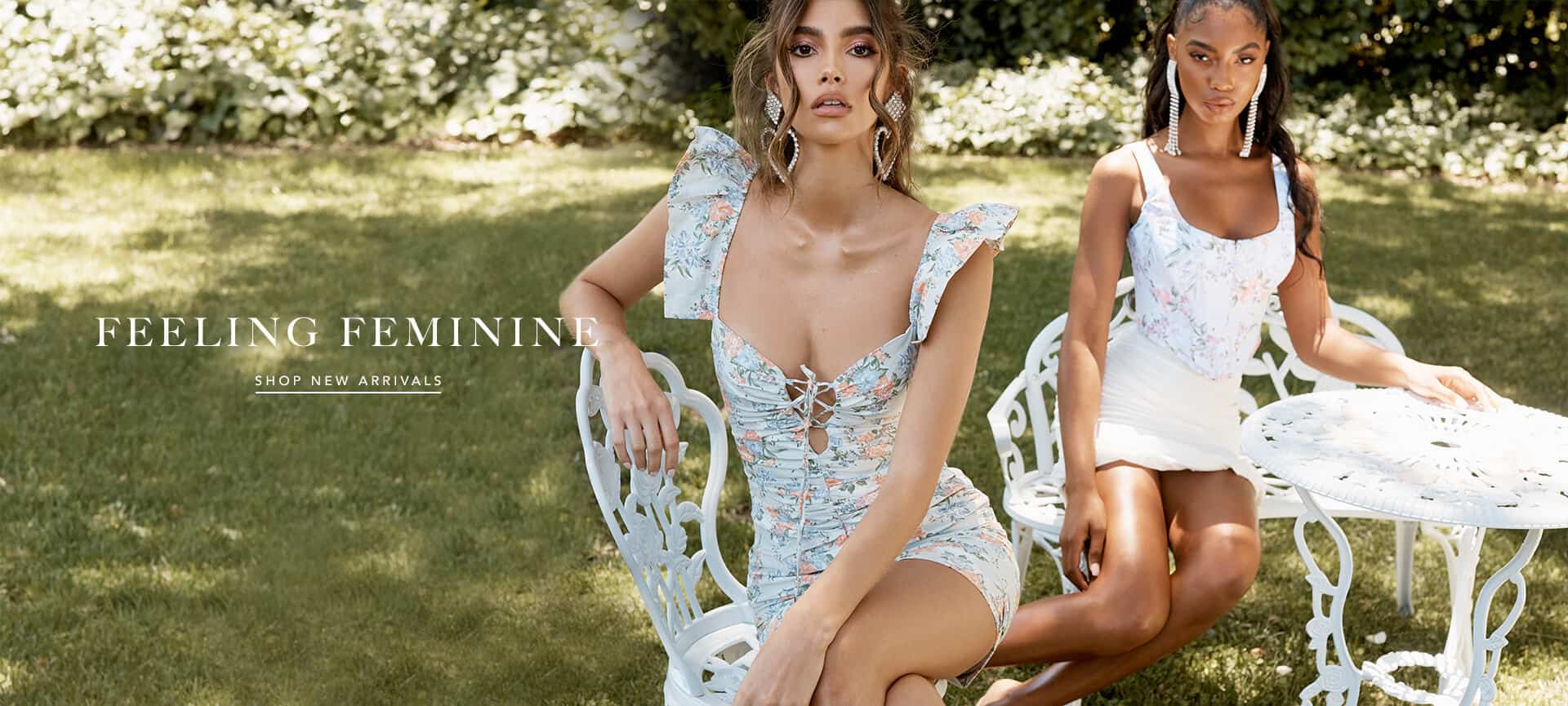 Have you been searching for a gorgeous dress to wear to a special date night or to a formal event? Sometimes you can't find what you're looking for in your local shops, or the designs are too common. Searching online can be your best option if you've come across this dilemma. One of our favorite places to shop for the best dresses online is House of CB. House of CB is an online and physical fashion retailer that launched in 2000. This company is known for its glamorous dresses and its figure hugging clothing. If you're searching for chic and sexy clothing, you'll love this shop, guaranteed.
House of CB wants you to be obsessed with fashion just as much as they are. On the House of CB website, you will find every day clothing, exquisite dresses, shoes, accessories, swimwear, and lingerie. Check out the collections to find a new favorite designer. This site offers a ton of savings and they post them on their homepage and throughout their site. House of CB features 360 degree views for certain styles making it much easier to decide what to buy. This UK based company ships worldwide, prices vary, but free shipping deals come up once in a while on their site. If you like glamorous styles you'll love this list of websites like House of CB. Browse the list below to find new pieces to add to your collection, your wardrobe will thank you.
Iris Fashion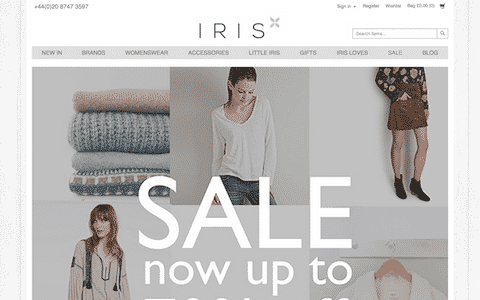 Official Site
Another British addition to our list of gorgeous ladies fashion shops is Iris Fashion. This site first launched in 2004 by two friends. Iris Fashion is a place for women to find beautiful, quality made clothing and accessories, online or in the local shop. The styles on this site range from stylish, to exclusive, to easy to wear every day items. You can also find all the jewellry and accessories you need to adorn your outfit on this site. Iris Fashion prides itself on having friendly and approachable customer service representatives and fashion for every kind of women. Don't forget to search this online shop for great gift ideas too. This London based shop ships internationally but not everywhere, contact them for a quote before filling up your cart.
---
Bebe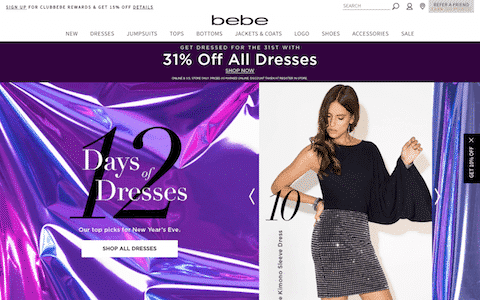 Official Site
Bebe is the leather, lace, and sequin addition to our list of women's clothing sites similar to House of CB. On the Bebe website, you will find all you need to add a little extra glam to your wardrobe. The Bebe fashion collections include jumpsuits, tops, bottoms, jackets, accessories, and more. On this site, you will find amazing deals like free overnight shipping on all orders over $150 and an additional 50% off clearance items. Bebe has styles for every part of the day. On this site, you can find outfits for work, outfits for romantic dates, and outfits for play. Search the featured collections with names like suit up, go out and your party dress needs a party coat to get started on this great site filled with chic styles for women.
---
Rachel Pally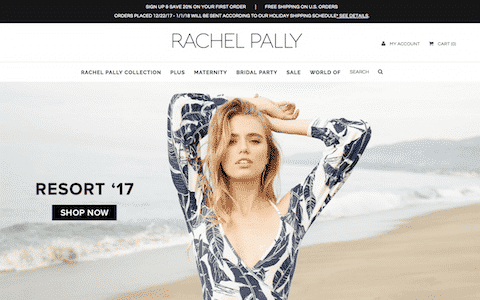 Official Site
This addition to our list of websites like House of CB is filled with fun, flirty, and fresh styles for women who want to feel comfortable and look great. The chic and firty styles found on the Rachel Polly website can be worn during the day or during the night. On this site, you can find maternity clothing, bridal clothing, plus size clothing, and items for every day. Add your email to the Rachel Polly mailing list to receive an instant 20% off your first purchase and add as much or as little as you want to your cart to qualify for free shipping that is expected to arrive in a week after your order. If you want quicker delivery, you can ask for that too, just expect to pay a little for shipping.
---
Gina Bacconi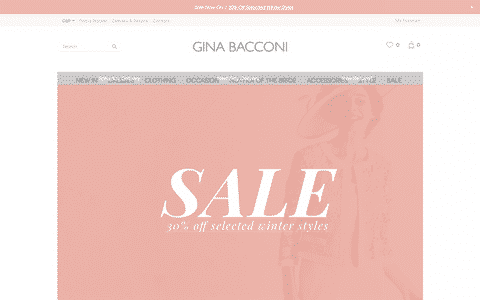 Official Site
Gina Bacconi is a fashion brand that started years ago. This alternative to House of CB features a ton of glamorous dress, pantsuits and chic outfits that you can wear every day. On the Gina Bacconi website, you will find London's fashion at its best. The brick and mortar Gina Bacconi store opened its doors in 1913 and the online fashion shop first launched in 2016. Before, you could only shop in the Gina Bacconi boutiques. Now, you can shop for fabulous styles, from wherever you are in the world. Gina Bacconi ships locally for under $10 and deliveries to the United States and Canada will only cost you $20, on any size order. This fashion brand will blow your mind if you're searching for something unique and chic. Check out Gina Bacconi now for exquisite to add to your wardrobe.
---
Chicloth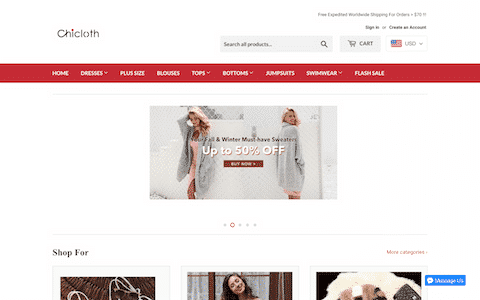 Official Site
Chicloth is another one of the top websites like House of CB that must be added to this list. Chicloth is a worldwide online retailer for women. On this site, you will find fabulous clothing and outfit inspirations with prices suitable for any budget. You won't find any high end designer brands on this site, but you will find gorgeous clothing for any occasion. Shop coats for chilly days, outfits to lay around in, and chic dresses to wear to any party. Chicloth has savings up to 50% off retail cost, pieces starting at only $3 and exclusive deals like 3 for $99. If you want to add a lot of trendy styles to your wardrobe, without breaking the bank, check out Chicloth now. Shipping is free worldwide on all orders over $70.