Forget about browsing dozens of websites to find the perfect idea for your next greeting card or gift. Greetabl is your one-stop shop for both those things and more. A card isn't always enough, Greetabl adds a special touch and makes a simple piece of stock card a memory that'll last forever.
This is a great place to buy greeting cards online, that you've created yourself. To use this site all you need is a little creativity. Greetabl asks you for 3 simple things. 1, select the gift box that suits your surprise. 2, add a message and a few photos for personalization. 3, send the gift and card with a simple click to the home address of your choice.
Price on cards are usually under $10 and the unique gifts on this site aren't too pricey either. Send something that will put a smile on someone's face with this gifting website called Greetabl. If you love sending one of a kind gifts in the mail with a touch of heart, you'll love these other sites like Greetabl that all hold something special in their wrappings.
Marigold Grey
Official Site
If you need a last minute gift that still looks like you put in a lot of effort, you'll love Marigold Grey. This is one of the best gift sites for weddings and special occasions. Marigold Gold has a pre-designed shop for last minute orders or a custom design service to make it reflect your personality. Find a unique handcrafted gift for someone you love today, with this addition to our list of sites like Greetabl.
---
GiftCertificates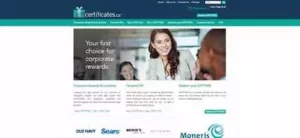 Official Site
If you own a business, you might like GiftCertificates. This site caters to gift cards. There are over 90 brands working with GiftCertificates to make your gift giving easier. You can buy a GIFTPASS that allows you to transfer all the cards in one, this is the ultimate gift card. Prices vary depending on what you pick, but smiles are guaranteed with each card.
---
A Signature Welcome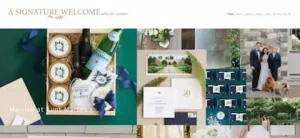 Official Site
When looking for a gift for a special celebration, you might like A Signature Welcome. This site makes personalized welcome gifts that serve as introductions to events. A Signature Welcome simply asks you to fill out a short questionnaire, from there they'll find the perfect welcome gift for you. They design everything, pack it, and mail it out for you. A Signature Welcome is a great addition to our list of Greetabl alternatives.
---
BoxFox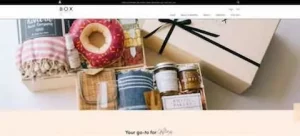 Official Site
Another one of the top websites like Greetabl on our list is called BoxFox. This site helps you build a "BoxFox". This box is filled with thoughtful trinkets related to the theme or subject of your choosing. Only the best products go into each BoxFox, and everyone is unique. Wedding and corporate are their specialty but there's a lot more options to discover too, check out BoxFox the next time you want to send a memorable gift to someone you love.
---
Simone Leblanc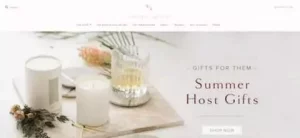 Official Site
Simone Leblanc is one of the best gifting websites that send inspiration with their gifts. Each one is expertly given, with heart. Each gift given with Simone Leblanc tells a story and connects people. Make memories that will last a lifetime with this gift and card service similar to Greetabl. Shipping is based on size of box and the items in it. You can also request special order dates and tracking numbers to know exactly when it'll arrive.
---
Packed Party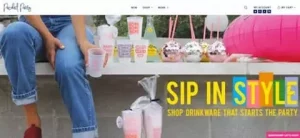 Official Site
Packed Party must be added to our list of sites like Greetabl. This site is a party in a box sent to someone you want to celebrate with. Every day is a party with this site and each purchase is unique. You can send a pity party to yourself, or a them package to someone you love. It doesn't matter, any occasion is an occasion to party. Check out the freebies section for a few things you can get for free the next time you're planning a party.
---
CardSwap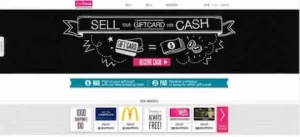 Official Site
Sometimes you just don't know what to get for someone in your social circle or a family member. CardSwap is a great place to reuse the gift cards you have lying around and trade them in for one you could really use, or that someone would really appreciate. A gift card is a great go-to when it comes to gift giving, people can find exactly what they want in their favorite store. Take a look at this addition to sites like Greetabl the next time you find gift cards that you don't plan on using that could be traded in for something better.